Invest up to $1M Dollars in Your Practice — Reduce Your Tax Liability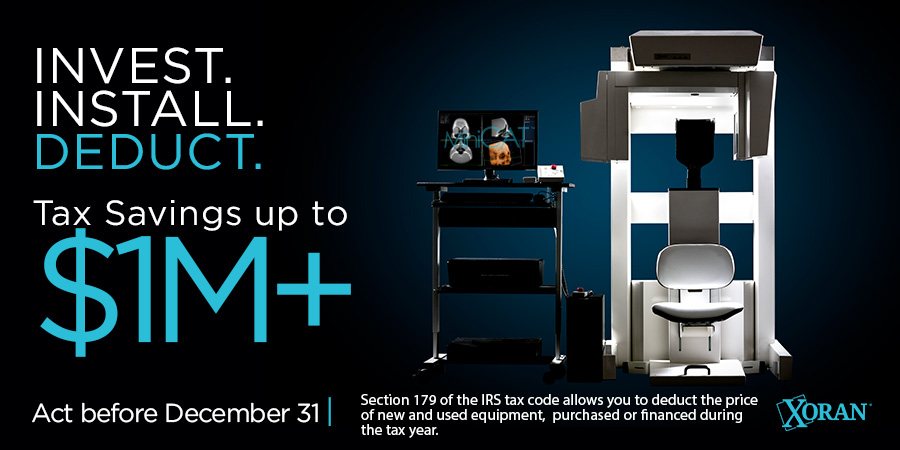 Maximize your annual Business Equipment Purchases by taking advantage of IRS Section 179.
Businesses can deduct (up to $1.05M) from the full purchase price of qualifying equipment including, but not limited to, CT scanners like the MiniCAT—purchased or financed during the tax year—from their gross income. This incentive encourages businesses to invest in themselves.
In order to qualify for the current tax year, finance or purchase equipment and put it into service by December 31, of this year.
Consult with your independent CPA for further details on how this incentive applies to your practice.
Here are some quick facts:
A deduction of up to $1,050,000 million from gross income is good on new and used equipment for the current tax year.
QUALIFICATION REQUIREMENTS
To take the deduction for the current tax year, the equipment must be financed or purchased and put into service between January 1 and the end of the day on December 31
This is the maximum amount that can be spent on equipment before the Section 179 Deduction available to your company begins to be reduced on a dollar-for-dollar basis.
This spending cap makes Section 179 a true "small business tax incentive" (because larger businesses that spend more than $3,630,000 on equipment won't get the deduction.
Essentially, Section 179 of the IRS tax code allows businesses to deduct the full purchase price of qualifying equipment and/or software purchased or financed during the tax year.
That means that if you buy (or lease) a piece of qualifying equipment, you can deduct the FULL PURCHASE PRICE from your gross income. It's an incentive created by the U.S. government to encourage businesses to buy equipment and invest in themselves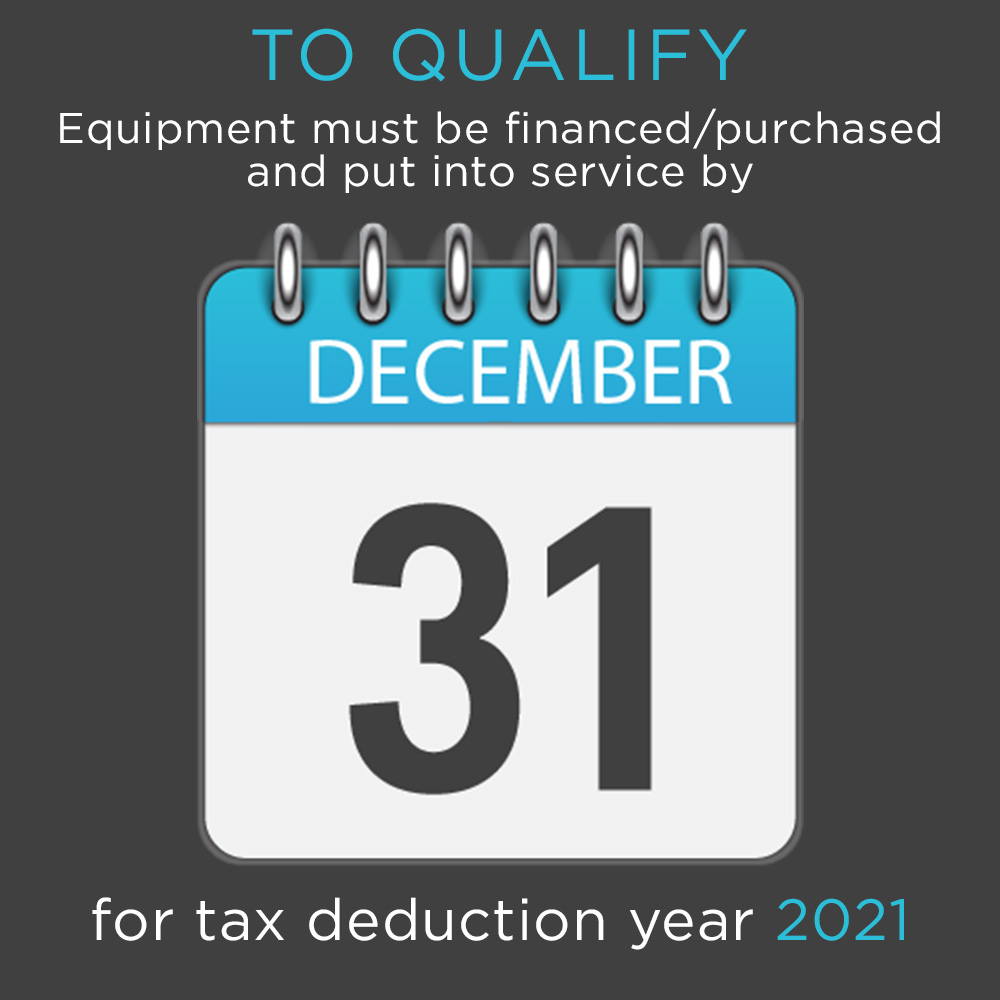 Your Xoran representative will walk you through the answers.
Invest. Install. Deduct. Now is the time to invest. Take advantage of this huge tax savings opportunity for your practice.
Contact a Xoran Sales Representative at (800) 70-XORAN) or send a note to info@xorantech.com to place your Xoran Systems order today.
We pride ourselves in delivering world-class customer service.