Xoran knows CT, and we know Navigation.
Xoran has been compatible with the latest generation of ALL major ENT surgical navigation systems* since we first installed our MiniCAT at Sacramento ENT in 2004.
MiniCAT IQ Sample Scan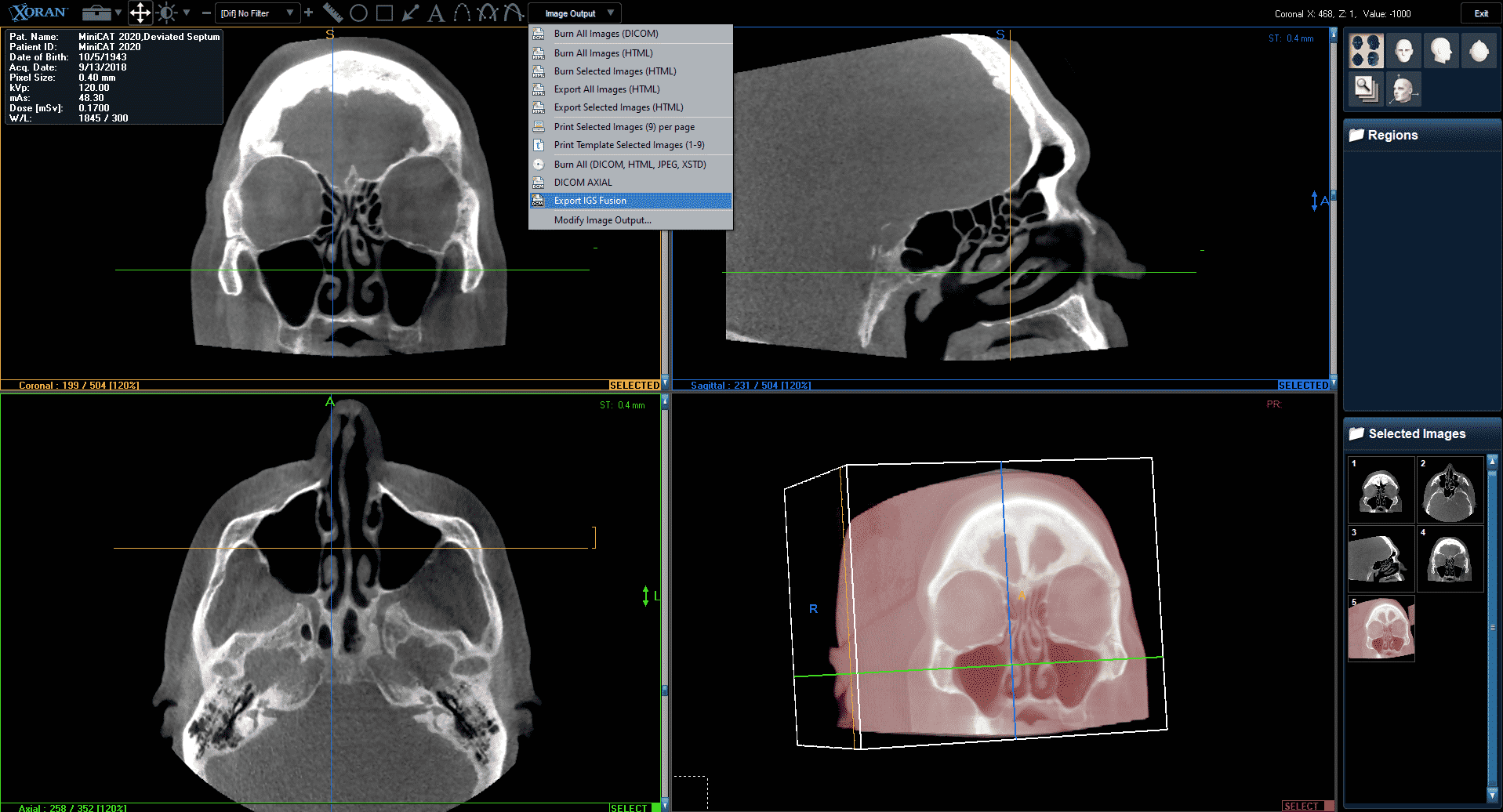 * MiniCAT IQ and MiniCAT 2020 are compatible with surgical navigation systems that accept DICOM format axial slices at typical thicknesses.
Setting up a seamless image export to your navigation system is easy,
and Xoran engineers are here to help!
Want to read more about navigation accuracy with Xoran's MiniCAT systems?
Read our white papers.