9 year old canine patient, Aubie, developed a head tilt after experiencing a painful history of recurrent and chronic inflammation in his right ear.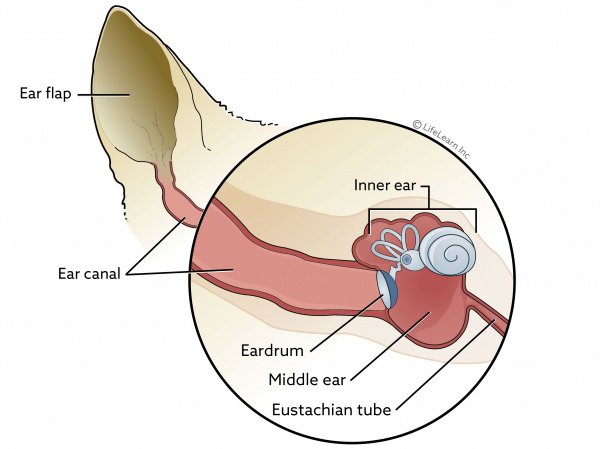 Aubie's veterinary dermatologist performed video otoscopy and revealed a collection of soft tissue/debris. The canal was cleaned out following a VetCAT CT scan, revealing a deviation of the right tympanum into the bulla cavity. The scan further revealed that Aubie was experiencing a longitudinal fracture of the left upper fourth premolar, possible developing neck lesion, and a small medial fracture of the right TMJ.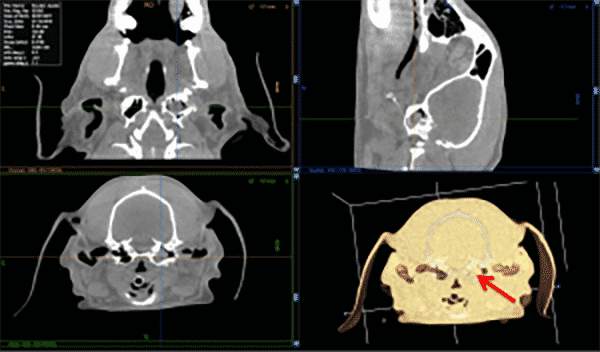 Pre-Op (above) VetCAT CT scan revealing extent of blockage in ear canal.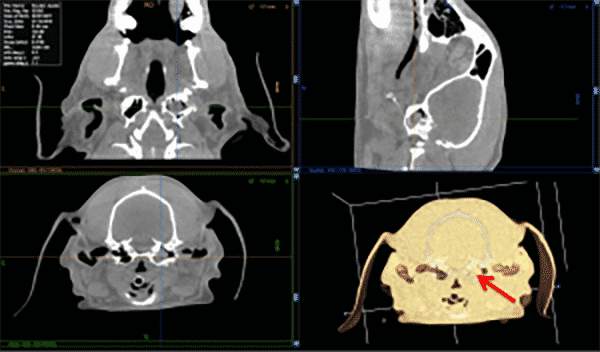 A follow up post-Op VetCAT CT (above) was taken to ensure clearance in Aubie's ear canal, letting him return to normal dog without pain following his post procedure.
Thanks to Dr. Mike Canfield, board-certified veterinary dermatology specialist at Animal Hospital of Regency Park in New Port Richey, FL.