VetCAT 3D identifies oranasal fistula as cause of chronic nasal discharge
VetCAT 3D images help identify hidden pathology after dental X-Rays were insufficient.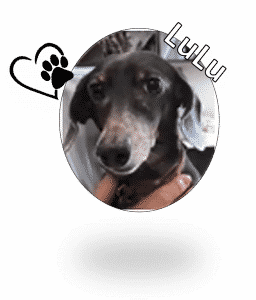 LuLu, a nine-year-old female spayed Dachshund, was suffering from chronic nasal discharge. LuLu had been only partially responsive to multiple antibiotics prescribed by varying veterinarians. The VetCAT 3D scan allowed Dr. Vall to identify an oral nasal fistula and to see the infected surrounding teeth as the underlying cause of her chronic nasal discharge.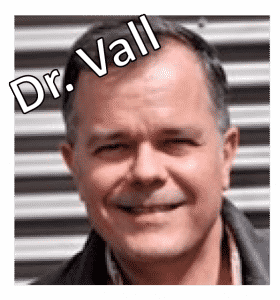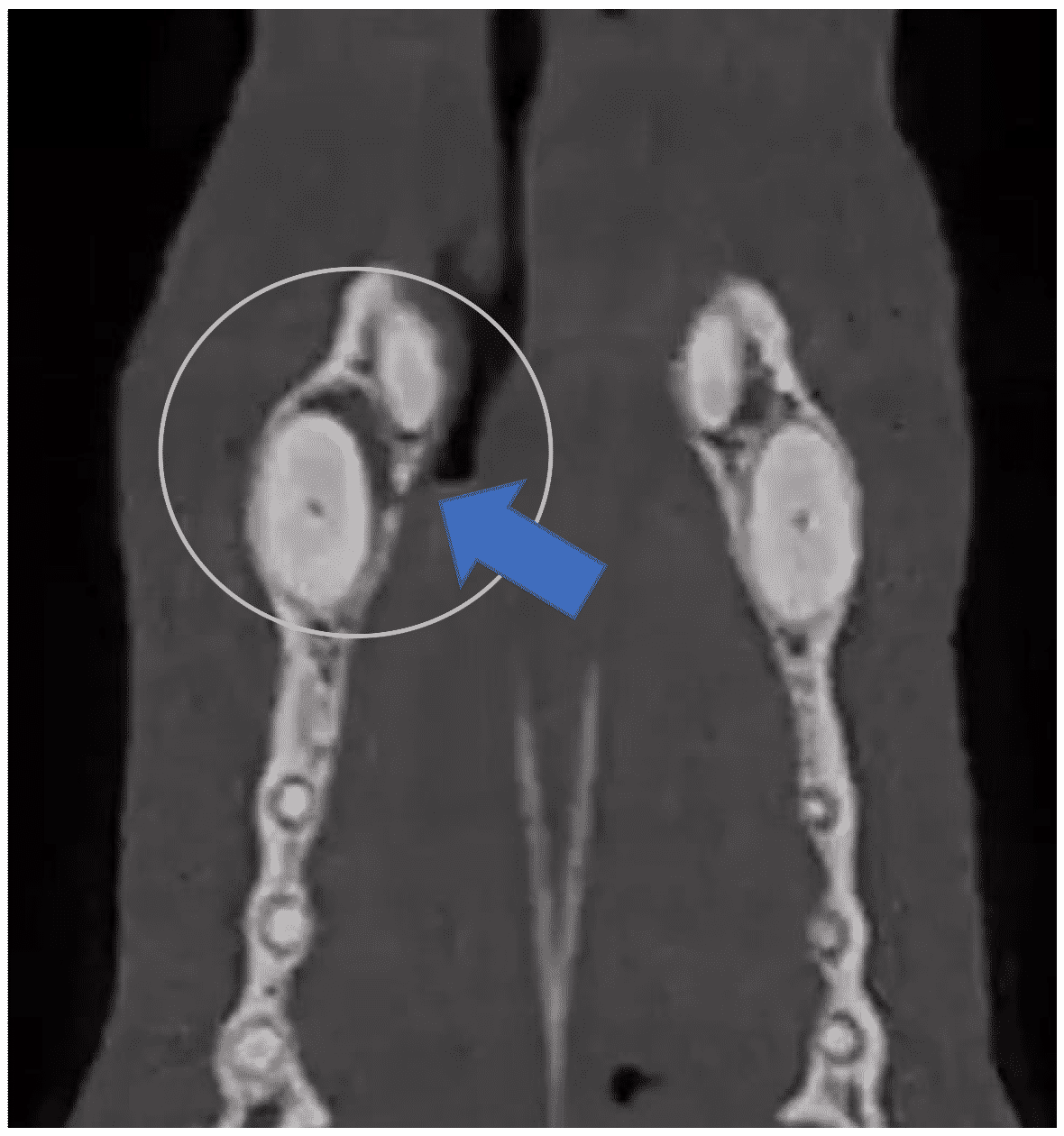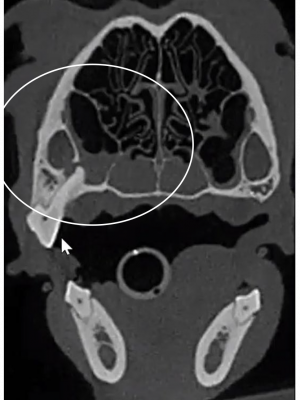 LuLu's 208 pre-molar had an irregularly long root, and an infection that had eaten through the floor of the infra-orbital canal. VetCAT 3D shows visual asymmetrical changes to the nasal passages that are not visible on the other side with her previously extracted 108.
Dr. Vall successfully extracted 204, 208 and 209, resolving LuLu's chronic nasal discharge.

"What I've realized is that you will see nasal changes frequently with cone beam CT, especially when you see this dependent soft tissue accumulation, very consistent with Rhinitis, that is often secondary to dental disease."

— Dr. Patrick Vall
An infrabony pocket is seen around each canine, along with a hole in LuLu's alveolar bone on the palatal side. Not easily identifiable on dental X-rays, an oral nasal fistula was visible on tooth 204 with VetCAT; causing the constant nasal discharge.
LuLu's treatment snapshot courtesy of: Dr. Patrick Vall, Animal Dental Care and Oral Surgery, Colorado Springs, CO