SMARTER.
SHARPER.
SIMPLER.
All in your Clinic. All in your
control

.
Do you want to perform Balloon dilation and navigation-assisted procedures in your clinic? It all starts with MiniCAT IQ. When deciding which point-of-care CT is best, trust your ENT colleagues. Xoran is the pioneer and market leader in ENT CT since 2001.

Single visit diagnosis
Less time off work or school
Patient-friendly, open design
Lower radiation dose

Same-day diagnosis
Superior image quality
Scan and reconstruct in under a minute
IGS-compatibility

Optimized workflow
Support balloon sinuplasty
Improves patient retention
Increases patient referrals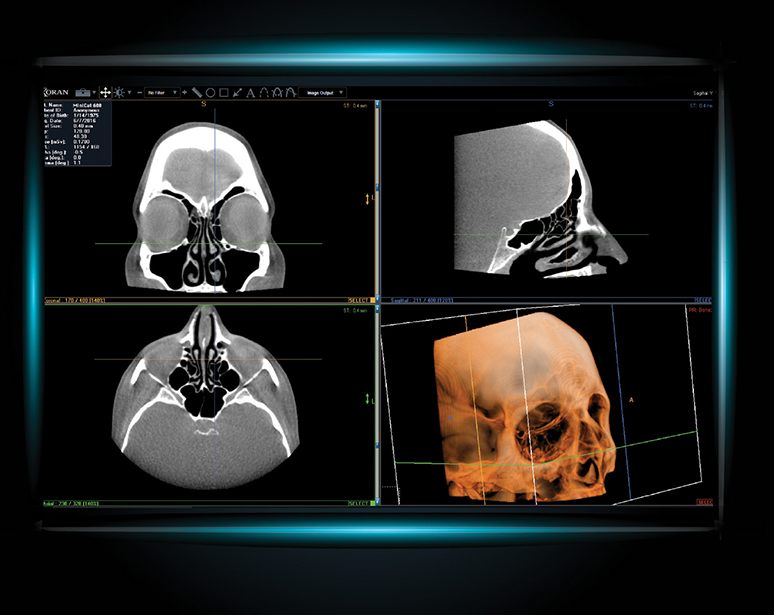 SMARTER FOR EVERYONE
Doctors control the timing and quality of their scans
Patients can get their diagnosis and treatment plan in a single visit
Administrators generate new revenue for the practice
SHARPER IMAGING
SIMPLER WORKFLOW
Integrate with EHR and navigation systems
Correlate scans with billing records
Streamline in-office diagnosis and treatment
Xoran's founders invented and patented the first truly
compact CBCT for in-office use by ENTs and Allergists.
Using direct input from our customers, Xoran's engineers design, code, build, and service the
best quality office-based CBCT systems in the world.
Xoran is uniquely suited to integrate your MiniCAT IQ system with the next generation of product features
and upgrades that address the future needs of physicians, administrators, and patients.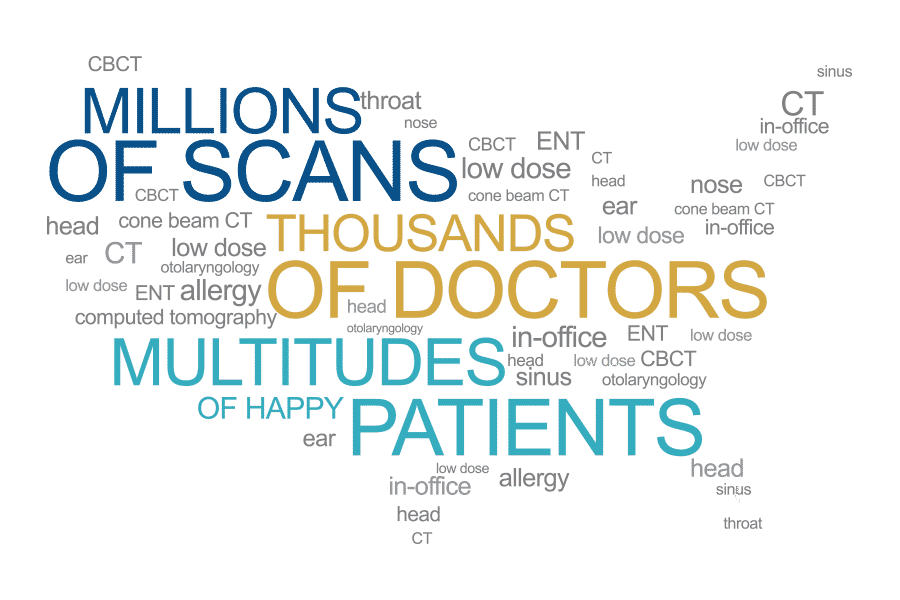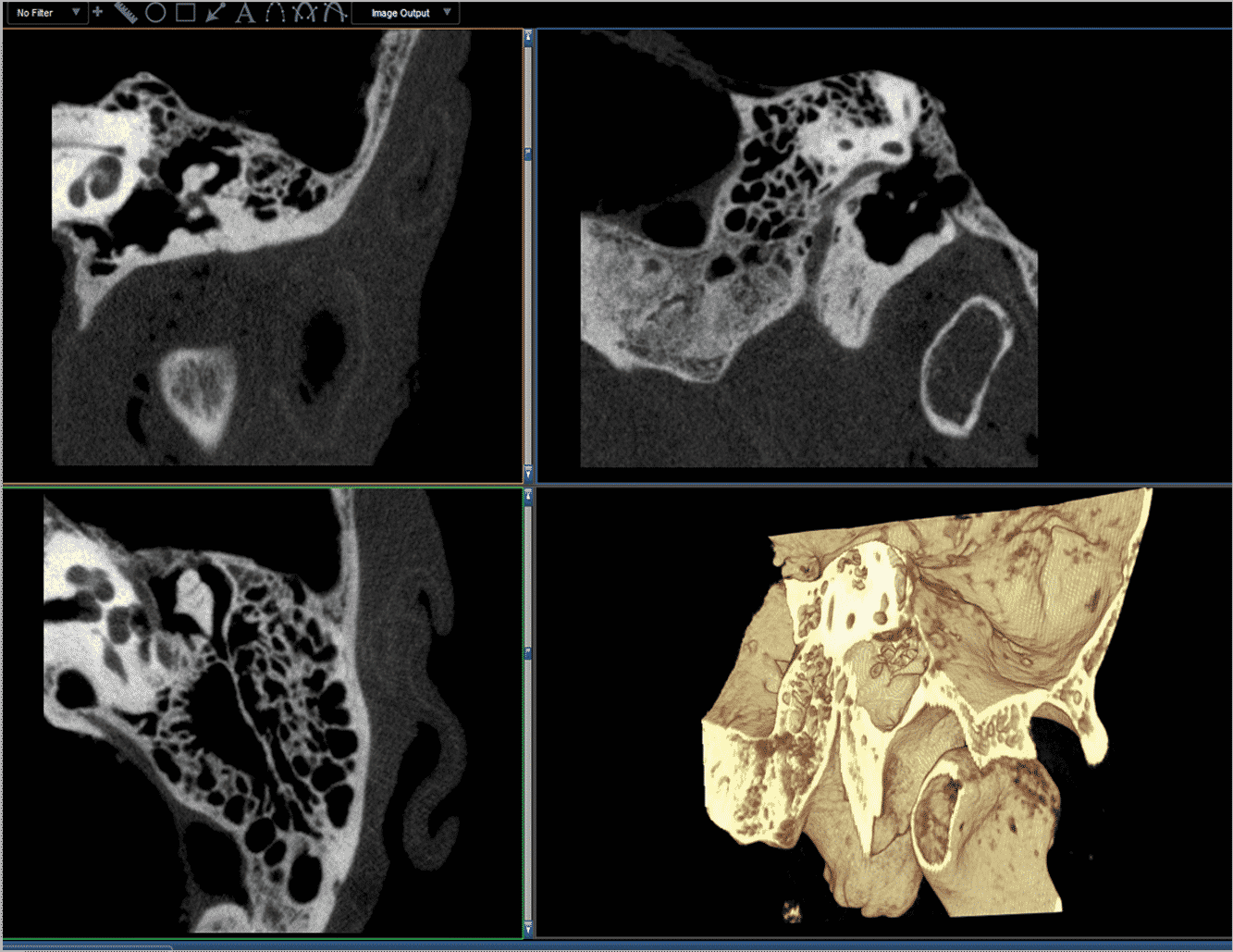 High Resolution Zoom ROI
0.07 mm Precise Imaging
Zoom and quickly reconstruct your
region of interest (ROI) at 70 microns
ACE Mode helps to lower radiation dose
MiniCAT's effective radiation dose has always been a fraction of full-sized CT scanners. Now Xoran's "ACE Mode" (Automatic Control of Exposure) may further help lower radiation by automatically recommending a scan protocol with a dose based on patient-specific data, in conformance with NEMA XR-29
ACE Mode uses patient-specific data
Xoran's innovative ACE Mode evaluates patient radiodensity, factors in patient age, and generates a recommended protocol of Small, Medium, or Large.
Doctors decide the protocol
Physicians and health care providers are the decision makers when it comes to which protocol will be used for each patient. They may choose to use the ACE Mode recommended protocol or may "override" the ACE Mode protocol and simply choose a protocol based on the patient's clinical needs
Automated patient-specific protocol selection
Xoran's ACE Mode Protocol is an automatic radiation exposure control feature
ACE Mode helps doctors reduce radiation dose by suggesting a protocol based on patient-specific data
Available on MiniCAT IQ
Easy-to-use—ACE Mode appears as an additional option in the drop-down menu of available MiniCAT patient scan protocols
Doctors make the final decision as to which protocol best fits the patient's needs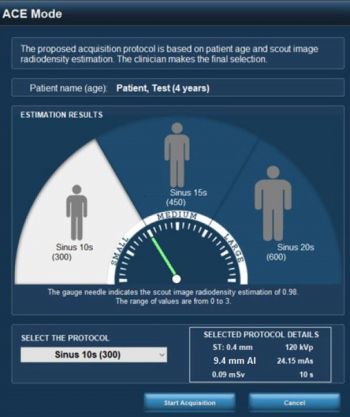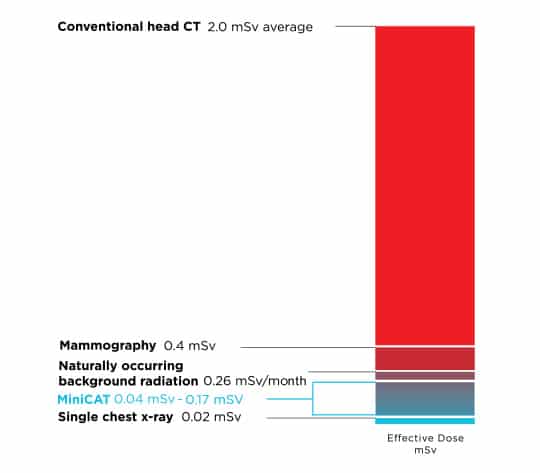 Lower radiation is better
While Computed Tomography (CT) scans are often necessary for diagnosis, all CT systems use X-rays, which expose patients to ionizing radiation. Xoran understands the importance of keeping radiation dose low. In designing its CT systems, Xoran follows the ALARA (As Low As Reasonably Achievable) principle, which means that Xoran minimizes radiation dose as much as possible without compromising image quality.
We pride ourselves in delivering world-class customer service.
IMPROVE YOUR
PATIENT CARE
WORKFLOW
WITH POINT-OF-CARE CT AND TELEMEDICINE
Implementing MiniCAT into your practice can save patients 1-2 office visits and weeks of waiting. Stop referring patients out of your office.