Confident in Your Point-of-Care
CT Evaluation Process

?
Ten Things to Ask Before Investing in a Point-of-Care CT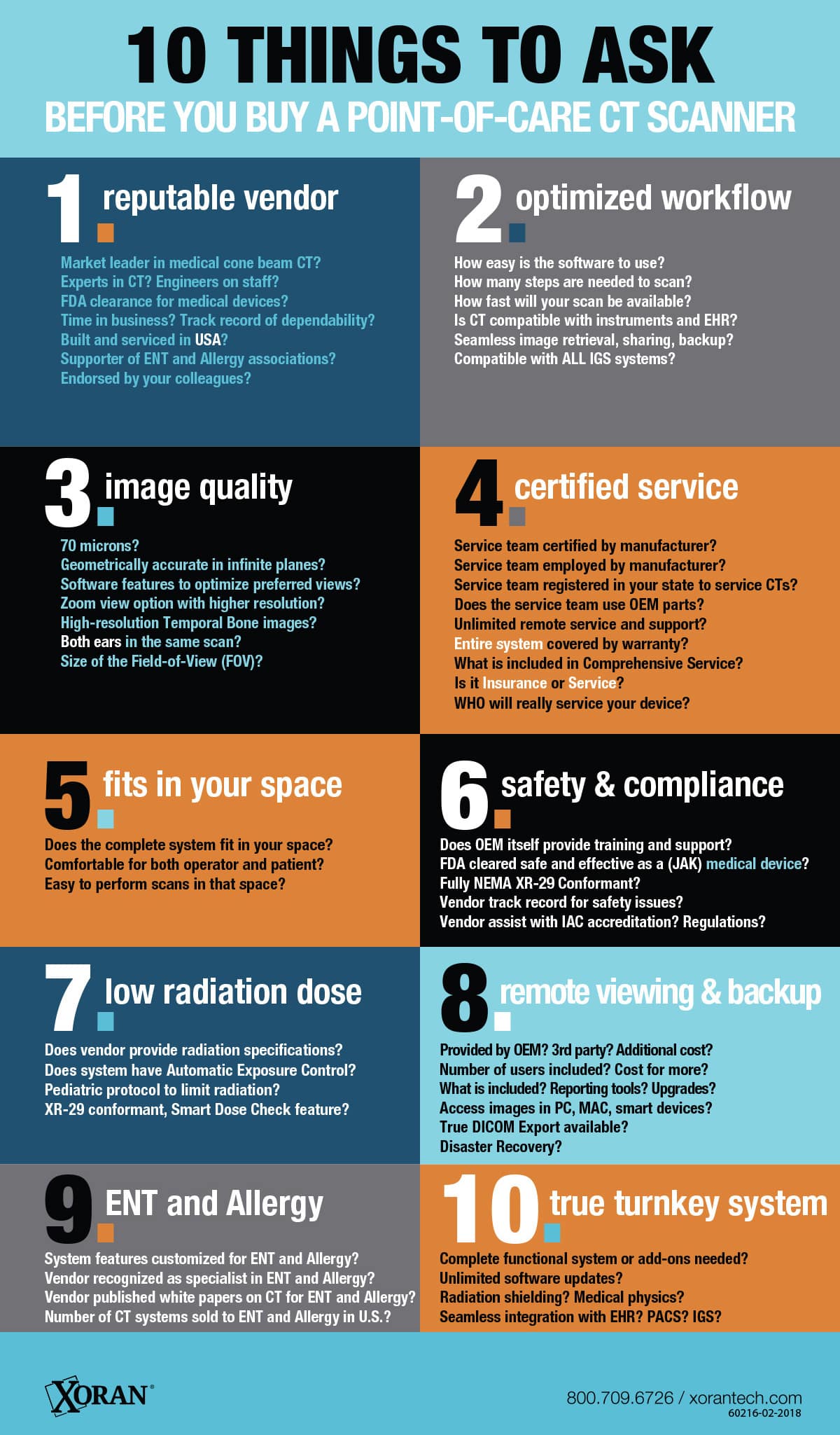 Your Xoran representative will walk you through the answers.
Contact us today to discuss the needs of your practice and answer any general or specific questions you may have. Send a note to info@xorantech.com or call (800) 70-XORAN.