For medical interventions … image-quality matters and a full-body CT won't fit in your ICU or OR. For those moments when having a clear picture would make a difference—xCAT is designed to meet the specific needs of surgical specialists who require high-definition images when time is of the essence.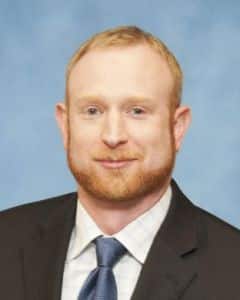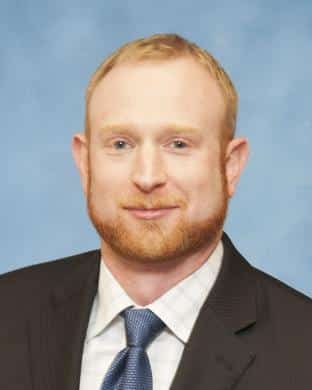 "The portable scanner does have the advantage of faster acquisition time, because there is not that transport involved. So when there is an acute neurological change, and we want to know why, and when we suspect that it's due to the most common things that we see—new intracranial hemorrhage, new and worsening midline shift due to cerebral edema, new hydrocephalus—things that are relatively, readily visible on a CT scan, that's when we would use a portable CT scanner such as xCAT IQ."
Interview, Ann Arbor, MI, 2018
MD, Neurologist
Why bring the patient to the scanner …
… when you could bring the scanner to the patient?
Maneuver within crowded critical care units and avoid moving patients when images are needed in critical care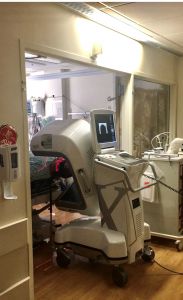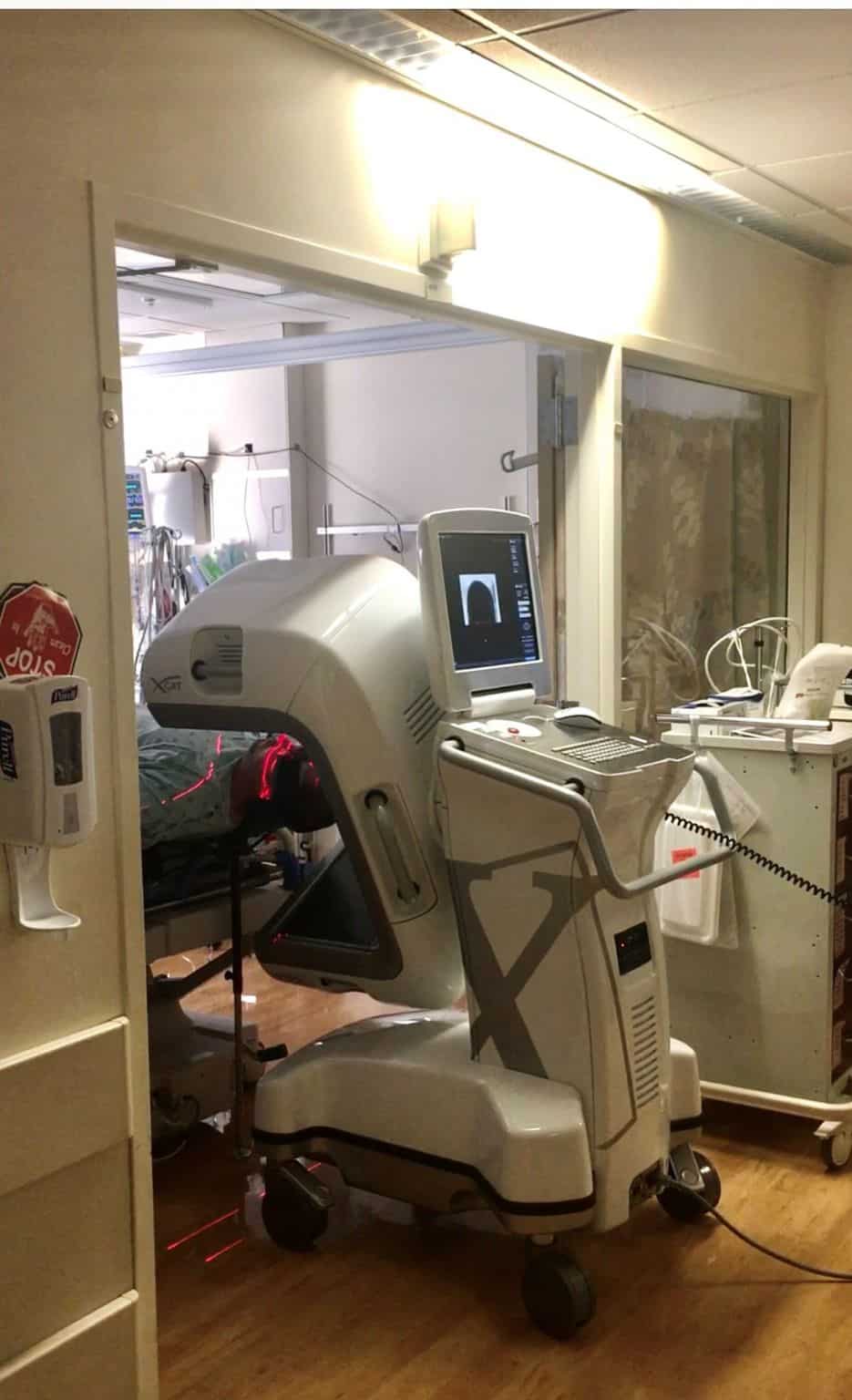 Compact – stores in OR for immediate access
4-wheel steering – easy to move into position
Self-shielded – safe operation from the console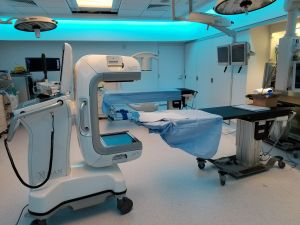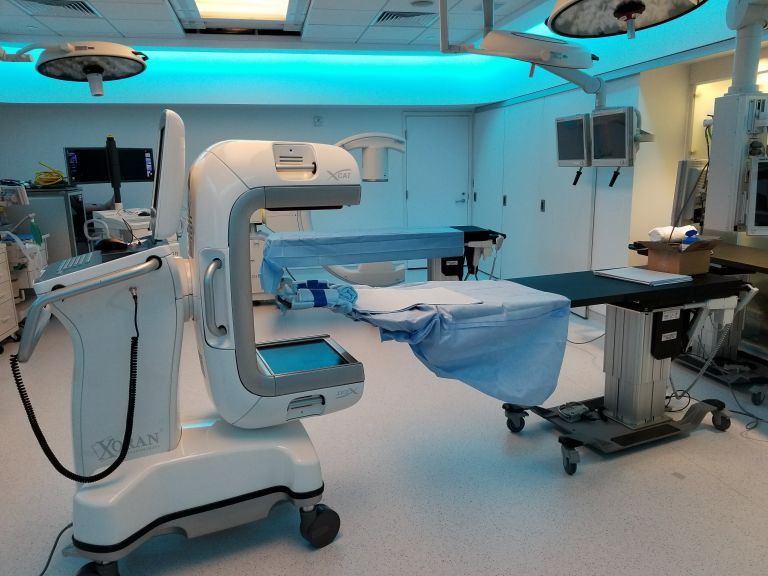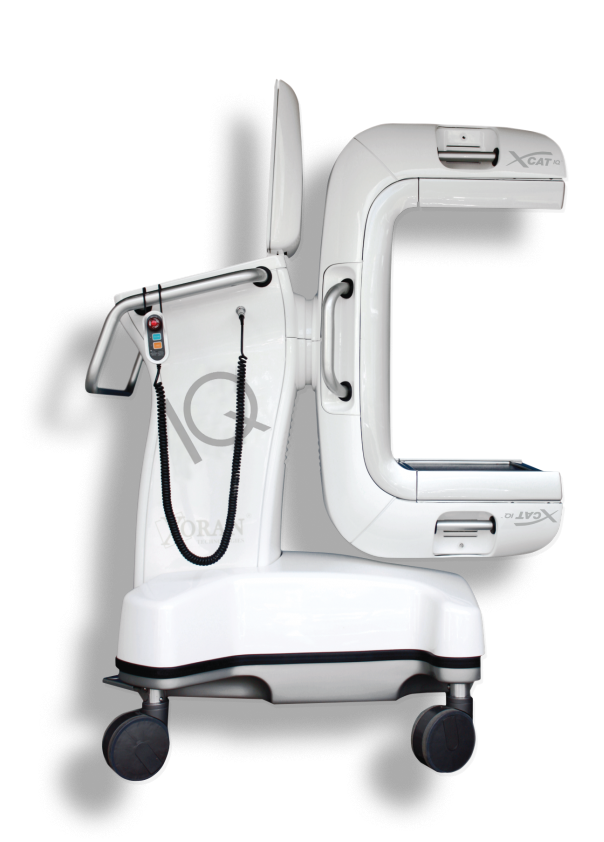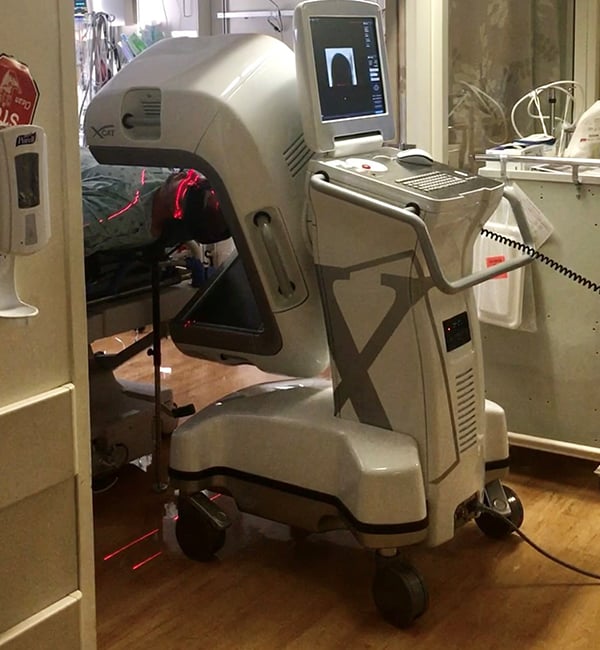 Multi-use of
xCAT IQ

throughout the hospital
Confirm

– accuracy of implants, plates, and fracture reductions


Optimize

– surgical procedure with real-time IGS updates


Visualize

– with sub-millimeter spatial resolution


Verify

– completeness, get it right the first time


Link

– seamless connection to PACS


Enable

– adjustments to surgical plan
… maneuverable in small spaces
… easy-to-use, including positioning the patient
…high resolution images at the patient's point-of-care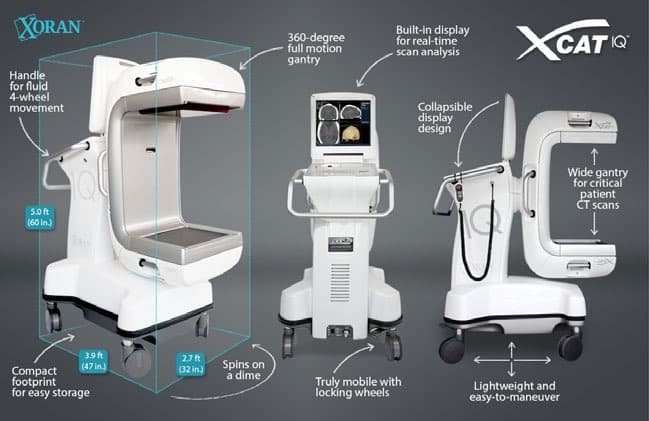 SCHEDULE A DEMO WITH
xCAT IQ
What can YOU do with xCAT IQ? Schedule an on-site demo to discover how xCAT fits your space.