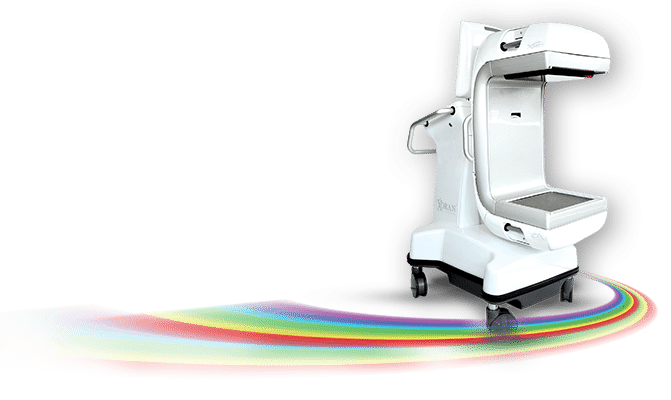 TRULY MOBILE CT IMAGING FOR THE ICU AND OR
CT Imaging was the most
common reason for transport
86% of Patient Transport was for CT Imaging
Intra-hospital transfers continue to
be associated with adverse events
79.8% - Incidence of adverse event
20.2% - Incidence of critical patient-related adverse event
"Anxiety or agitation was recorded
in more than 25% of transports."
25% - Anxiety or agitation*
#1 Country for # of Cases: U.S.
Nearly 200,000 U.S. Deaths
#1 Country for # of Deaths: U.S.
TRANSPORT OF COVID-POSITIVE ICU PATIENTS FOR ADVANCED IMAGING CAN NECESSITATE COSTLY MEASURES
Safe Patient Transport during COVID Often Necessitates Additional Precautions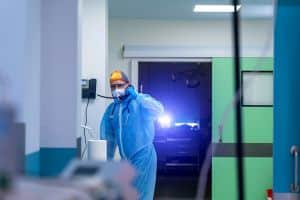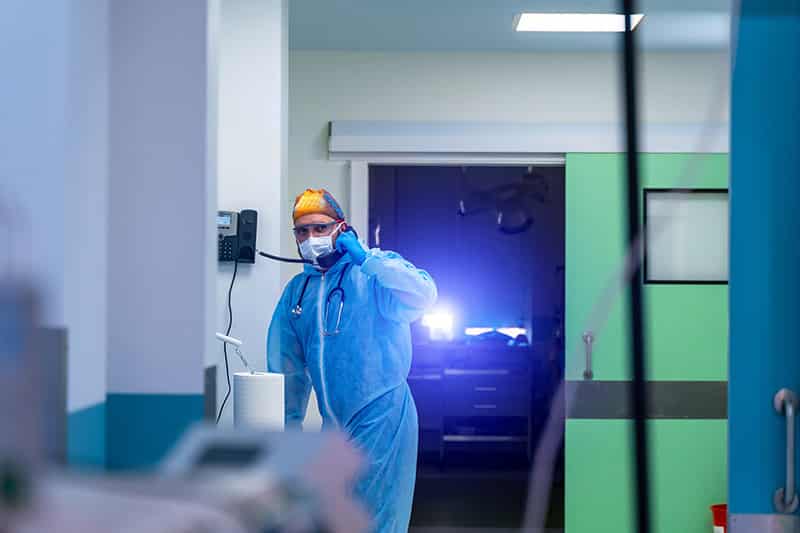 Security to clear pathways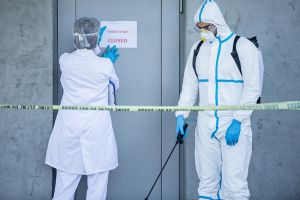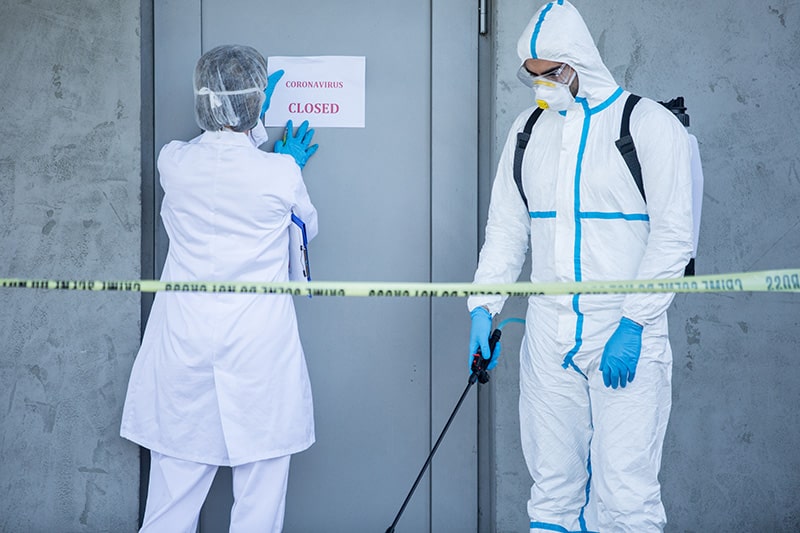 Dedicated housekeeping team to perform cleaning of dedicated route and elevator right after transport
AVOID THE RISKS OF INTRA-HOSPITAL TRANSPORT…
Why bring the patient to the scanner …
… when you could bring the scanner to the patient?
Xoran's compact, truly mobile xCAT IQ is
maneuverable in small spaces
easy-to-use, including positioning the patient
high resolution images at the patient's point-of-care
POINT-OF-CARE CT IS HERE. xCAT IQ.
Have you been looking for a CT device that can bring imaging to the patient's bedside?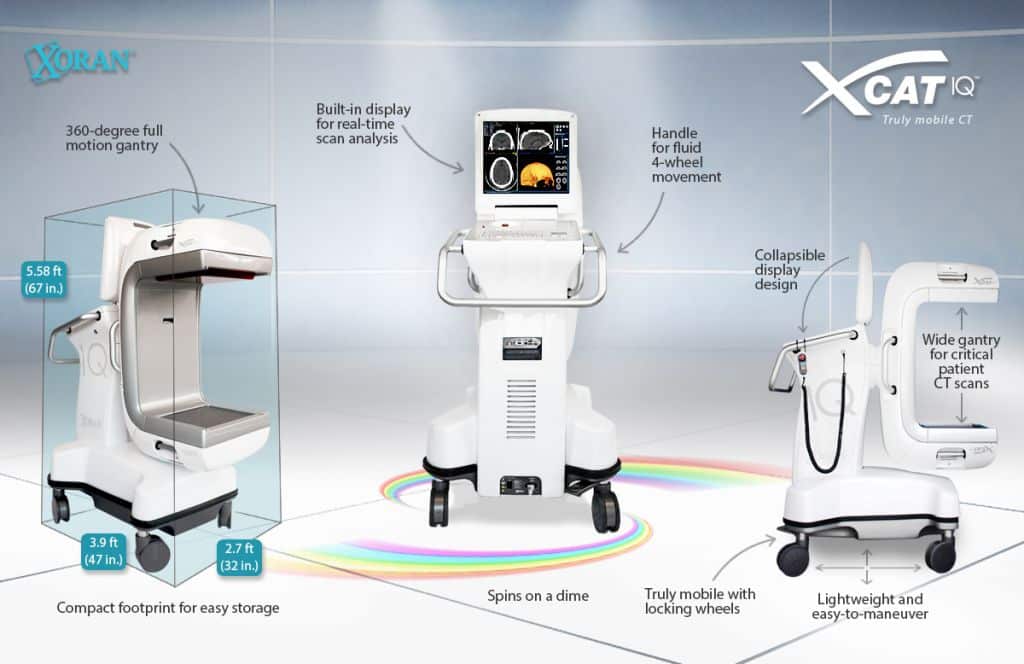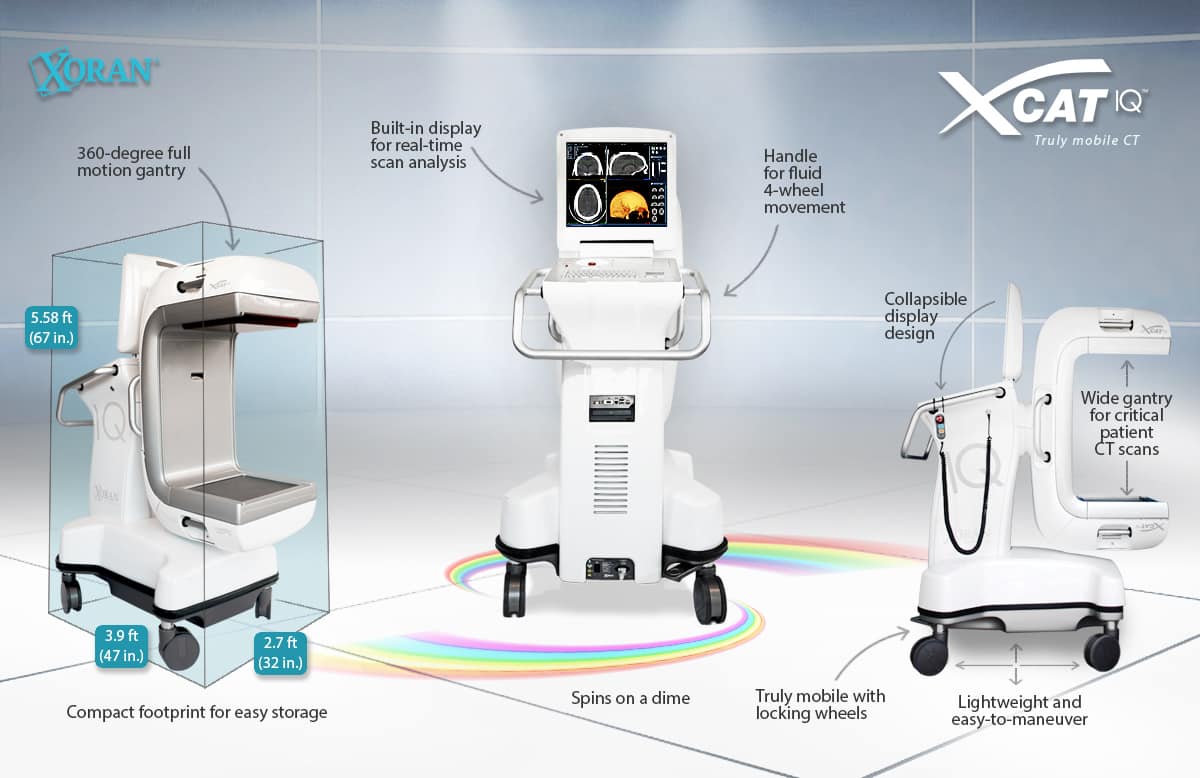 … easy-to-use   … fast & compact   … fits easily in small spaces


SCHEDULE A TIME TO TALK WITH US
Contact us for a financial review proforma of cost-savings measures when having point-of-care CT in the ICU.
* From a recent, multicenter observational study to comprehensively identify the incidence and risk factors of adverse events during intra-hospital transport of ICU patients.
Some products and features are not commercially available in every country. Due to regulatory reasons, their future availability cannot be guaranteed.