Seamless IAC Accreditation? Read on.
Practice Spotlight: Ashford Clinic, Athens, GA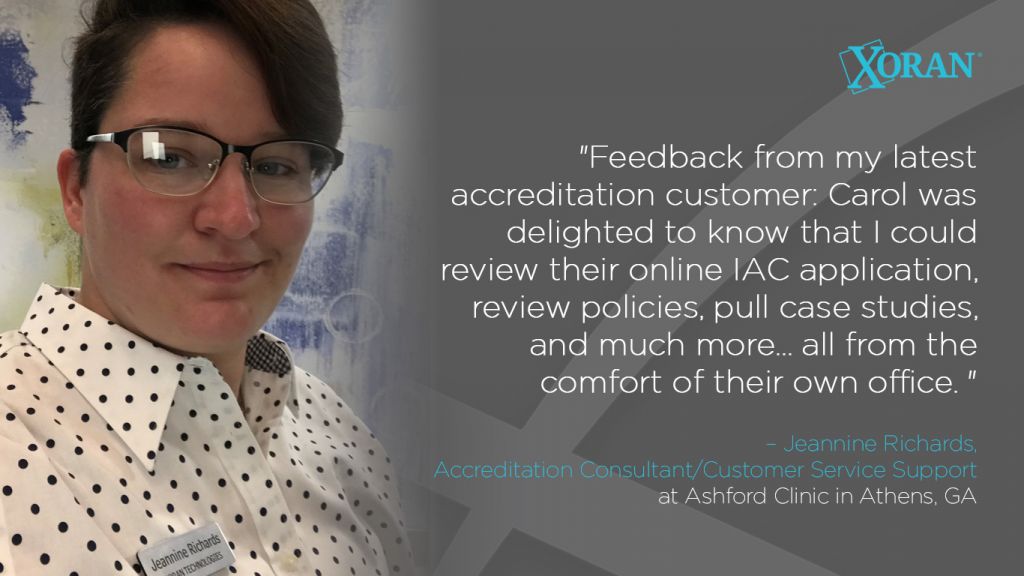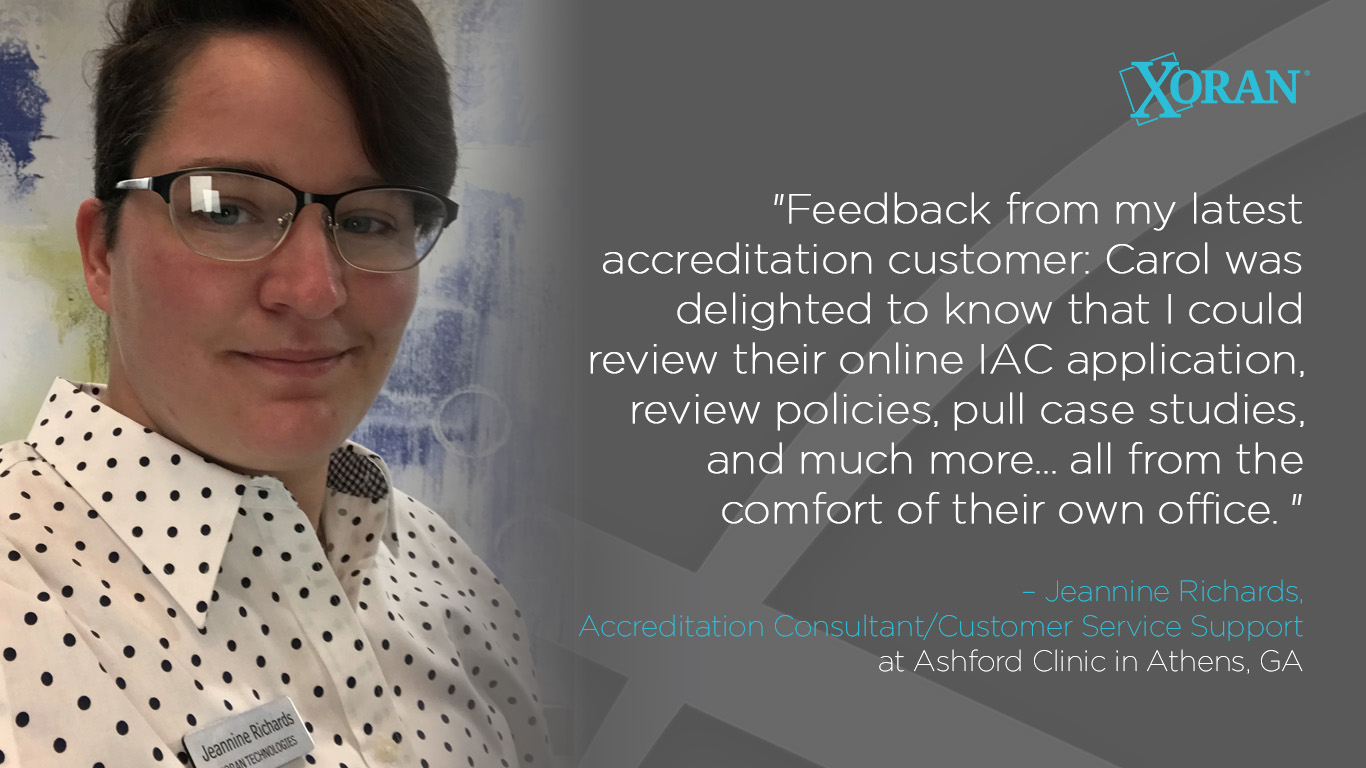 "My hands-on approach made the process smooth and straightforward for them to understand the complex IAC application."

– Jeannine Richards

Feedback from the Customer:

To Jeannine Richards: "I just wanted to drop you a note to thank you for all your help. You made the process so seamless thanks to your knowledge and efficiency, but best of all your were so very pleasant to work with. Let's do it again in 3 years."

– Carol Bennett, Practice Administrator, Ashford Clinic, GA

Thanks to the staff at Ashford Clinic for trusting Xoran with your IAC Accreditation needs!
To schedule your IAC consultation, contact the Xoran team at (800) 709-6726 or send a note to info@xorantech.com.