Contrast series is fast and extremely valuable with VetCAT IQ
Jett, a 6.5-year-old, neutered, male German Shepherd visited Curt Ritchie, DVM DAVDC at Perkins Road Veterinary Hospital in Baton Rouge, LA, for a suspected tooth root abscess. Two weeks prior to Jett's visit to Perkins Road, he had a ventral slot surgical procedure which resulted in Jett developing aspiration pneumonia postoperatively.
During his postop recovery, Jett was medically boarded at his regular Veterinarian's office. The Veterinarian noticed Jett had developed an acute right facial swelling. He contacted Jett's humans and referred them to Dr. Ritchie for what he believed was a tooth root abscess at tooth 108.
Jett presented to Dr. Ritchie at Perkins Road with mild to moderate exophthalmos with a raised and thickened nictitating membrane. On oral exam there were no significant findings on the right maxillary quadrant, and the 4th maxillary premolar was in pristine condition, with no fractures or evidence of periodontitis.
Dr. Ritchie informed Jett's humans that the tooth was not the problem—but, considering Jett's physical symptoms—more diagnostics were needed to discover the problem.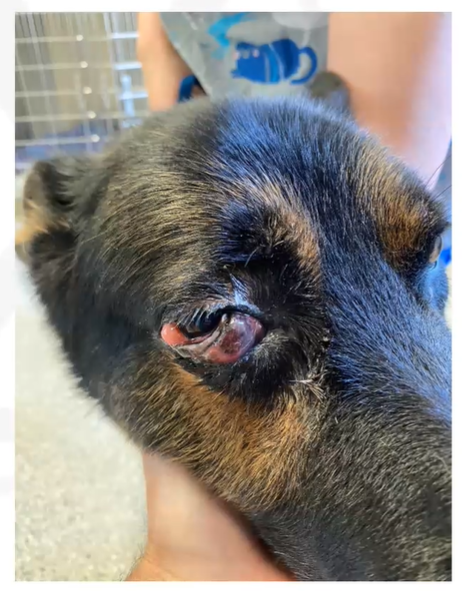 Using CT for Diagnostic Imaging
Dr. Ritchie used Xoran's VetCAT IQ to perform a bone window scan, followed by a soft tissue scan with contrast. He sent the scans for a STAT read by a radiologist and started Jett on broad spectrum antibiotics while waiting for the results.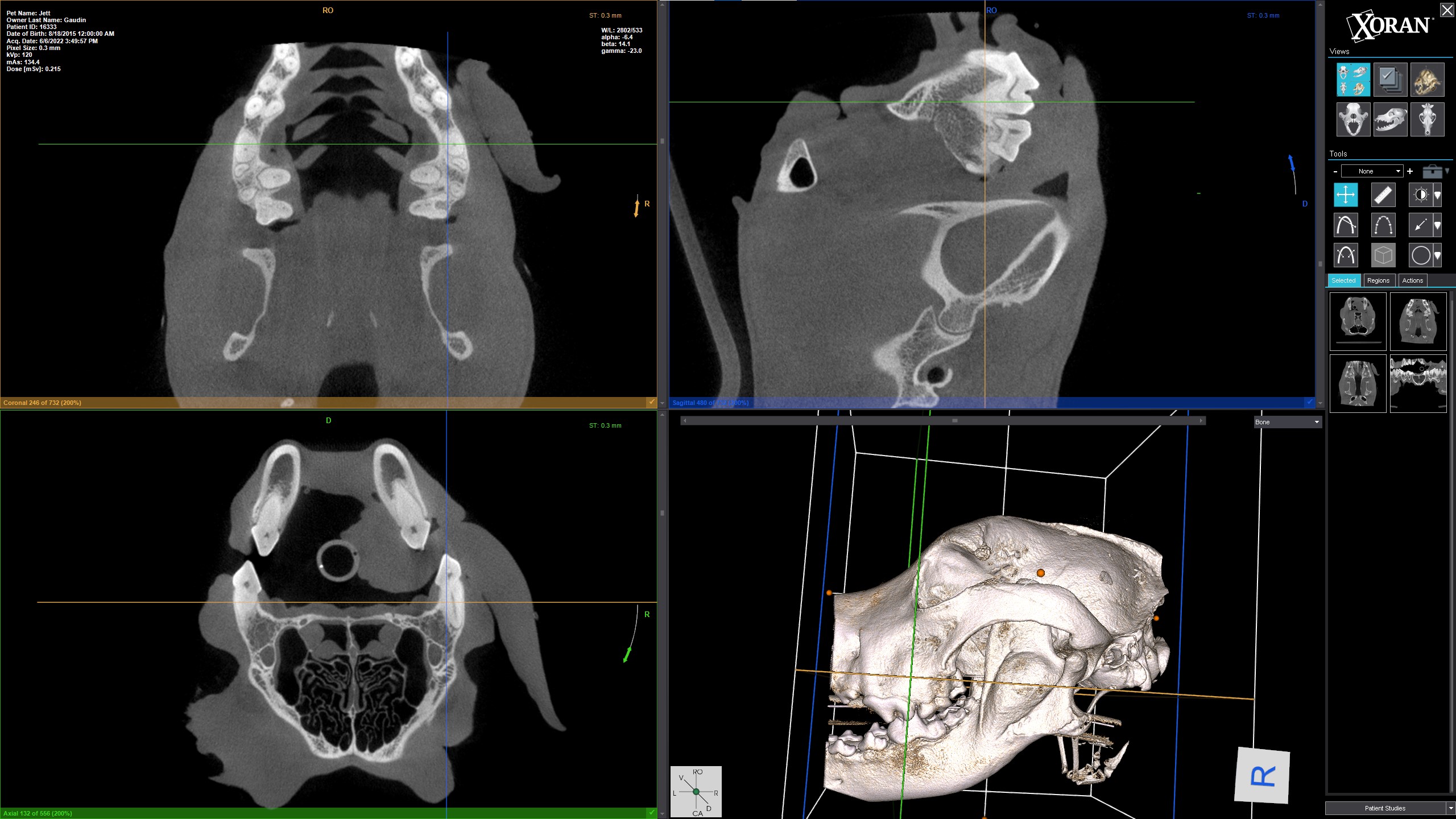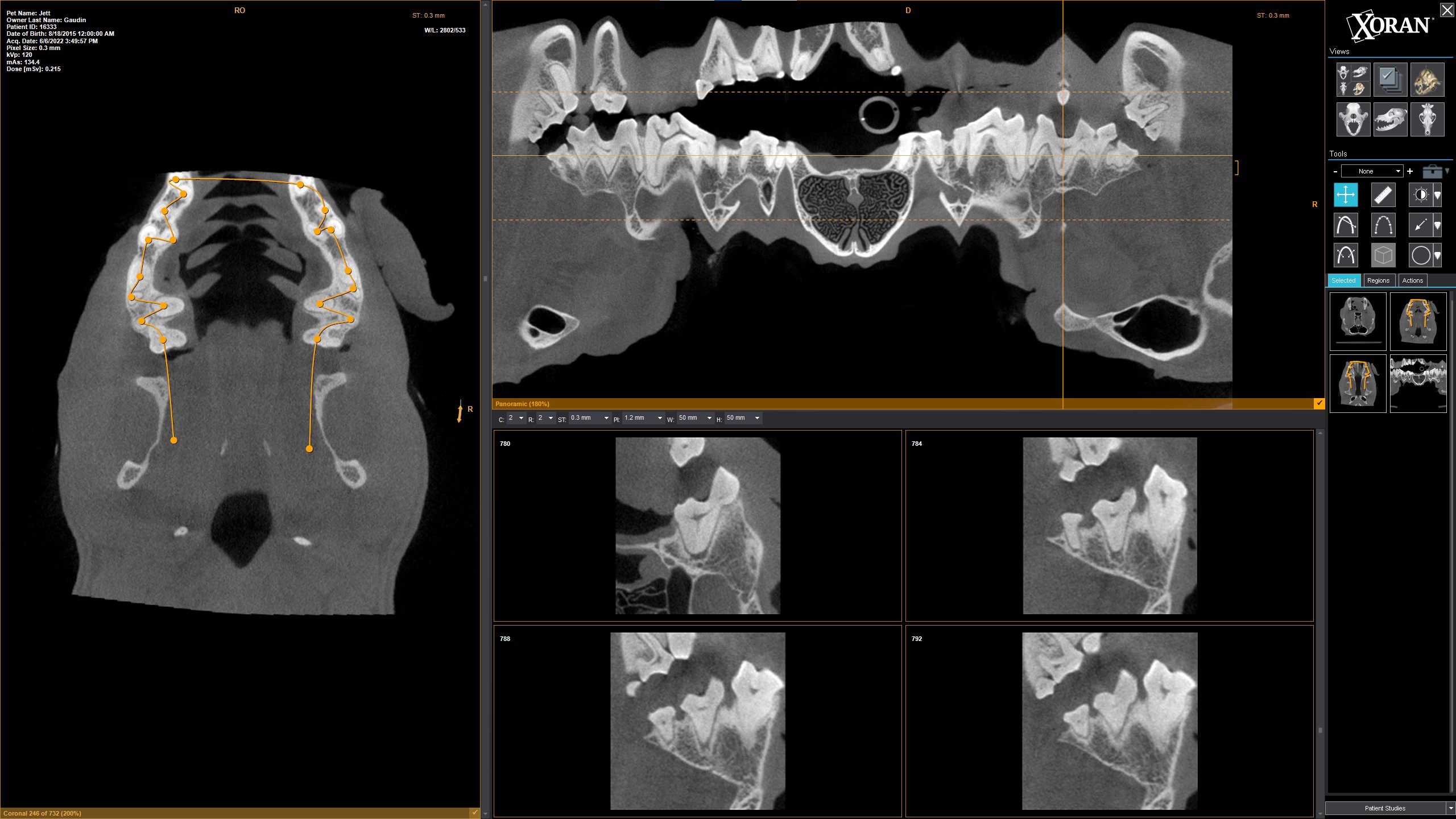 VetCAT IQ CT Soft Tissue Scan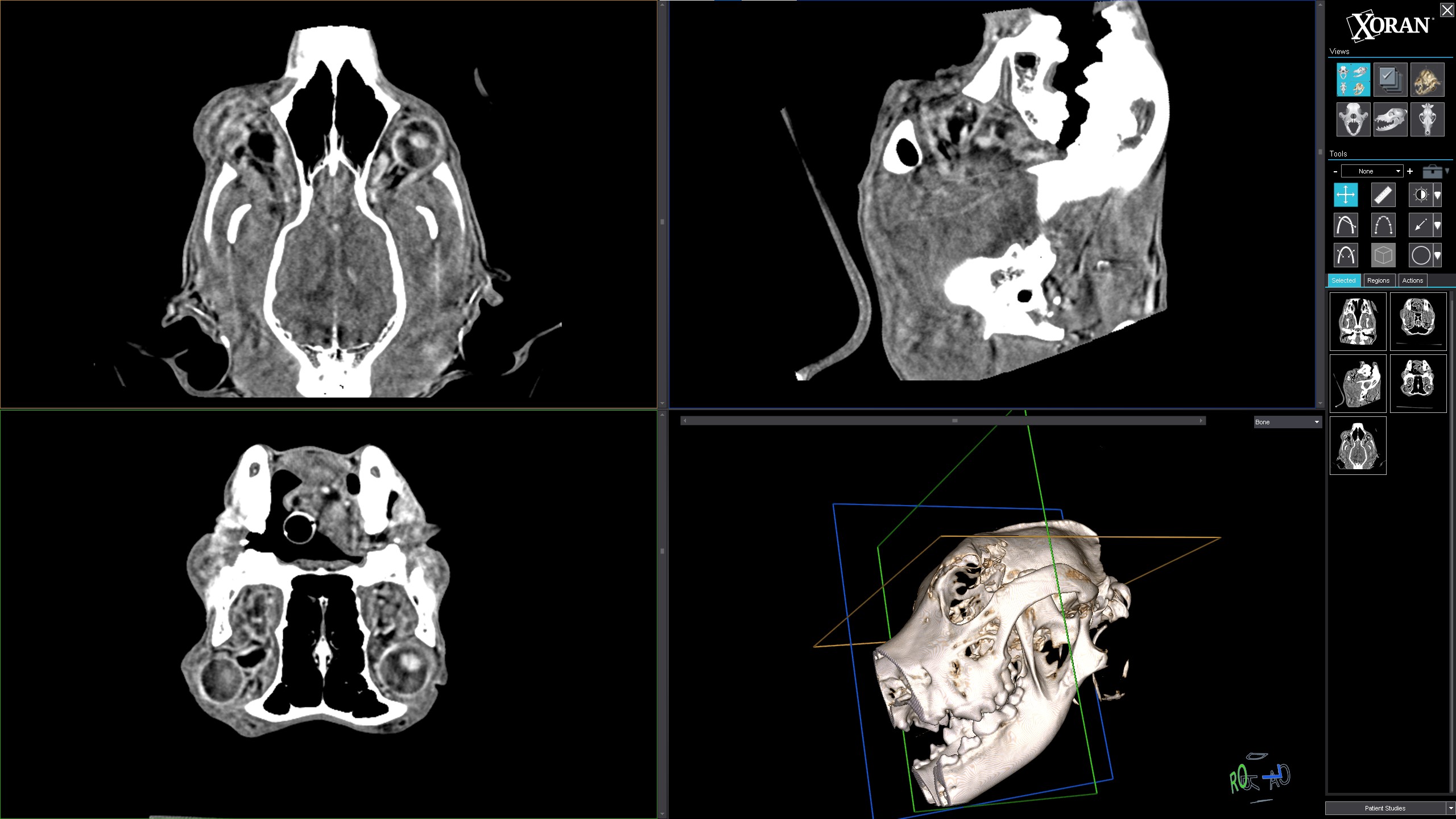 Soft Tissue Scan Provides Answers 
The bone window scan confirmed Dr. Ritchie's physical exam findings— the right upper premolar was healthy and did not need a root canal. The soft tissue scan with contrast provided clear visualization of the area of interest—the exophthalmos—revealing what was going on with Jett.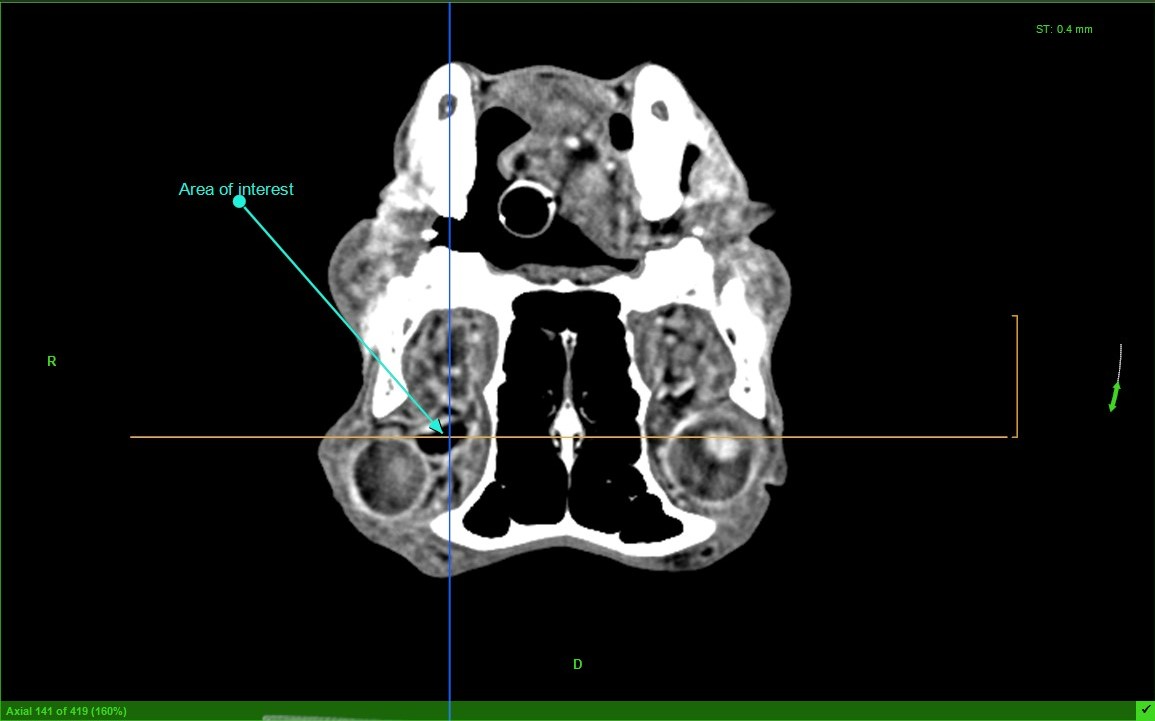 VetCAT IQ CT Soft Tissue Scan With Contrast
CT Scans Sent to Radiology 
Dr. Ritchie sent the CT scans to a radiologist for review and received results within 36 hours.
The radiologist noted:
Severe right zygomatic sialadenitis, likely an abscess, but a primary initial mucocele could not be ruled out.
Primary neoplasm unlikely.
No evidence of attenuating foreign material or osseous counterpart identified.
The radiologist also noted that Jett's left eye had mild zygomatic sialadenitis or an early mucocele/small abscess.
Treatment Outcome 
Jett's humans reported improvement in his condition with the antibiotic treatment and by 3 weeks after his initial visit, Jett was completely back to normal. Dr. Ritchie believes this treatment outcome strongly supports Jett had a zygomatic abscessation. With the help of VetCAT IQ's advanced, in-clinic imaging, Dr. Ritchie was able to diagnose and treat Jett the same day of his appointment.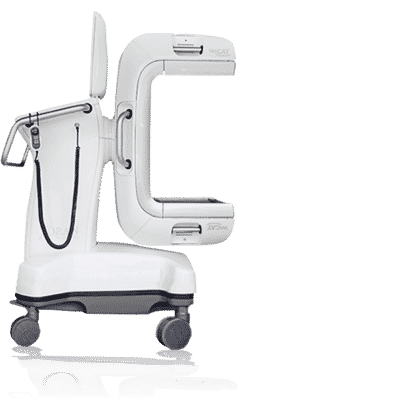 Curious how Xoran's point-of-care CT can assist you in your animal hospital? Take a closer look at the advanced diagnostic imaging of the VetCAT IQ and discover how you can see and do more with the addition of CT in your office.
Review courtesy of: Curt Ritchie, DVM, DAVC, Perkins Road Veterinary