Xoran's VetCAT 3D CT scans provide same day solutions
A Rudy, a 2-year-old male Basset Hound, presented with a history of intermittent jaw problems. Rudy's jaw would lock open when eating or vocalizing. VetCAT's 3D CT imaging helped Dr. Colmery identify and repair Rudy's issue in a single office visit.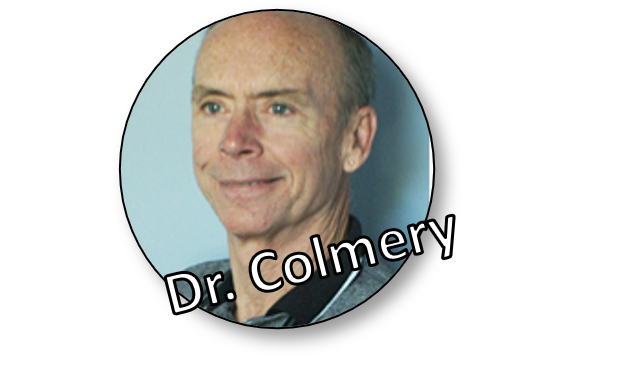 VetCAT imaging shows the extent of bone loss and nasal changes caused by the oronasal fistula.
Rudy arriving to his appointment with tail wagging, and wearing a muzzle, so his jaw doesn't lock open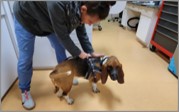 Dr. Colmery examining Rudy's jaw under anesthesia before the scan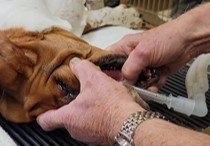 Pre-op scan showing coronoid process locked on zygomatic arch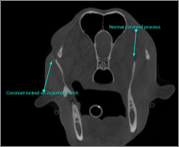 3D image from post-op scan showing resected coronoid process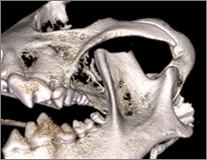 Dr. Colmery palpated Rudy's jaw while he was under anesthesia and was able to reproduce the jaw locking.  A scan was taken with the mouth closed, and a second scan with the jaw locked open.
Dr. Colmery evaluated the 3D reconstruction and was able to quickly identify the problem: Rudy's coronoid process was getting caught his zygomatic arch. Dr. Colmery performed a short surgical procedure resecting the tip of the coronoid process and Rudy went home the same day with a complete resolution of his symptoms.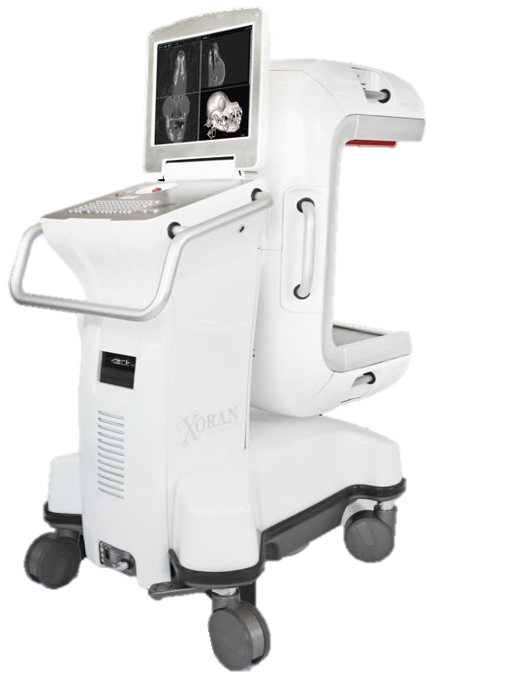 Review courtesy of: Ben Colmery DVM, founding member and and Diplomate – American College of Veterinary Dentistry