ENT and Allergy Associates® Further Enhances its Technology to Better Serve its Patients Continues to upgrade it State of the Art Care by offering the MiniCAT™ Point-of-Care CT Scanner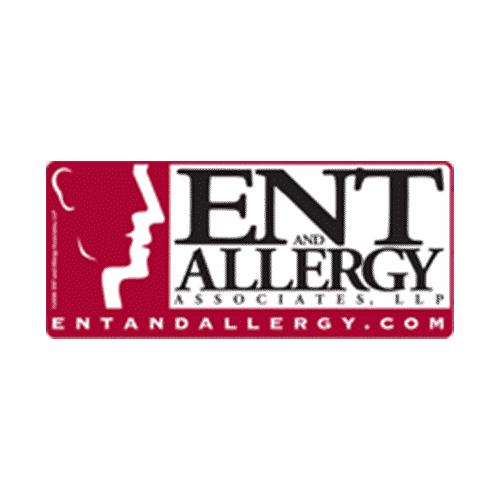 Tarrytown, NY: October 10, 2018— ENT and Allergy Associates, LLP, the largest and most comprehensive Ear, Nose, Throat, Allergy and Audiology practice in the New York tri-state area, with over 200+ board certified physicians has four ultra-low radiation dose CT scanners that service their 40+ offices.  These CT scanners, called MiniCAT™, take another step toward extraordinary by offering specific low-radiation dose protocols – an option rarely offered in the industry.
Through a partnership with Xoran Technologies, ENTA is striving to make it easier for their patients to get a low dose sinus or ear CT, right at the place where they see their specialist. The MiniCAT™, developed by Xoran Technologies, LLC, allows ENTA's physicians to capture state-of-the-art imaging right in their office, so a patient can come in for an initial appointment and leave with a diagnosis and course of treatment all within the same visit.
ENTA continues to be a competitive leader in the New York / New Jersey market, two of the most competitive markets in the country, by offering advanced technologies that are most appropriate for its patients.
Without a point-of-care CT like MiniCAT, it can take up to three weeks for a patient to attend his or her first appointment and get a CT scan from a radiologist. With chronic sinus infections, physicians often schedule a CT scan.  Traditionally, this requires the patient to take time not only for the initial office visit, but also to schedule a test at an offsite imaging facility.  In fact, the testing site isn't even the end of the journey; the patient must then reschedule a visit to the treating physician for a review of the scan, diagnosis and course of treatment.  The entire process can be lengthy, inefficient and expensive.  But not with the MiniCAT. By providing MiniCAT CT services at many of their ENTA locations, ENTA provides a convenient service in a comfortable setting.
Through the ENTA and Xoran partnership, ENTA is proud to announce that their MiniCATs can have ACE Mode, a selection tool that suggests an imaging setting to physicians and technicians based on patient-specific data. ACE Mode is meant to help to reduce radiation exposure for patients.
After using the MiniCAT ACE Mode, Tony Stella, CAT Scan Manager for ENTA, says, "I like it for all patients. But it's especially key for the 17-25 age group, where doctors really like to watch potential exposure and lower it as much as possible. The ACE Mode tool guides us to provide lower radiation to the patient at faster scan speeds. The image quality remains crisp, which is important for diagnosis. ACE Mode is easy to use and only one extra step. There's really no delay in workflow and patients are always amazed with the results and the MiniCAT."
Robert Glazer, CEO of ENTA remarks, "We are ever vigilant in our quest to optimize patient experience. In the last five years, we have made significant financial investments in clinical technology. We have developed training programs for the continued education of our physicians and staff. These investments have truly helped drive our growth."
Xoran Technologies continues to release new software features and tools to improve the otolaryngology and allergy patient experience. Laura Dennis, Vice-President of Sales and Marketing for Xoran states, "I'm so glad the ACE Mode is a tool that ENTA can use. With it, physicians can view suggested protocols quickly, and they still have the image quality they need. MiniCAT scan images can be used for diagnosis and with surgical navigation, generally eliminating the need to re-scan the patient if he or she needs surgery."
To learn more about ENTA, find a local office or book an appointment, download the "ENT and Allergy Associates" mobile app, visit www.entandallergy.com or call 1-855-ENTA-DOC.
About ENT and Allergy Associates LLP
ENT and Allergy Associates LLP (ENTA) has more than 200 physicians practicing in 42 office locations in Westchester, Putnam, Orange, Dutchess, Rockland, Nassau and Suffolk counties, as well as New York City and northern/central New Jersey. The practice sees over 80,000 patients per month. Each ENTA clinical location provides access to a full complement of services, including General Adult and Pediatric ENT and Allergy, Voice and Swallowing, Advanced Sinus and Skull Base Surgery, Facial Plastics and Reconstructive Surgery, Disorders of the Inner Ear and Dizziness, Asthma, Clinical Immunology, Diagnostic Audiology, Hearing Aid dispensing, Sleep and CT Services. ENTA has clinical alliances with Mount Sinai Hospital, Montefiore Medical Center, Northwell Health, and a partnership with the American Cancer Society. To learn more, visit www.entandallergy.com.