ENT surgeons and practice Administrators have told us that integrating point-of-care CT into their practice has improved their productivity, profitability, and patient satisfaction. Surgeons have told us that integrating intraoperative CT into their procedures has given them access to updated data allowing them to improve their clinical outcomes in sinus and cochlear implant surgeries and to reduce their need for revision surgeries.
More than 15 years ago, I joined a group of University of Michigan researchers to help develop MiniCAT, the first compact, cone beam CT (CBCT) scanner designed specifically for ENT doctors. When I began at Xoran, I was the CTO and software developer for MiniCAT. Because we were a small, entrepreneurial start up, I filled many other roles, including personally installing our first MiniCAT at Sacramento ENT (where we were welcomed by Jeff Dudley and his team). Soon thereafter, we had the privilege of installing MiniCAT scanners at ENT and Allergy in White Plains NY, and ENT Associates of South Florida (thank you Bob Glazer and Todd Blum). We dedicated ourselves to designing, building and servicing first-class doctor-inspired diagnostic imaging systems with the aim of assisting doctors in expediting patient diagnosis and treatment as an integrated part of their exam. When surgeons told us they would benefit from having a small, dedicated CT scanner directly in the OR to assess the accuracy and completeness of their work in real time, we developed xCAT, an OR-friendly portable CBCT scanner, which has been used by ENT surgeons in Europe for many years, including, this year, in a robot-assisted cochlear implant surgery at the University of Bern in Switzerland. Many years have passed, and it has been our privilege to install and service specialized CBCT scanners to healthcare providers throughout the US and worldwide.
Over the years, many dental imaging companies recognized the value of point of care CT in the ENT field, and have imitated our technologies by releasing their own versions of CBCT scanners. I was away from the company for a few years during that time, but have recently returned to Xoran as CEO. I was joined by many of my former early-years Xoran colleagues, who joked that we are "getting the band back together." Like the Blues Brothers Band, Xoran is unique. We know the ENT market and we love our customers. We take pride in listening to and learning from ENT doctors and practice Administrators, and we have actively sponsored the AOA as a strategic business partner for many years. Because we are small and nimble, and not part of a publicly- traded conglomerate, we make things happen. We are continuing to honor our legacy in launching new products and features designed to meet the specific needs and desires of today's ENTs and practice Administrators.
It is good to be back home at Xoran again. I look forward to seeing all of you again, and learning how we can make your lives and the lives of your patients a little better, with technologies that "make the complex simple."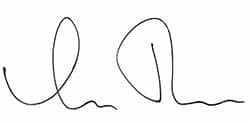 Misa Rakic
CEO
Xoran Technologies