XORAN AWARDED NEUROLOGY DEVICE SOLUTION PROVIDER OF THE YEAR!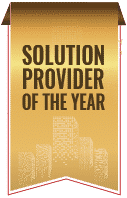 MedTech Outlook highlights how Xoran has emerged as the leader in point-of-care CT imaging in the neurology device market. The Xoran xCAT IQ "will make minimally invasive neurosurgery procedures safer and more widely available. Access to a low dose, … incredibly nimble imaging system means that patients can be treated more quickly, accurately, and comfortably." – Laura Dennis, VP of Sales & Marketing Xoran Technologies
Xoran's "Solution Provider of the Year" feature in the February 2020 issue of MedTech Outlook spotlights our commitment to continued innovation in medical imaging.