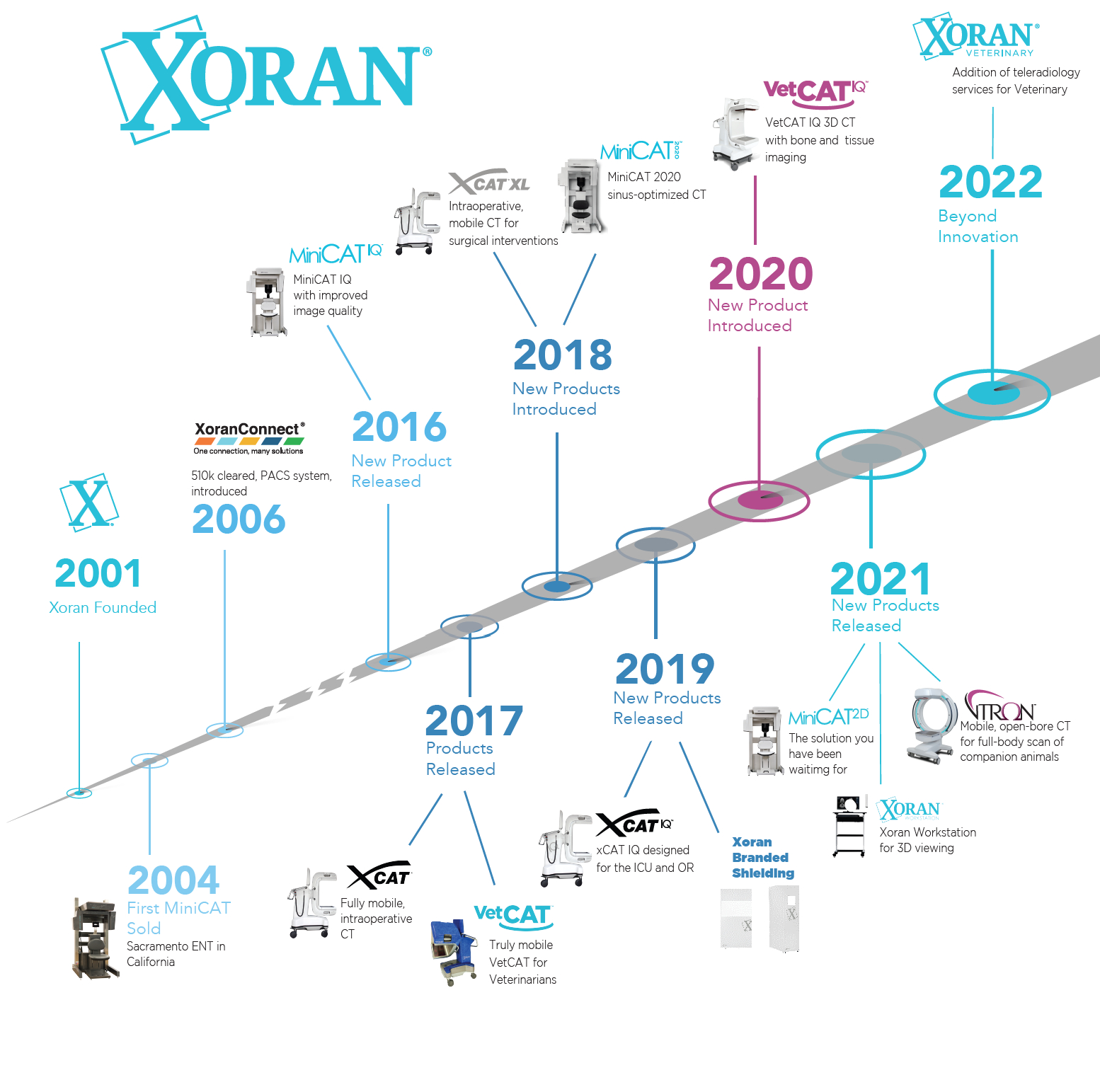 2001
Xoran Technologies was founded in 2001 by two research scientists from the University of Michigan.
Xoran Founded
2017

2004
Sacramento ENT in California, installed the very first MiniCAT
First MiniCAT Sold
2002

2006
XoranConnect — 510k cleared, PACS system, introduced.
XoranConnect
2017

2015
Xoran installed its 500th MiniCAT at ENT & Allergy Associates in New York.
500 MiniCATs Sold
2002

2016
MiniCAT IQ with improved image quality is released.
MiniCAT IQ
2002

2017
Xoran releases the xCAT, a fully mobile intraoperative CT.
New Product Released – xCAT
2017

2017
Entering the veterinary market, Xoran releases the VetCAT
New Product Released – VetCAT
2017

2019
Xoran's team continues support wtih
products designed for use at point-of-care.
Xoran Branded Shielding

2020
VetCAT IQ 3D CT with bone and tissue imaging
VetCAT IQ

2021
Mobile, open-bore CT for full-body scan of companion animals
vTRON

2022
The solution you have been waiting for
MiniCAT 2D
2002

2022
Xoran Workstation for 3D viewing
Xoran Workstation