Xoran is pleased to announce the following enhancements available in the upcoming MiniCAT 5.12 Software Release for MiniCAT systems.
Improved Temporal Bone image quality for your MiniCAT IQ
With your new 5.12 Xoran software, new filters are available that further improve your temporal bone reconstructed images. Make sure your providers check them out!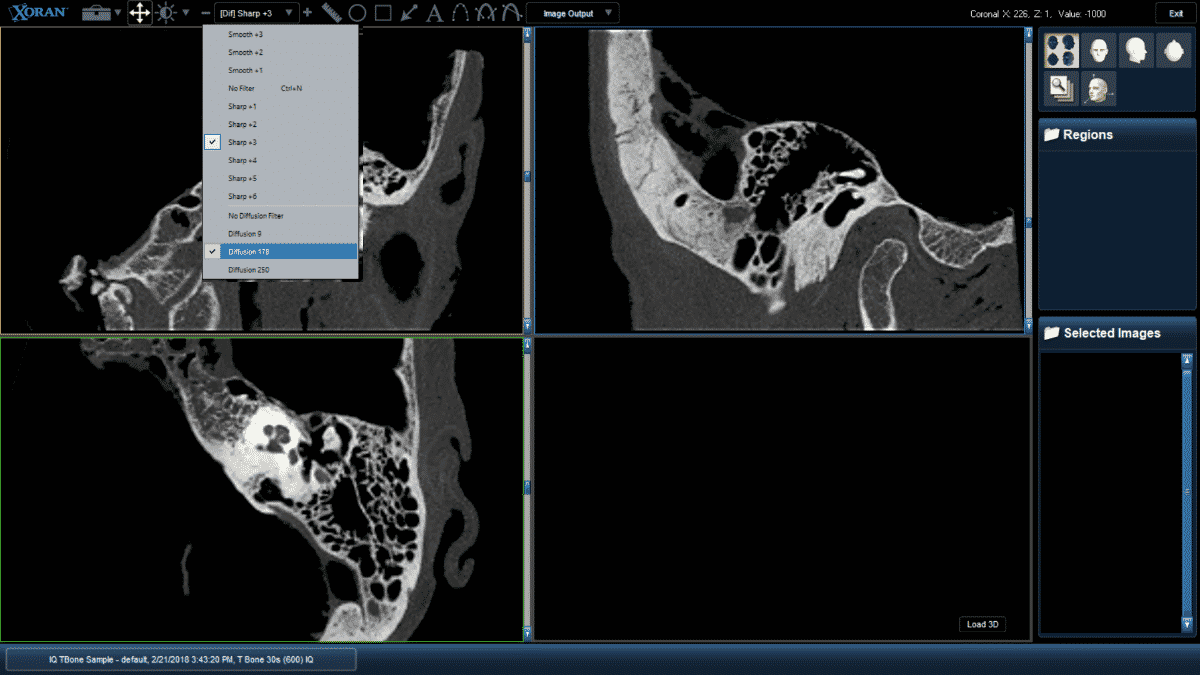 Zoom with Ease
While zooming in one of the Multi-Planar Reconstruction (MPR), try the new CTRL-Z function to Quick Zoom all three of your MPR views at the same time. With CTRL-Z, the zooming you perform in one plane will automatically zoom in the other two planes.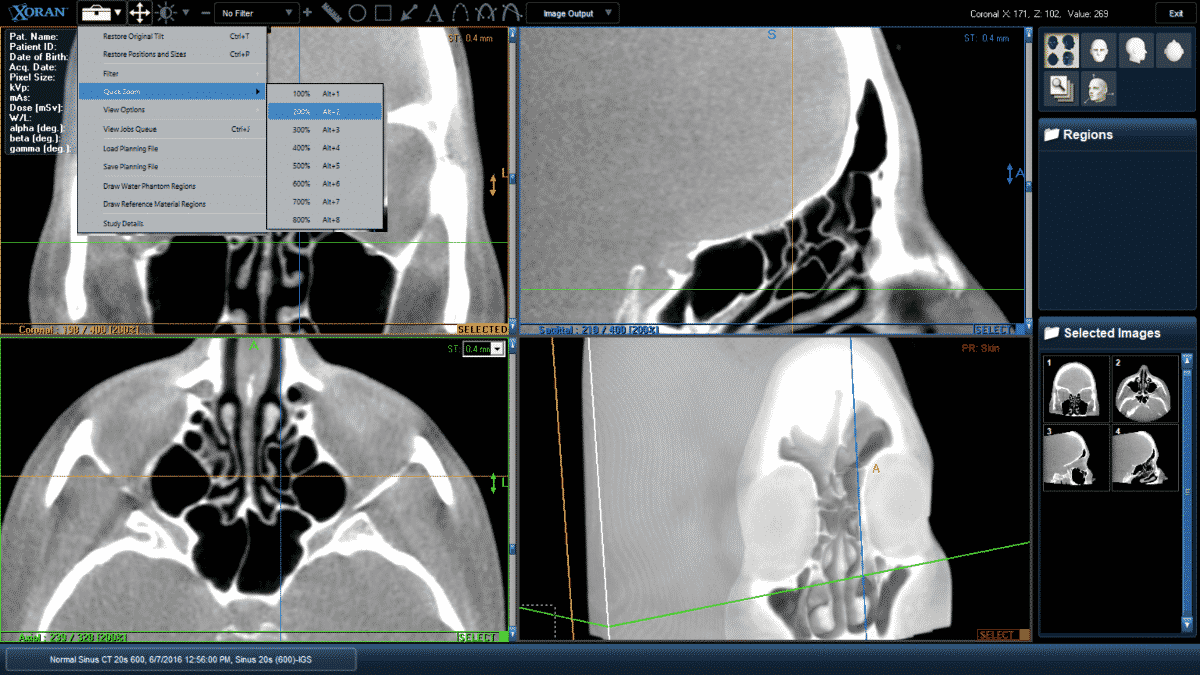 Also new! You can set your XoranCAT software so that when you change the slice thickness in one planar view, it changes in the others as well.
Do you love the new Compare Tool from our last software release?
Now you can print these displays with a few mouse clicks. It's sure to be a patient favorite, allowing providers to print a "before" and "after treatment" sample slice for patients to take home with them.
Day-to-day workflow just got easier
We listen! Xoran customers loved it when we took away Daily Calibration and moved to Monthly Quality Control (QC).
With our Automatic QC Calculations, Xoran just made Monthly QC reporting even easier. Complete your QC report in minutes using Xoran's new automated measurement tool.
Your IAC Application just got easier—these automatically generated measurements can now be quickly exported into the required IAC-accepted forms.
Is your Software version Up-to-Date?
Ensure that your patients have this enhanced point-of-care CBCT imaging. MiniCAT IQ customers can call Xoran Customer Service at (800) 70-XORAN to determine eligibility and to schedule an upgrade to add in higher image quality! Customer may also submit the form below to request a Xoran service rep to reach out.