Lily, a 5 year old feline patient, presented with a left nasal tumor. A quick 20 second VetCAT CT was obtained to locate the extent and size of the lesion.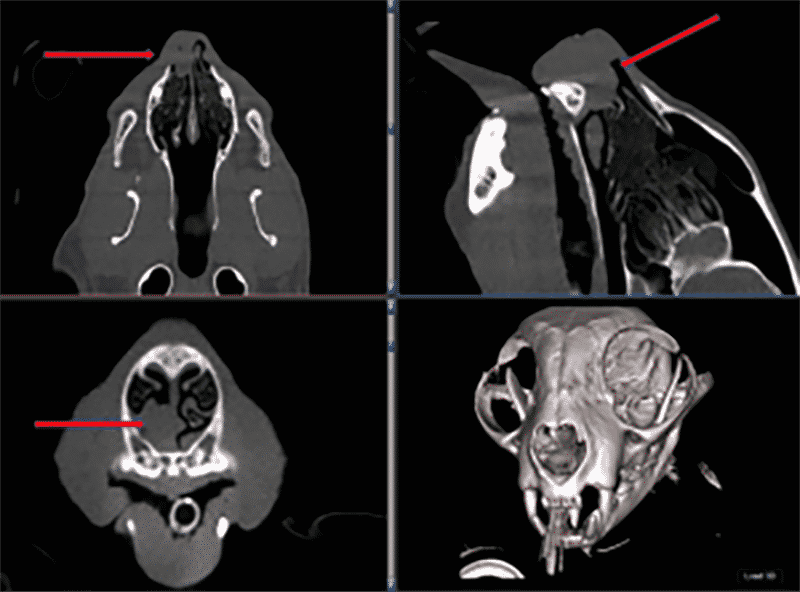 The tumor measured 0.9x1x1.6cm and did not invade adjacent bone. Adjacent structures appeared normal while no regional lymphadenopathy was identified and biopsy was recommended. The VetCAT 3D appearance helped Lily's veterinary dermatologist effectively diagnose and treat the tumor, relieving Lily's discomfort and giving her owner peace of mind.
Thanks to Dr. Mike Canfield, board-certified veterinary dermatology specialist at Animal Hospital of Regency Park in New Port Richey, FL.