the magic of true mobility 
xCAT IQ™ for the Pediatric ICU
Imaging where it belongs—at the patient's point-of-care
Xoran's truly mobile xCAT IQ offers high image quality and low radiation dosage at the patient's point-of-care. Meaning, you receive real-time updates directly in the pediatric ICU, avoiding risky intra-hospital transport risks with your most delicate patients.
Fits into small pediatric ICU rooms
Quick scan time—as fast as 20 seconds
Meet the patient in the OR and ICU
Low-dose scans on-demand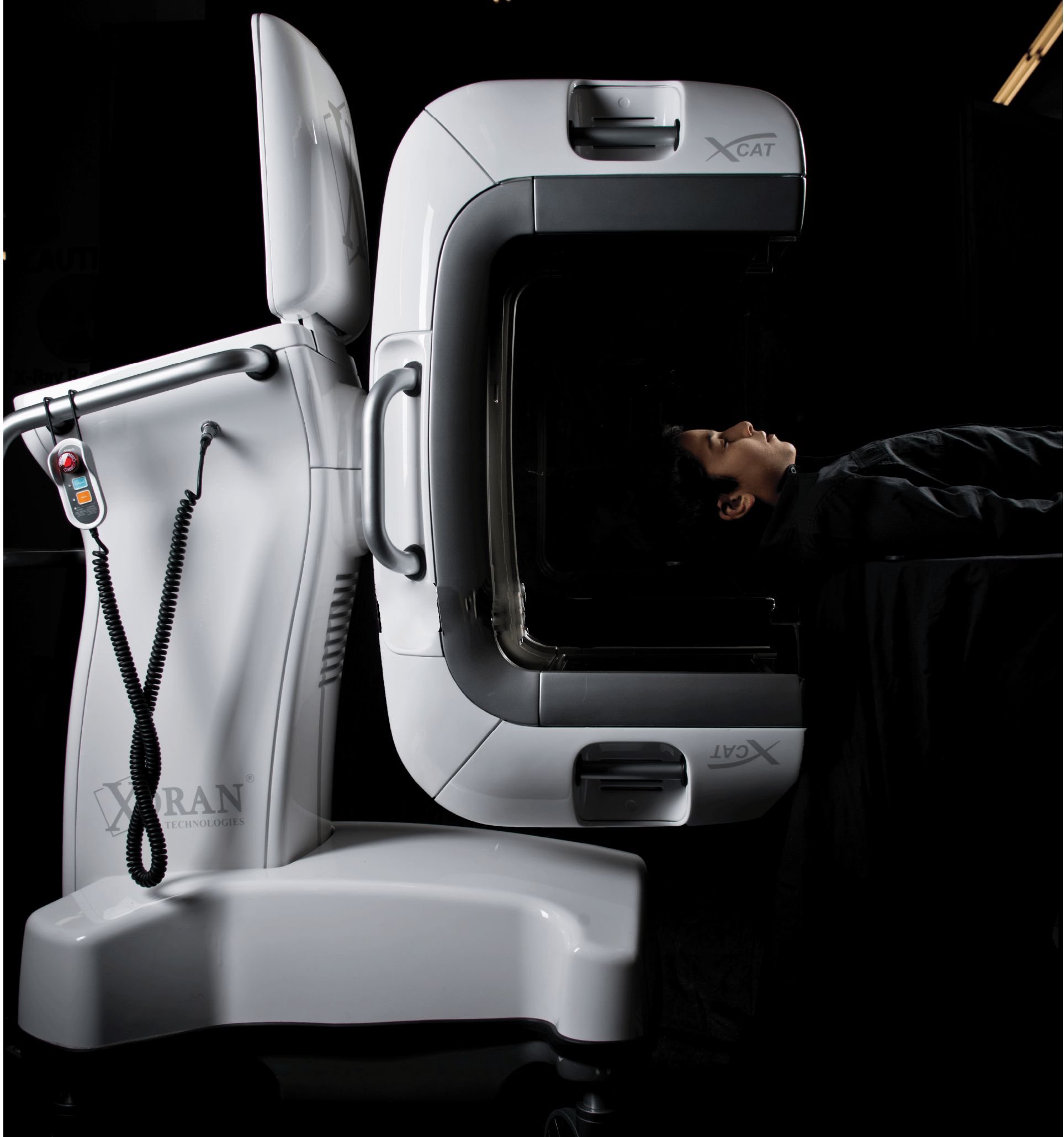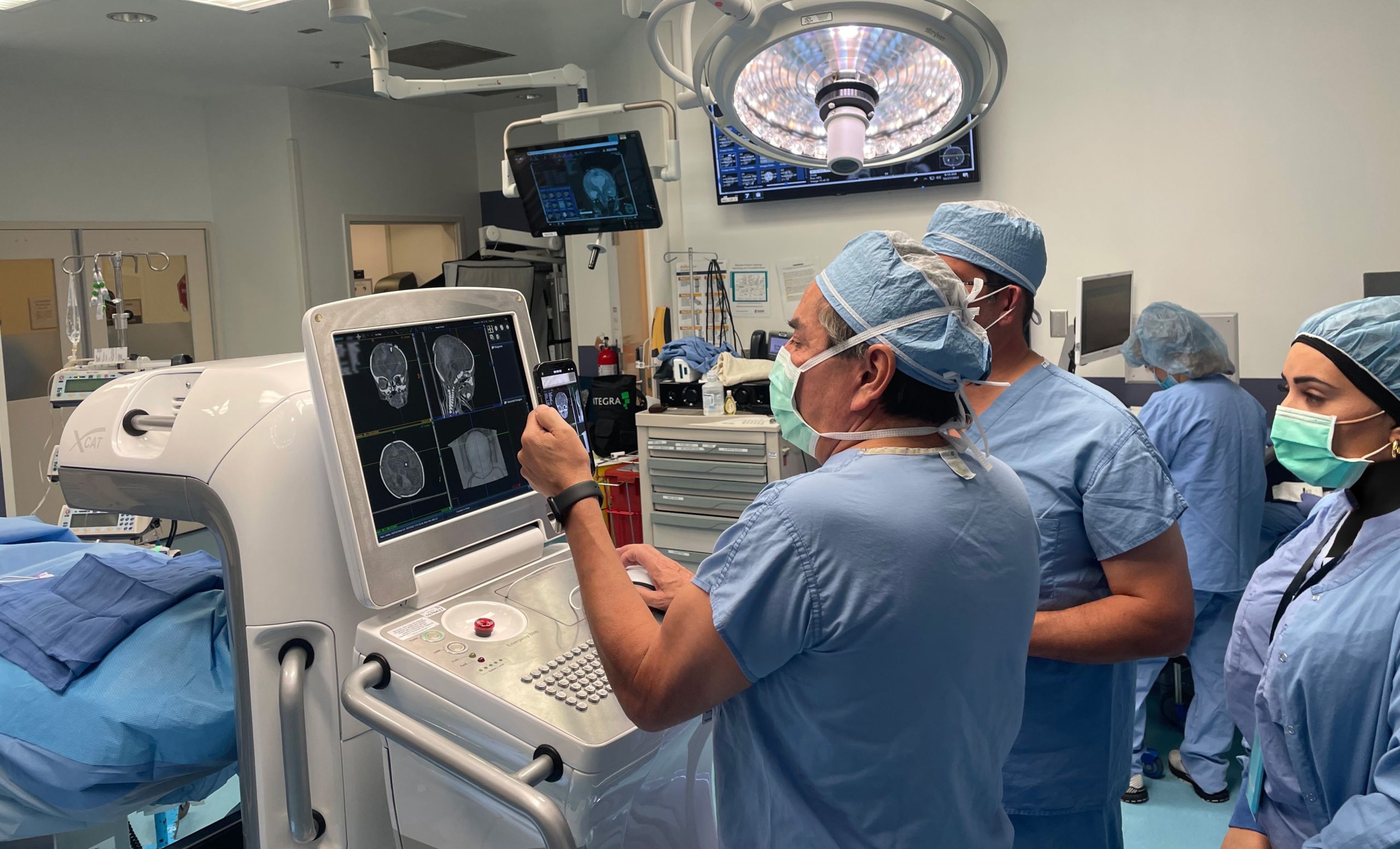 "We planned to use Xoran's xCAT IQ™ for intraoperative CT in pediatric neurosurgical cases to confirm shunt placement and verify surgical completeness in craniotomy. But then, with the xCAT's mobility and how quickly and easy it is to set-up, we decided to try it in the pediatric neuro intensive care unit, and I couldn't be more pleased. The scan was fast and the images gave me the exact clinical information I needed to assess prognosis and to plan further treatment. Transporting these tiny infants is something we avoid because it can be perilous, so having xCAT IQ to provide real-time updates right in the neo-natal ICU has proven invaluable. In the future, we would plan to use it for intercranial endoscopies as well as tumor resections."
— David F. Jimenez MD, FACS, Chair, Department of Neurosciences, Director, Pediatric Neurosurgery, El Paso Children's Hospital and Director, Neurosurgery Department, University Medical Center EL Paso, TX
The magic of true mobility
Specifically designed to fit seamlessly wherever you treat patients.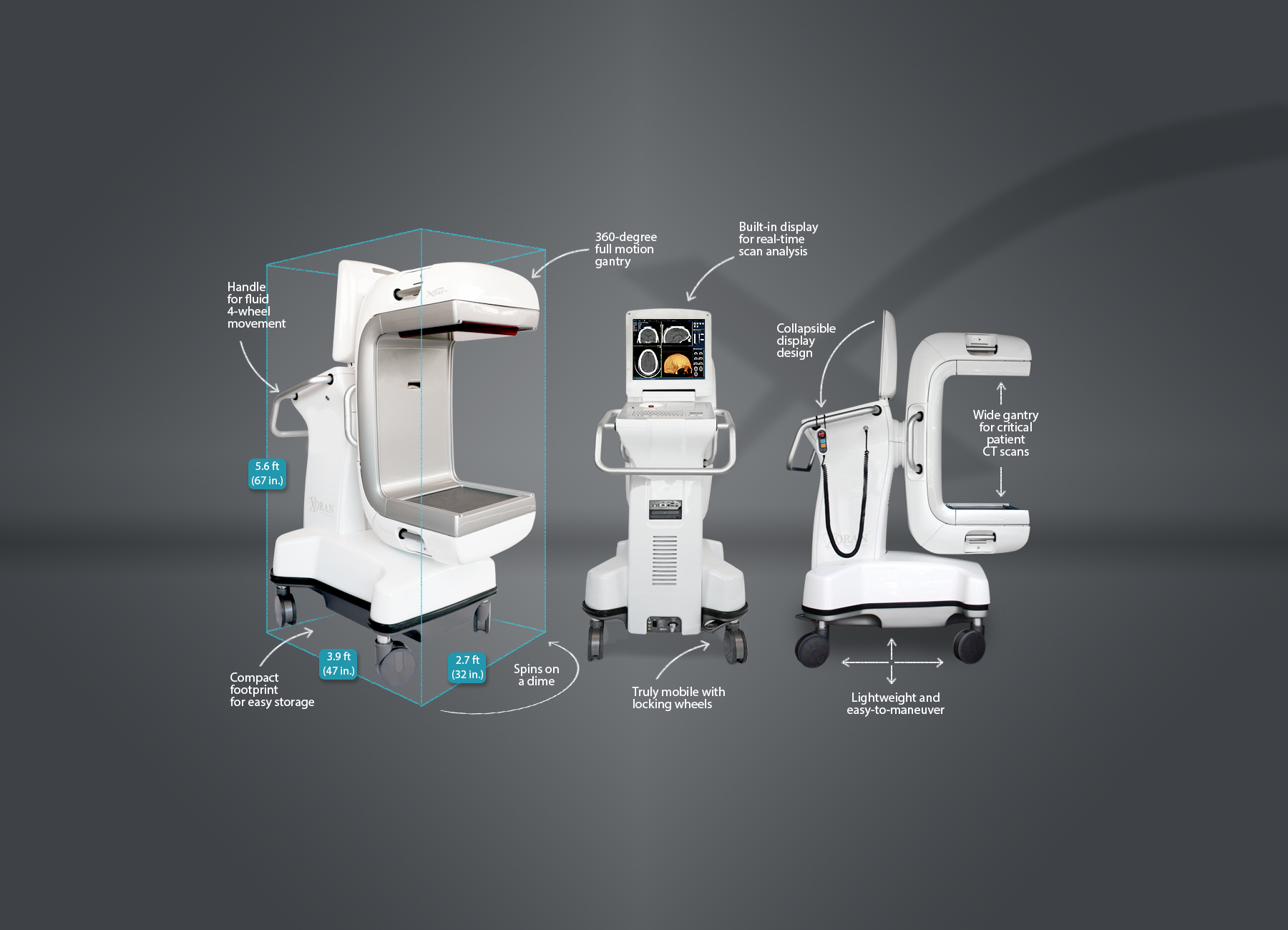 xCAT IQ provides high-definition 3D CT images in real-time. What's more, xCAT comes equipped with intuitive, easy-to-use software for viewing and reconstructing scan images.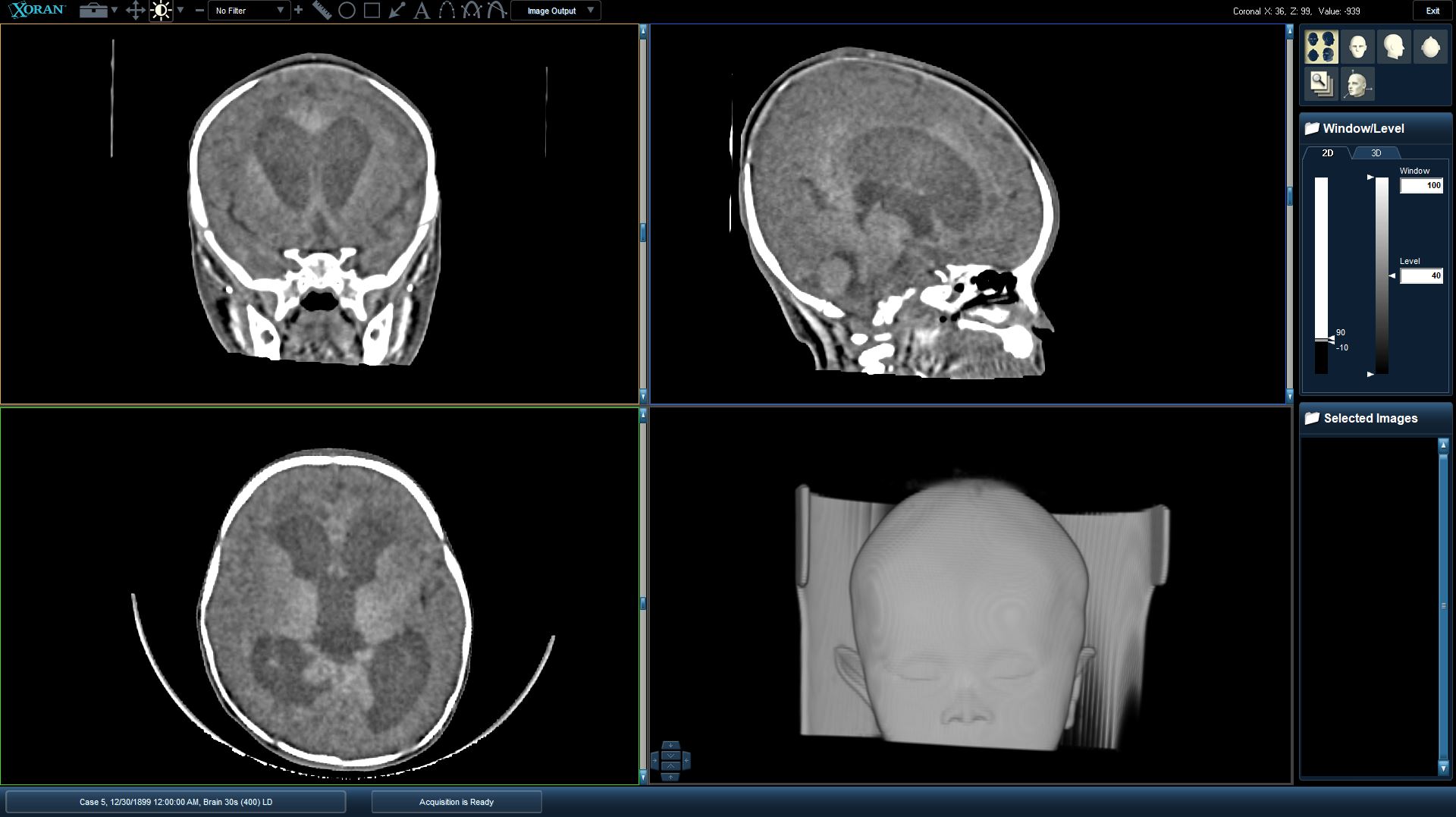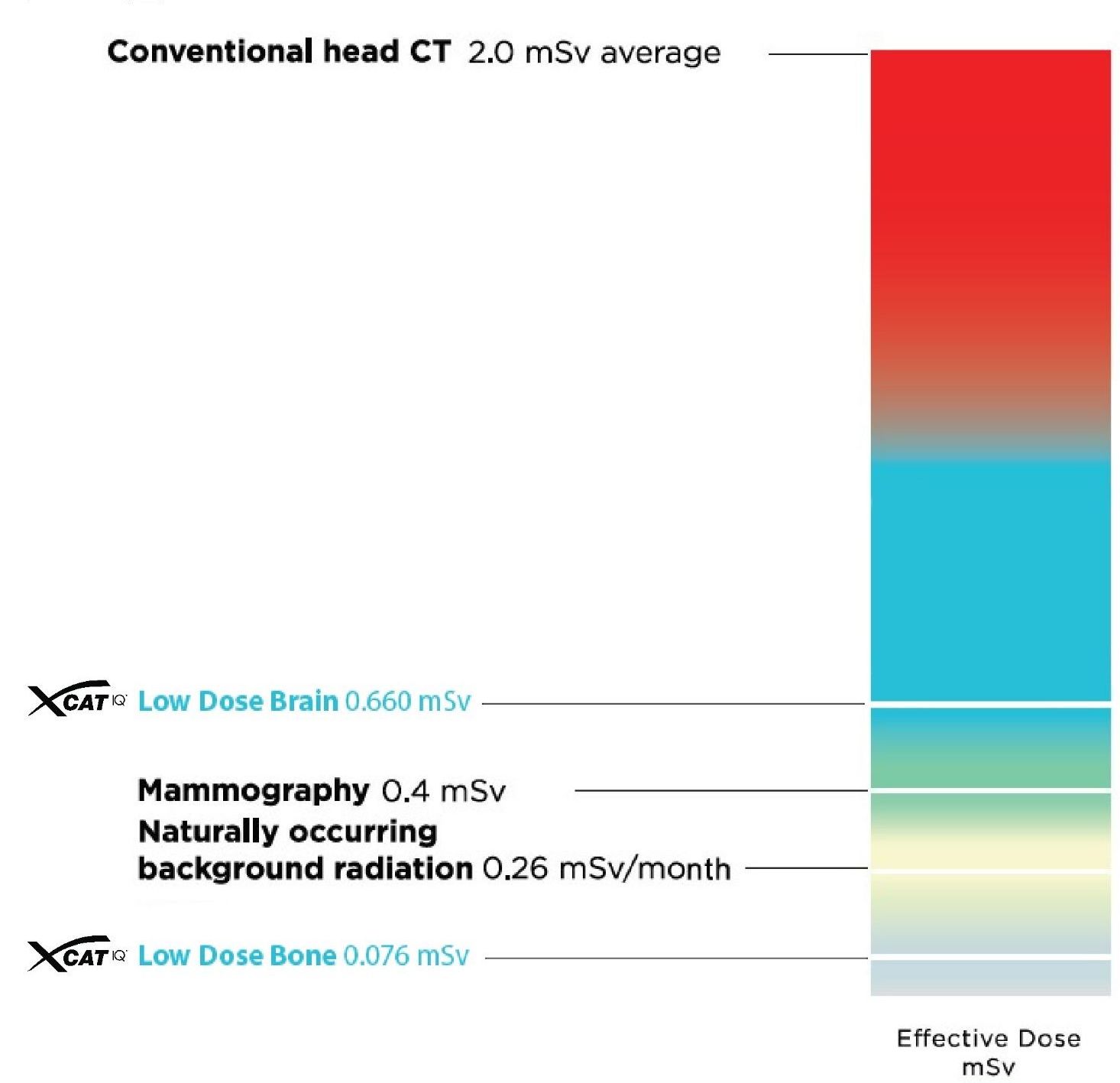 Lower radiation is better
While Computed Tomography (CT) scans are often necessary for diagnosis, all CT systems use X-rays, which expose patients to ionizing radiation. Xoran understands the importance of keeping radiation dose low. In designing its CT systems, Xoran follows the ALARA (As Low As Reasonably Achievable) principle, which means that Xoran minimizes radiation dose as much as possible without compromising image quality.
What can you do with xCAT IQ?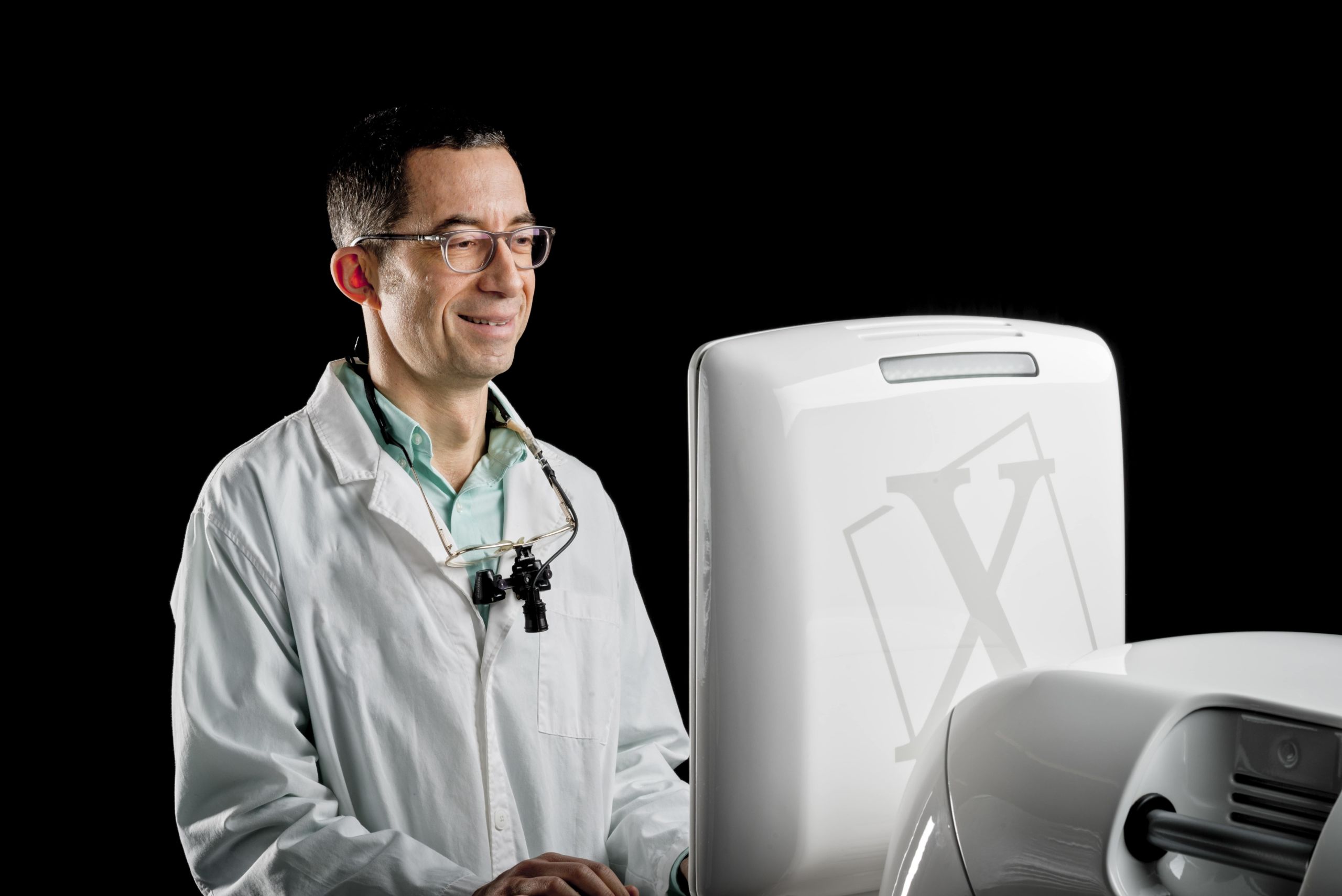 Fast, high-quality scans at the patient's point-of-care, including the OR, ICU, or wherever you need real-time CT. Schedule an on-site demo to see what you can do with xCAT, truly mobile, point-of-care CT.