PORTABLE. 
PRECISE. PRICELESS.
Imagine you could have a truly mobile head CT in your ICU that could be quickly and easily rolled up to your patient's bedside for a fast scan, giving you real time updates on your patient's condition.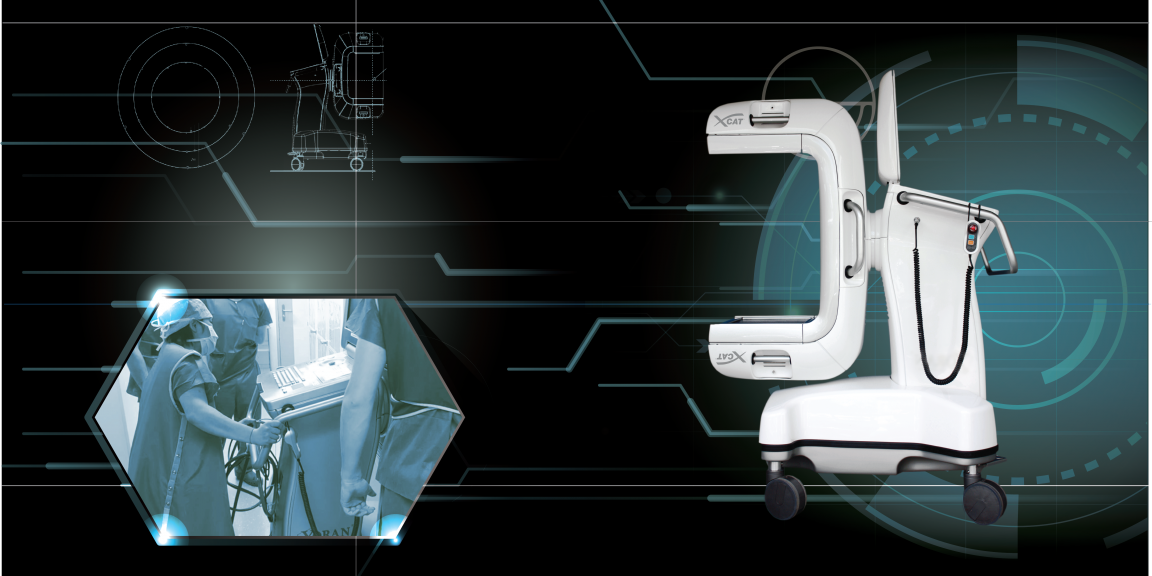 Intraoperative mobile CT
For successful surgical interventions…image-quality matters and a full-body CT won't fit in your OR
MOBILE
Compact – stores in OR for immediate access
4-wheel steering – easy to move into position
Self-shielded – safe operation from the console
PRECISE
Confirm – accuracy of implants, plates, and fracture reductions
Optimize – surgical procedure with real-time IGS updates
Visualize – with sub-millimeter spatial resolution
PRICELESS
Verify – completeness, get it right the first time
Link – seamless connection to PACS
Enable – adjustments to surgical plan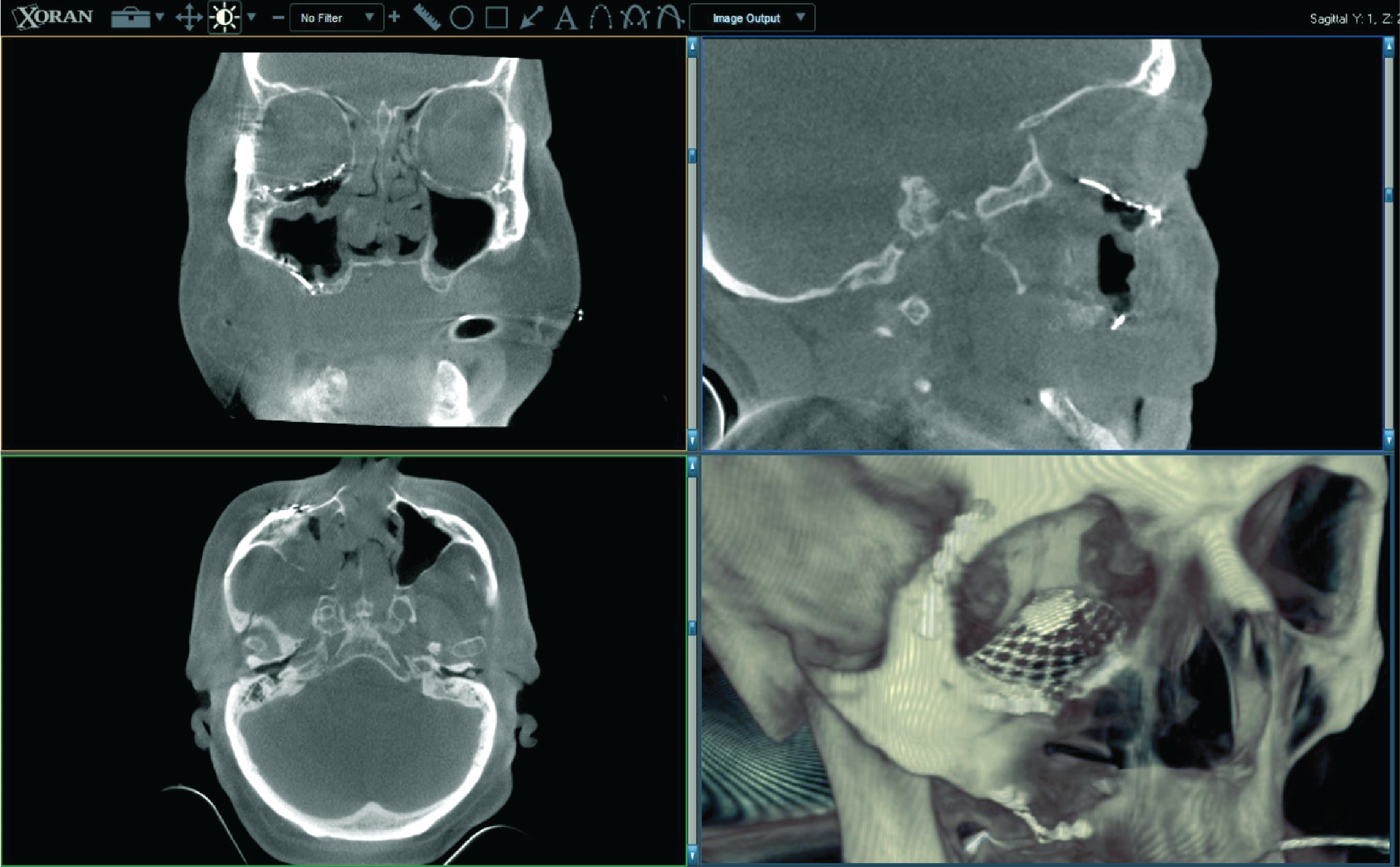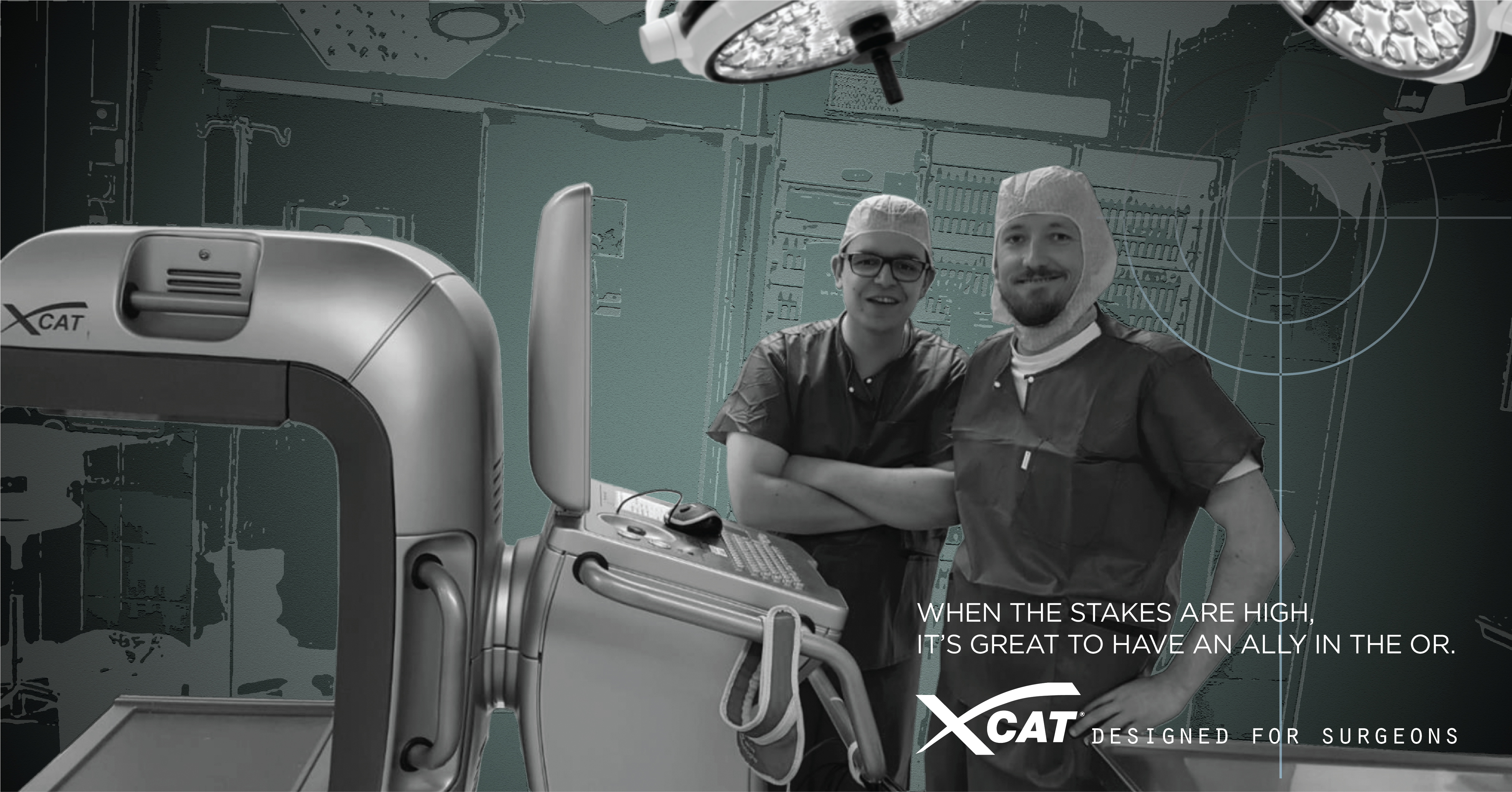 Your Wingman in the OR
For those moments when having a clear picture would make a difference—xCAT is designed to meet the specific needs of surgical specialists who require high-definition bone images.
Take Your Post-Op CT Where it Belongs — in the OR
Intraoperative CT has been documented to improve surgical outcomes in repairs of facial fractures and reconstructive procedures.
Non-Invasive High-Quality Visualization
Submillimeter resolution down to specification-shattering 70 microns and high geometrical accuracy
Eliminate discrepancies between the preoperative image and your surgical site, locate critical structures, and confirm your surgical plan. Quickly update surgical navigation
No more waiting for CT in complex cases
Perform immediate, intraoperative adjustments for fewer revisions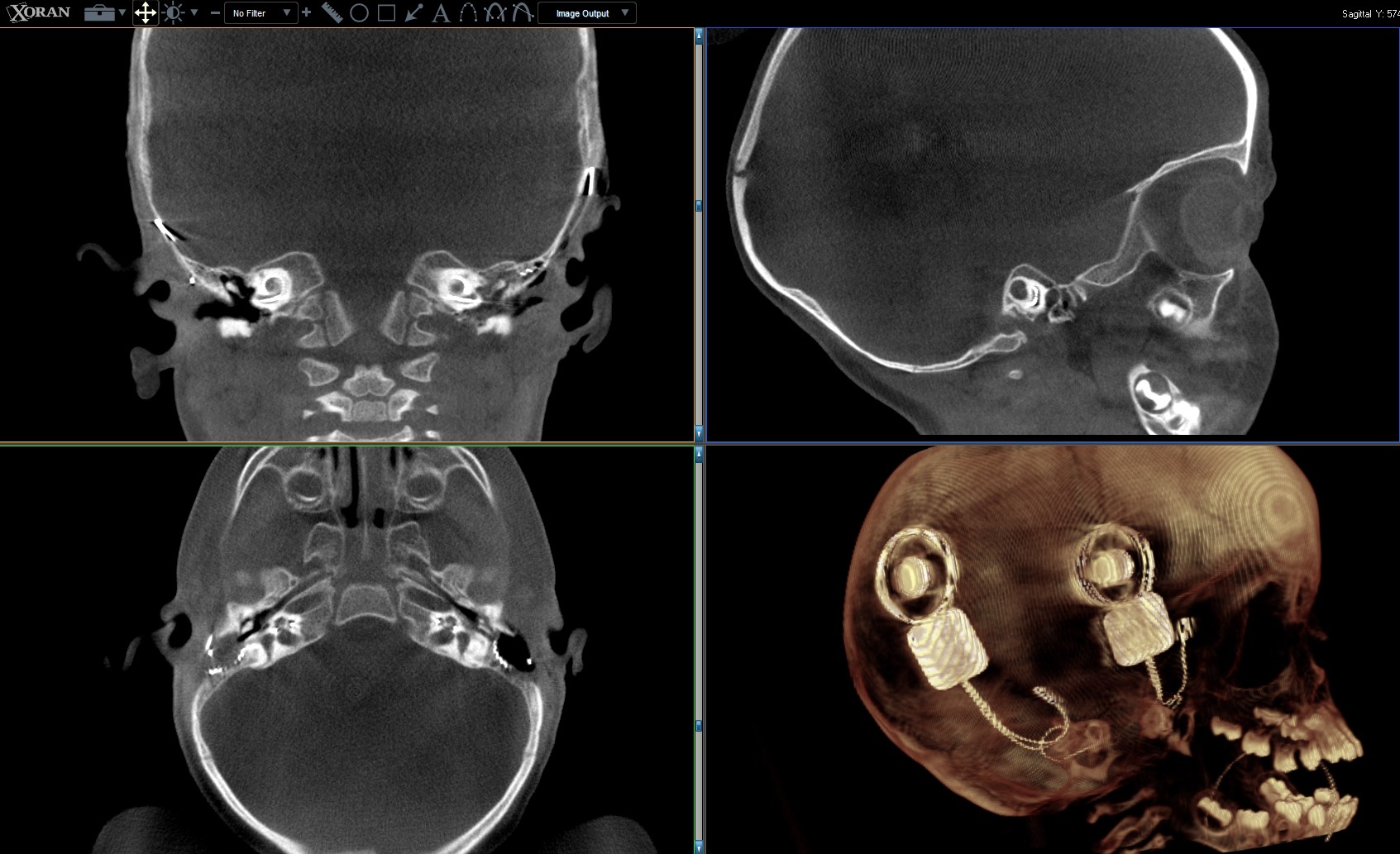 Designed for intraoperative surgery
Shorten procedure time—xCAT XL scans take less than one minute
Visualize your target intraoperatively— down to 70 microns with Zoom ROI tool
CBCT Radiation Dose ~1/5 of traditional CT
Robert F. Labadie, MD, PhD
Vanderbilt University
Department of Otolaryngology-Head and Neck Surgery
"Intraoperative CT provides surgeons with rapid post-insertion feedback which allows detection and correction of suboptimally placed EAs as well as refinement of surgical technique."
Robert F. Labadie, MD, PhD
Vanderbilt University
Department of Otolaryngology-Head and Neck Surgery
"We have shown preliminary data that intraoperative CT scanning has resulted, over time, in surgeons becoming better at achieving perimodiolar positioning which is known to be associated with better audiological outcomes."
TIP FOLD-OVER OF ELECTRODE ARRAY (EA) OCCURS
0.8% in straight EA 4.7% in precurved EA
INSERTION OF THE EA CAN LEAD TO SCALAR TRANSLOCATION
6.5% to 22% in straight EA
10% to 32% in precurved EA
ESTIMATED COST OF REVISION SURGERY
BREAKEVEN @ 10% REVISION RATE
WHAT COULD YOU DO WITH xCAT?
xCAT—Low Dose Large Bore

True 3-D Volume CT Exams

Easy-To-Maneuver Mobile Imaging
We pride ourselves in delivering world-class customer service.