XORAN TV FOR THE ENT & ALLERGY PRACTICE


Xoran
TV

delivers customizable viewing for ENT and Allergy practices

With XoranTV, your patients can enjoy a peaceful on-screen experience, removing the negative images and news common in regular television programming.

You control the content and messages displayed, whether it is important information or advertising for your practice.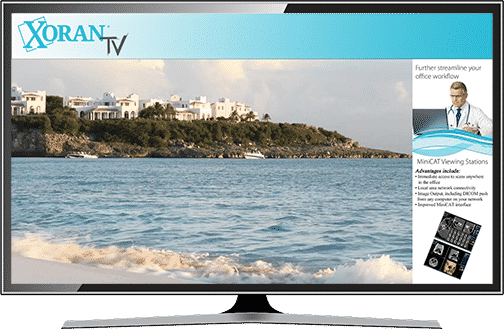 Sign up today
XoranTV private television—customized specifically for your ENT and Allergy office. Sign up to get XoranTV today.