This is the Year to Integrate VetCAT into Your Clinic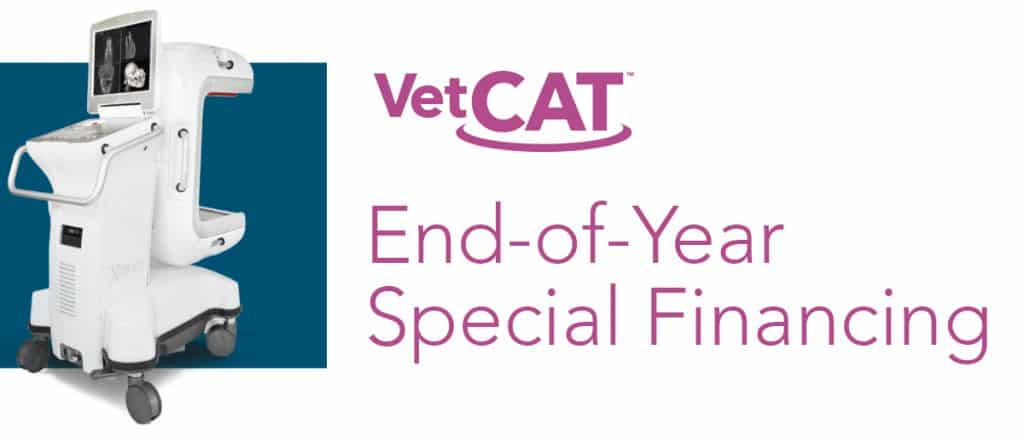 Low Payment Terms for the First 6 Months*
Consider the benefits of a compact, mobile, cone beam CT scanner to improve your clinical workflow and take advantage of these offers from Xoran. From now until the end of the year, you can finance a VetCAT with low monthly payments for the first 6 months.
ALL applications MUST be received by 12/31/2020 and transactions must fund prior to January 15th, 2021.
*Special conditions may apply.
Taking ownership of a VetCAT has never been easier:
Covid-19 Payment Deferment Program
By financing your equipment purchase through Xoran's banking partners, you can take advantage of a special financing option:
– Nominal $25/month payment for the first 6 months
– $500/month for months 7-12
Simply put, you can acquire this technology for only $3,150.00 in the first year of ownership while taking advantage of amazing tax deduction allowance available to you via Section 179.

Don't Forget Section 179 Tax Savings
As an added incentive to invest in new equipment for your clinic, take advantage of huge tax savings under Section 179 by purchasing a VetCAT and putting it into service by December 31st, 2020. Purchases made through the end of the year could qualify for deductions up to the full purchase price.
According to IRS Tax Section 179, you are encouraged to invest in your veterinary clinic by financing or purchasing new or used business equipment before the end of 2020. In doing so, you will be allowed to deduct the cost of the equipment up to $1,040,000 from gross income.
Call a VetCAT Sales Representative at (800) 70-XORAN to order your VetCAT today or email us at VetCAT@xorantech.com.