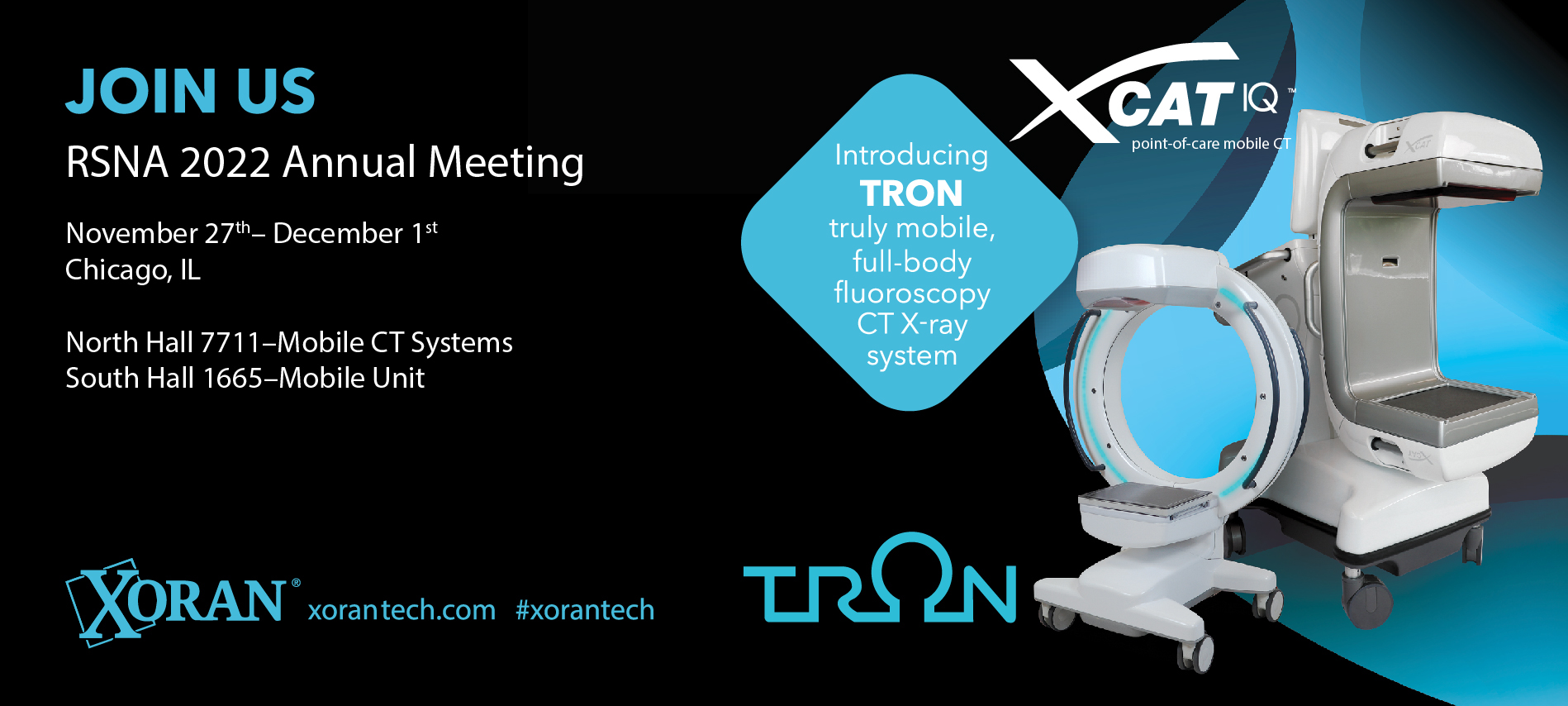 Join us us at RSNA and discover how Xoran continues to revolutionize CT scanning. Visit us in the North Hall Booth #7711 to experience TRON™, Xoran's new, truly mobile, full-body, fluoroscopy CT and xCAT IQ™, truly mobile CT designed for the OR and the ICU.
Visit Xoran in the South Hall Booth #1665 where we are showcasing Xoran's Vehicle-Based CT solution. Stop by and take a tour of TRON in a Farber Vehicle.
We look forward to connecting with you in Chicago, IL, November 27-December 1, 2022. Contact us to set up a meeting!