It's Better Hearing and Speech Month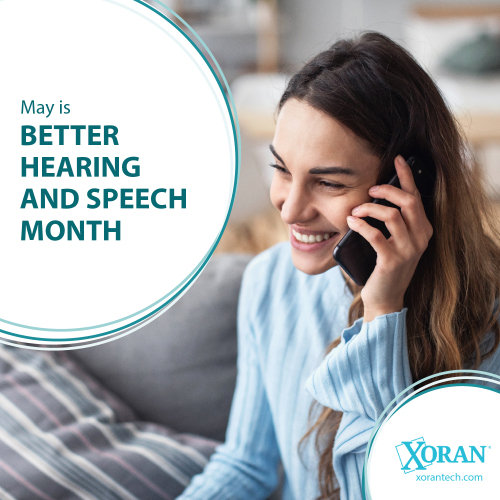 Better hearing and speech month promotes understanding and awareness surrounding communication disorders.
xCAT—Xoran's intraoperative, mobile, cone-beam computed tomography—was used in a minimally invasive robotically assisted cochlear implant surgery.
In this scientific article, Evaluation of a Less Invasive Cochlear Implant Surgery in OPA1 Mutations Provoking Deafblindness, a less-invasive cochlear implant surgery is evaluated to prevent deafblindness from occurring in a patient.
"CI is a remedy for deafness, but requires revision surgery every 20 to 25 years, and thus placement should be minimally invasive. Furthermore, failed reimplantation surgery will have more impact on a deafblind person. In this context, we assessed the safety of minimally invasive robotically assisted cochlear implant surgery (RACIS) for the first time in a deafblind patient."
"This article describes, for the first time, that RACIS appears to be a safe and beneficial intervention to increase hearing and communication skills in cases of deafblindness due to OPA1 mutations." 
xCAT truly mobile CT
Since 2001 Xoran has worked with ENT physicians to make CT imaging more accessible. Learn more about how xCAT may aid cochlear implantation.