Visit Xoran Booth #313 at COSM

Connect with Xoran at COSM and discover why the MiniCAT point-of-care CT has been the preferred imaging solution for ENT practices for 20 years. Ask us about xCAT IQ—Xoran's truly mobile CT for real-time intraoperative imaging. We look forward to meeting you in Dallas, Texas. Xoran is proud to be a Silver Sponsor of COSM 2022.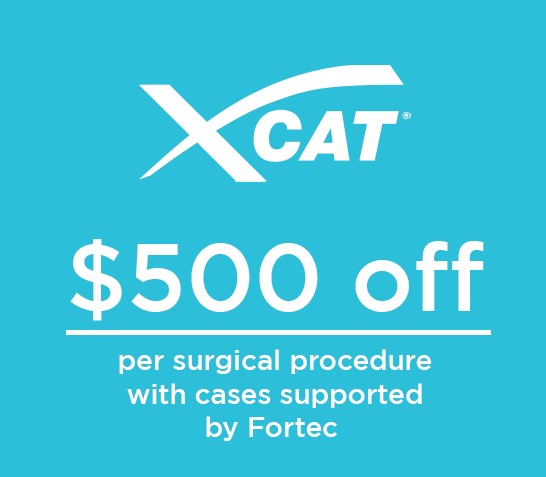 We are offering a special promotion for COSM 2022! Receive $500 OFF per surgical procedure with cases supported by Fortec Medical, the best in mobile surgical technology. Schedule the xCAT for your surgical procedure and discover the benefits of Xoran's truly mobile CT scanner designed for the OR and the ICU.
This discount is only applicable in the state of Indiana, Illinois, and Wisconsin. Offer expires on June 15, 2022.