Xoran and Fluidda Present Airway Imaging at AAO-HNSF
Join us for an educational presentation in Xoran's booth at AAO-HNSF. Together, with our expert guest speakers from Fluidda, an innovator in dynamic airway image analysis, we will present and discuss low dose airway imaging with advanced computational analysis.
MONDAY, OCTOBER 2
10:20 AM–10:45 AM
2:50 PM–3:15 PM
SPEAKERS:
Russell Jahnke, Xoran Technologies
Wilfried De Backer, MD, Fluidda
Jan De Backer, PhD, Fluidda
Don't miss this opportunity to stay at the forefront of innovative healthcare solutions!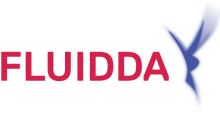 This educational session will be held in partnership with Fluidda in Xoran's Booth #1212 during break times on Monday, October 2 at the AAO-HNSF conference.