xCAT and TRON being used in CNS Annual Meeting Course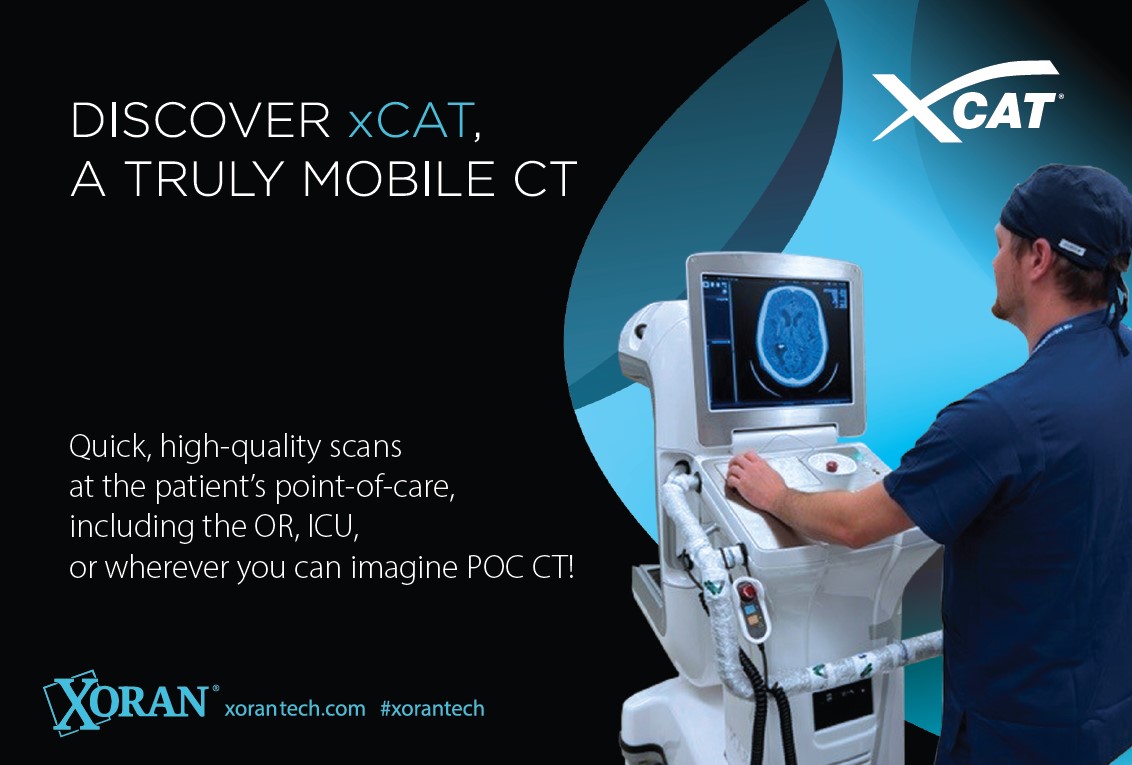 We invite you to join us as we introduce TRON™—Xoran's new full-body, fluoroscopy CT.
Xoran's truly mobile CT systems, xCAT and TRON will be utilized for the CNS Annual Meeting Course, Trigeminal Neuralgia – Latest Trends in Management. Experts in pain, functional, and vascular neurosurgery will discuss their evidence-based approaches to the management of trigeminal neuralgia and other face pain. Emerging therapies and the neurobiologic principles underlying these approaches will be emphasized.
If you're attending CNS, be sure to join us for this valuable cadaver symposium on Sunday, October 9, 12:45 PM-4:15 PM.
Visit us at these upcoming tradeshows to learn how we're revolutionizing point-of-care CT.
Congress of Neurological Surgeons 
San Francisco, CA | October 7-11
Xoran's Booth #431
NCS 37th Annual Meeting
Neurocritical Care Society 20th Annual Meeting  | San Antonio, TX | October 18-21
Xoran's Booth #101
Are you not able to connect with us at these events? 
Contact us to learn more about TRON or to schedule a one-day, on-site demo!