Connect with Xoran Veterinary in Booth #4329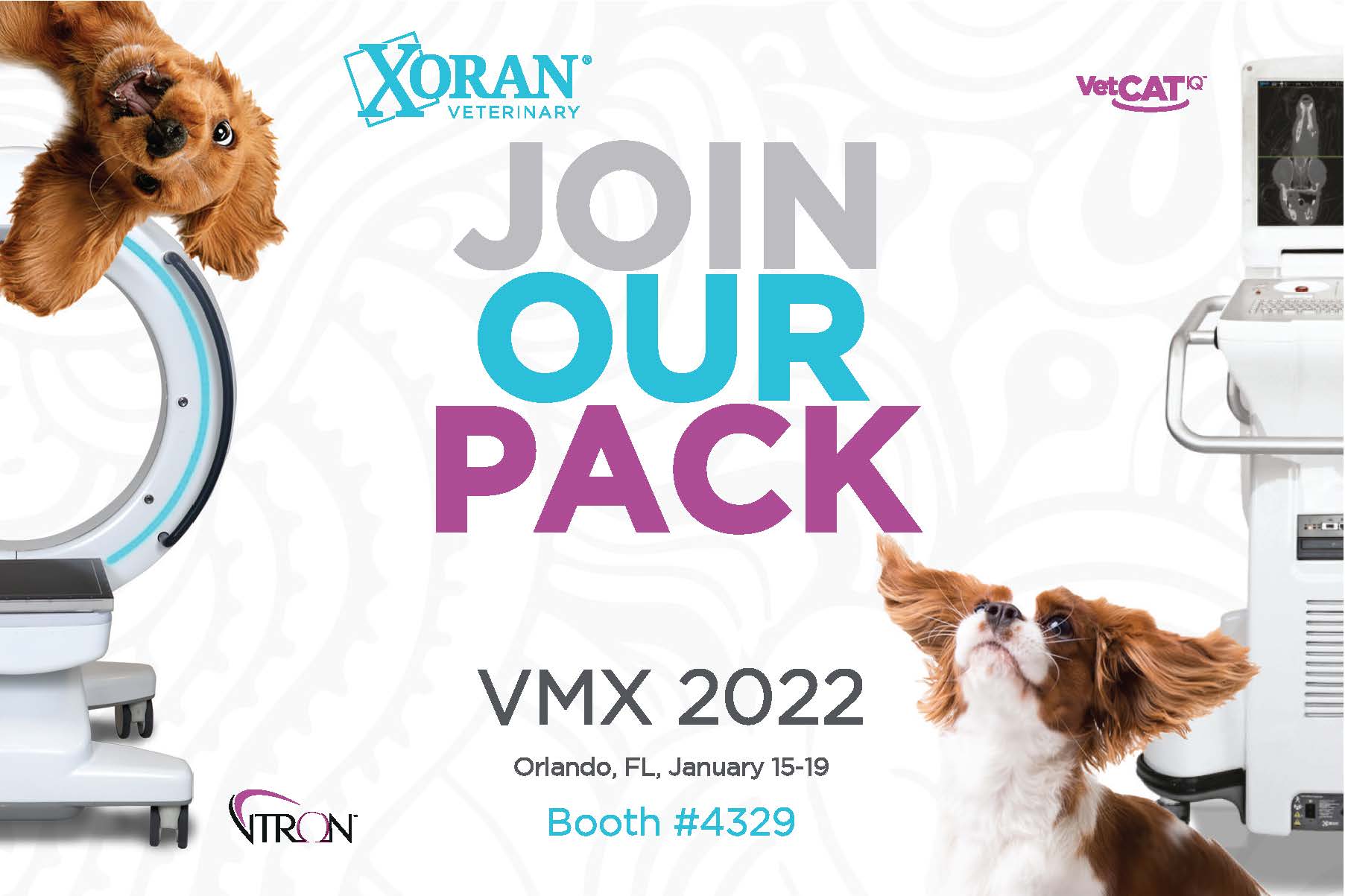 We look forward to connecting with you at VMX 2022! Be the first to check out revolutionary products that will enhance your veterinary practice! Visit Xoran Veterinary in Booth #4329 at VMX 2022.
Xoran's newest 3D CT imaging solution—vTRON™ has been selected by the NAVC committee of industry veterinarians and veterinary technicians to be featured in the New Product Gallery at VMX 2022. Xoran will also be featuring the VetCAT IQ, a compact, truly mobile 3D cone beam computed tomography (CBCT) system that brings imaging directly to the patient.
Visit us and take a closer look at Xoran's revolutionary veterinary imaging solutions and speak with product experts to learn how 3D CT will enhance veterinary healthcare.