Educate Clients on the Value of 3D CT for their Pets!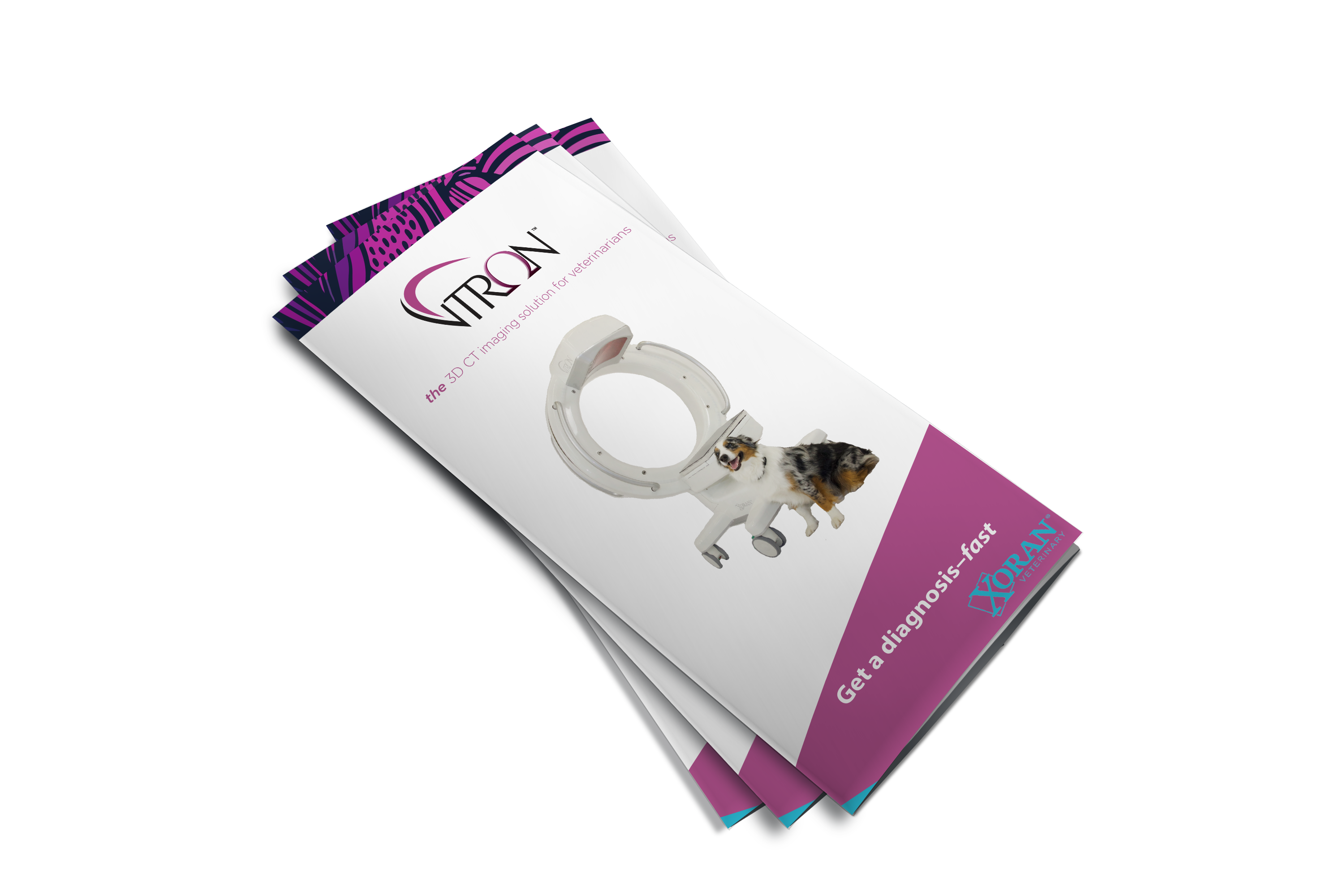 Empower pet owners to make informed decisions regarding their pet's veterinary care. New from Xoran, we now offer brochures that demonstrate the benefits of veterinary CT imaging in diagnosing and treating companion animals. Purchase a set for your office and share with those clients who want to learn more about Xoran's 3D CT systems, VetCAT and vTRON.
FREE SHIPPING!
Receive free shipping on your purchase of new veterinary print materials through January 31, 2023.