Take Advantage of Xoran's Spring Financing Special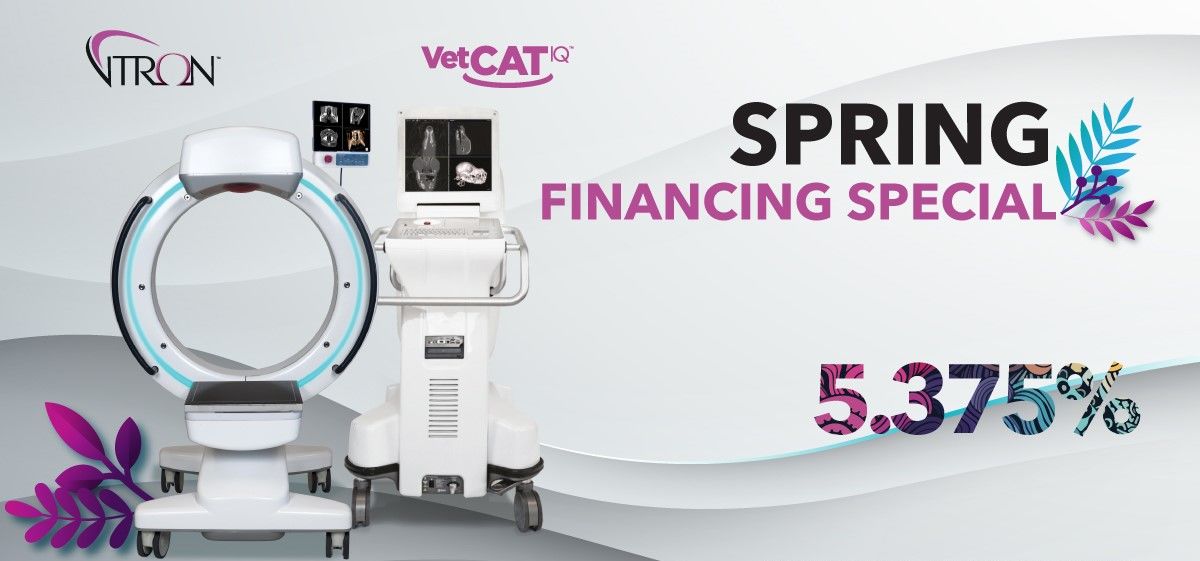 Now is the perfect time to add a truly mobile 3D CT to your veterinary practice. Xoran is offering a financing promotion through the month of June.
With advanced CT imaging, you can apply your expertise to handle more complex pathology and expand your treatment capabilities. See the difference that 3D imaging can have on your ability to diagnose and treat with confidence.
Lock in your rate today! Contact us for details and take advantage of this special offer.*
*pending credit approval, offer ends 6/30/2022.
5 Features to Consider Before Purchasing a Veterinary 3D CT
Workflow: Xoran's truly mobile CT streamlines your workflow by enabling you to diagnose your patients during exams, avoiding delays caused by outsourcing CT. Fast and easy-to-use, VetCAT and vTRON rolls directly to your patient for CT scans on demand. Scans take 20 seconds and images are available for immediate review.
Image quality: 3D imaging allows you to see the entirety of your patient's anatomy from all angles exposing pathologies that may be hidden in standard 2D X-rays. Xoran's imaging technology delivers industry best, ultra-high resolution CT scans at 70 microns.
Fit & Functionality: With its compact size and zero-turn capability, VetCAT and vTRON clears standard doorways, accommodates tight spaces, and is easy to access when you need it and store away when you don't.
View Scans Anywhere: XoranConnect gives you remote access to your CT scans via secure cloud storage and backup —which also supports remote teleradiology service and evaluation.
Certified Service & Training: VetCAT and vTRON are intuitive, user-friendly, and easy-to-use. Xoran provides thorough training on your new CT system which comes equipped with first class, personalized customer service.