vTRON Imaging is the Future of Diagnostic Animal Care  
Partridge Animal Hospital chose Xoran's vTRON™ CT as the imaging solution for their veterinary clinic.
"Working with Xoran Technologies on implementing 3D CT imaging within our hospital was such a positive experience—from the white glove delivery, to training and scanning, the Xoran team made sure our pets were well taken care of and that our staff felt very comfortable with performing scans. Indeed, CT imaging is the future of diagnostic animal care, and Xoran's vTRON mobile CT device is perfectly suited for the veterinary clinic!" 

— David Landers, DVM, Partridge Animal Hospital
WHITE GLOVE SERVICE
Every Xoran CT purchase comes with white glove customer service and training from our team of experts. Our four-legged friend at Partridge Animal Hospital oversaw the install of the vTRON and was very attentive during the training.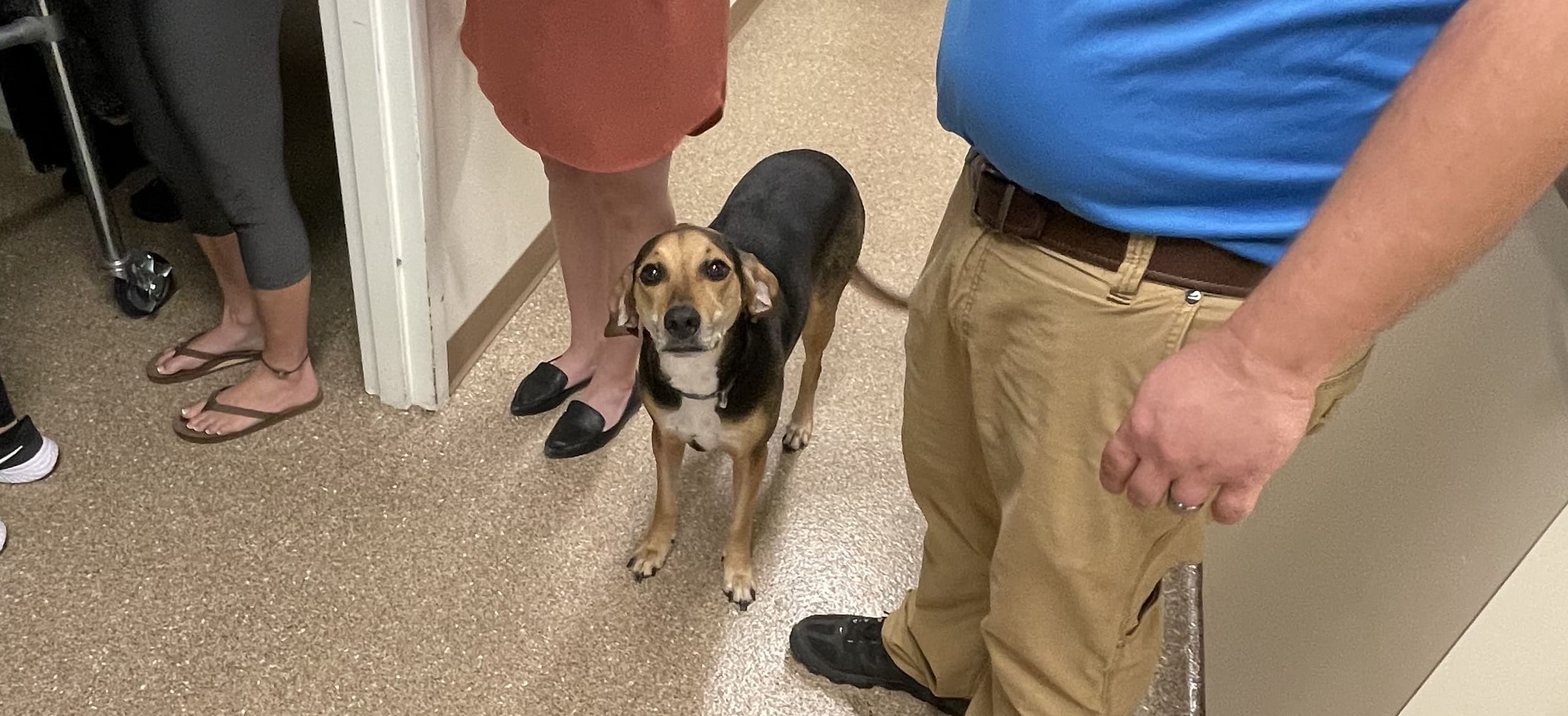 POINT-OF-CARE CT
Before undergoing surgery, Maggie had a fast, painless, low-dose vTRON scan. By choosing to implement Xoran's truly mobile vTRON at the Cedar Animal Hospital, the clinicians are showing their clients just how important 3D CT imaging is to the diagnosis and treatment of their patients!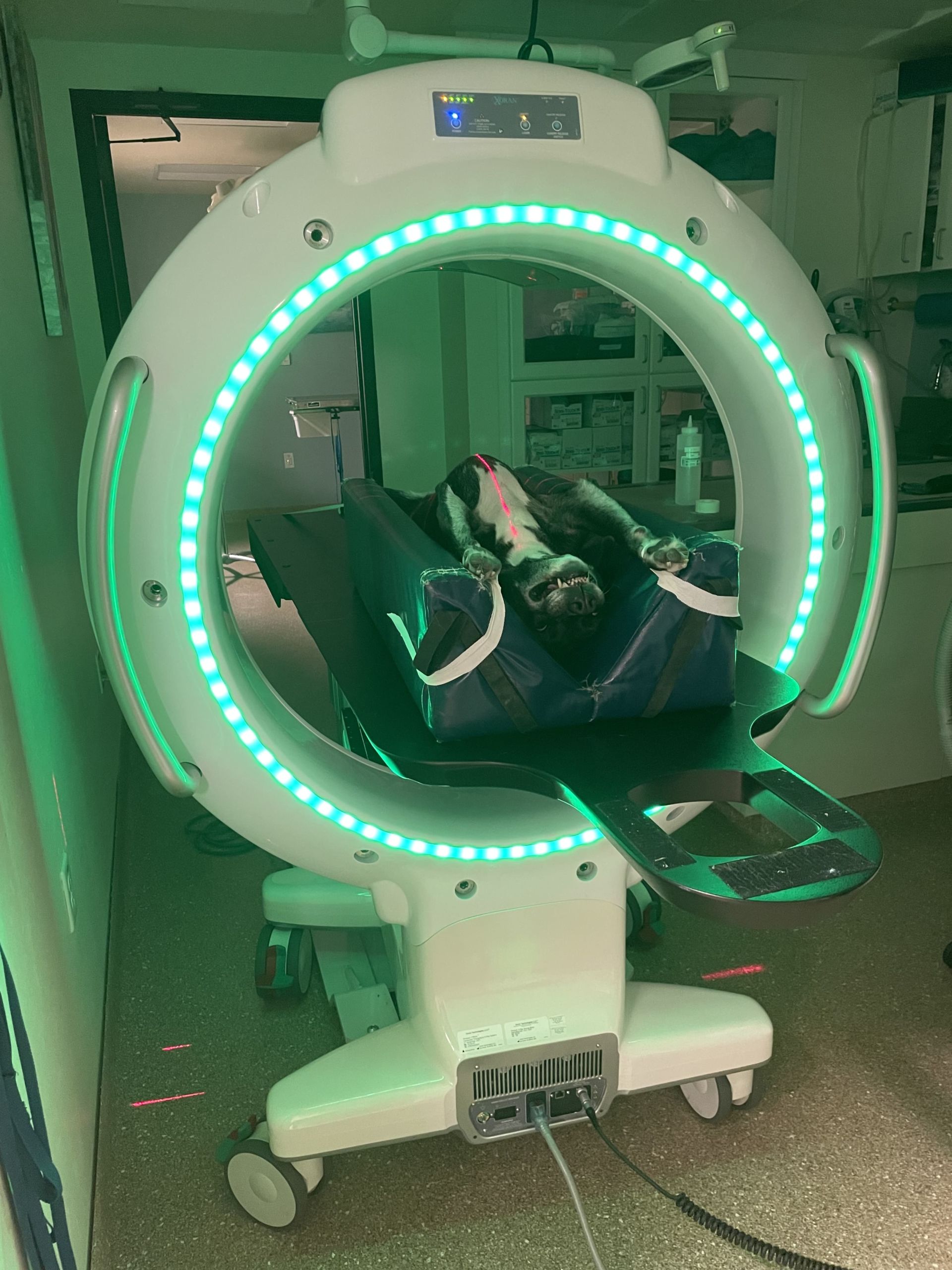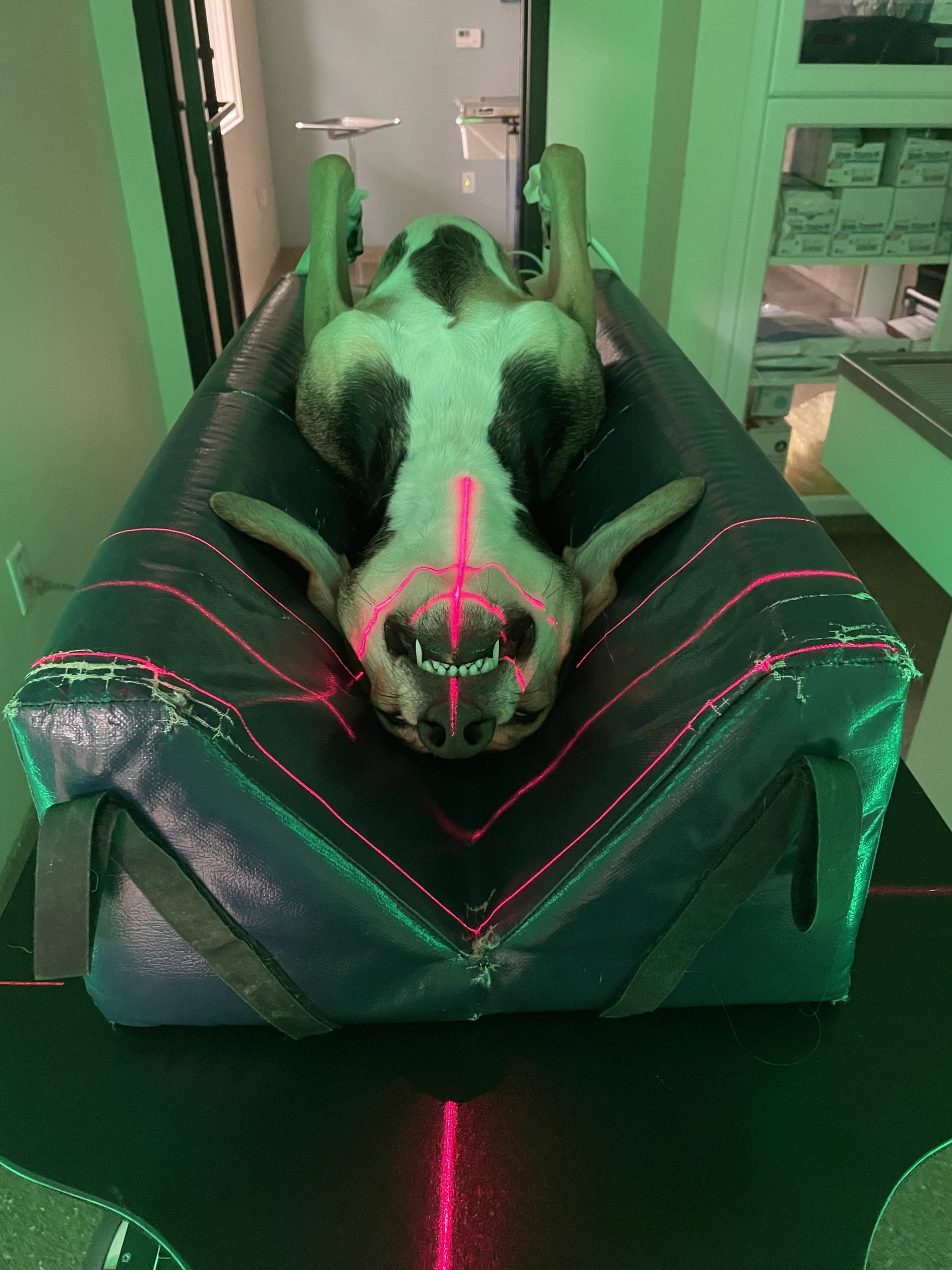 PATIENT POSITIONING
vTRON is equipped with laser lights to help ensure patient positioning is accurate.
REAL-TIME REVIEW
The total scan time takes less than a minute and  images are available immediately to review.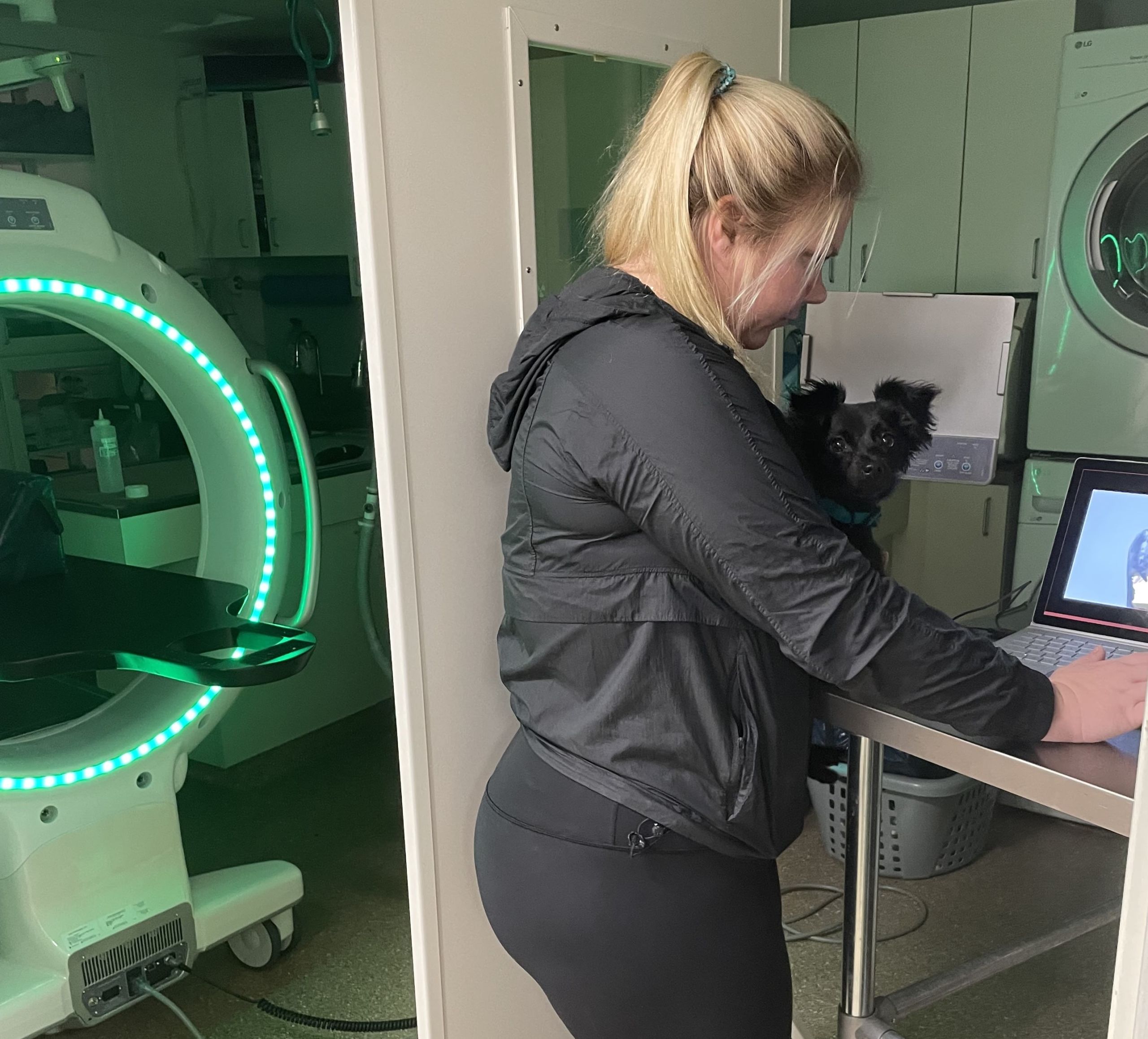 Curious how Xoran's point-of-care CT can support your veterinary clinic? Check out vTRON to learn more!