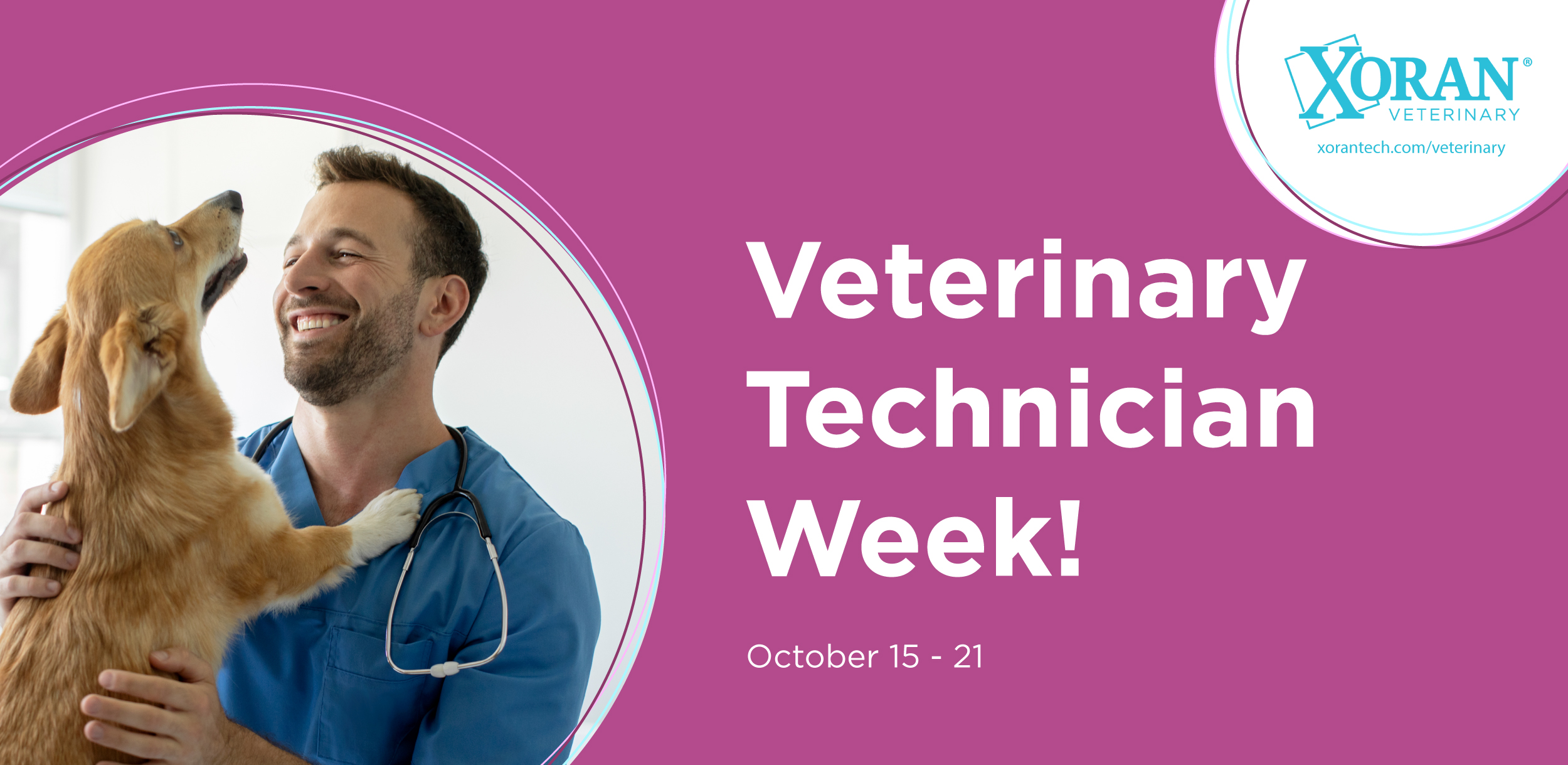 As we celebrate Veterinary Technician Week, we honor your commitment to compassionate, high-quality veterinary care and your dedication to the well-being of our furry friends. Your expertise plays a crucial role in the success of veterinary practices, and we believe you deserve the best tools to support your invaluable contributions.
Elevate Patient Care With Compact CT Solutions 
Xoran's 3D CT imaging solutions are compact, portable devices designed for use in veterinary clinics of all sizes. Veterinary Technicians understand the importance of precision and efficiency in diagnostics, and our advanced imaging solutions can enhance your capabilities and redefine diagnostic potential.
Why Choose Xoran's 3D Imaging?
Enhanced Collaboration: Xoran's imaging technology promotes effective communication and collaboration among the veterinary team. Share detailed images with ease, fostering a collaborative approach to patient care.
Unparalleled Precision: Xoran's 3D imaging delivers detailed and comprehensive insights into anatomical structures, allowing for more accurate diagnoses and targeted treatment plans.
Tailored Training and Support: We understand the importance of ongoing learning, and that's why we offer comprehensive training and support to ensure you're fully equipped to utilize our technology to its fullest potential.
Join us in celebrating Veterinary Technicians and take a step toward the future of veterinary diagnostics!