Xoran Technologies' latest in-office, CBCT scanner is the MiniCAT 2020—a small, economical, low-dose, streamlined, medical device specialized to assist ENT and Allergy physicians in diagnosing sinus disease. 
In designing MiniCAT 2020, Xoran relied on feedback from its physician customers to develop a low-cost sinus CT system with the optional benefit of Xoran Service, which includes a Comprehensive Service Plan for the life of the system.
At 20 cm x 14 cm, the MiniCAT 2020 field-of-view is a revolution. Don't fall for competitor's statements about FOV, Xoran has your back—we know ENT and Allergy. Xoran's FOV is 41% larger than the competitor's claims of "Largest FOV."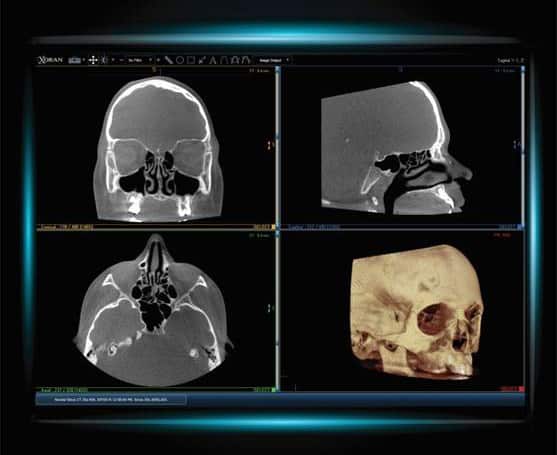 Scan times range from 10-30 seconds and include protocols for pediatric patients. A high resolution, digitally versatile CT image is then immediately available on the computer monitor. ​
The scanner creates CT slices as thin as 0.2 mm, with instant views of hundreds of image planes. This isotropic resolution and full range of data provides physicians the information they need to diagnose and treat patients.

Misha Rakic
Xoran Technologies LLC
CEO 
"We found that ENT and Allergy practices were demanding a lower-cost CT solution for their offices. Having diagnostic CT at each and every place a physician sees patients allows for faster diagnosis and increased patient compliance. In response, Xoran created the MiniCAT 2020, a sinus-optimized CBCT that is an affordable solution for our customers and has a larger field of view."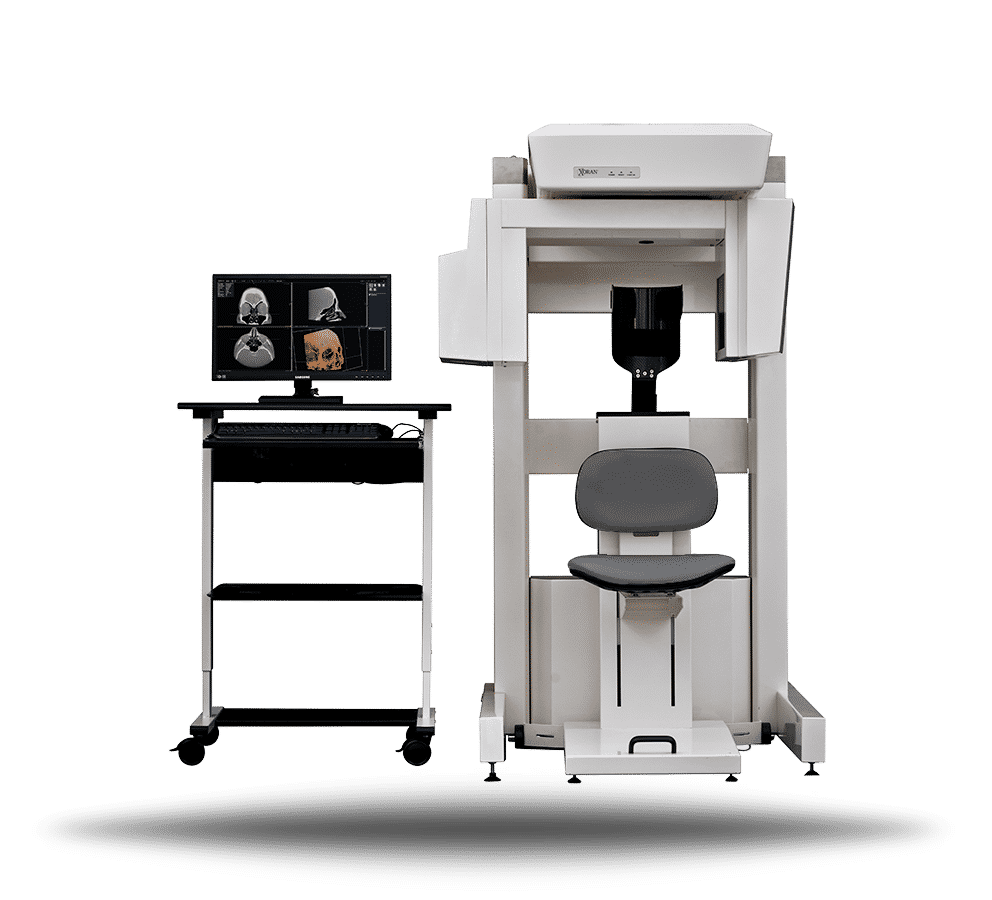 ACCREDITATION SUPPORT
With over 250 IAC CT accredited MiniCAT practices in ENT and Allergy, Xoran has developed a seamless accreditation program supported by the industry's leading experts.
Nearly 75% of all IAC Accredited facilities under the Sinus and Temporal Bone application are Xoran MiniCAT customers.
We offer several events and services to our MiniCAT customers to facilitate the completion of the IAC CT accreditation application.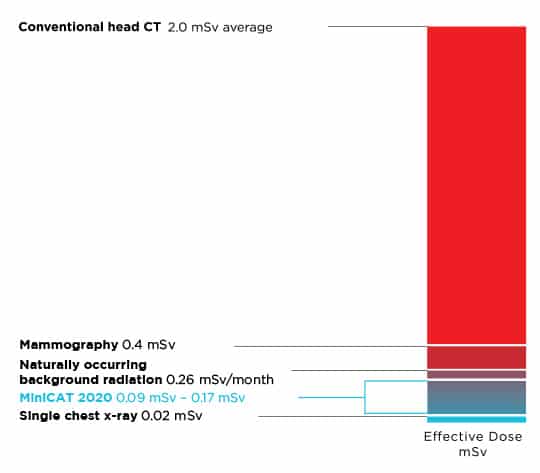 Lower radiation is better
While Computed Tomography (CT) scans are often necessary for diagnosis, all CT systems use X-rays, which expose patients to ionizing radiation. Xoran understands the importance of keeping radiation dose low. In designing its CT systems, Xoran follows the ALARA (As Low As Reasonably Achievable) principle, which means that Xoran minimizes radiation dose as much as possible without compromising image quality.
Sources at xorantech.com/RadiationDose
IMPROVE YOUR
PATIENT CARE
WORKFLOW
WITH POINT-OF-CARE CT AND TELEMEDICINE
Implementing MiniCAT into your practice can save patients 1-2 office visits and weeks of waiting. Stop referring patients out of your office.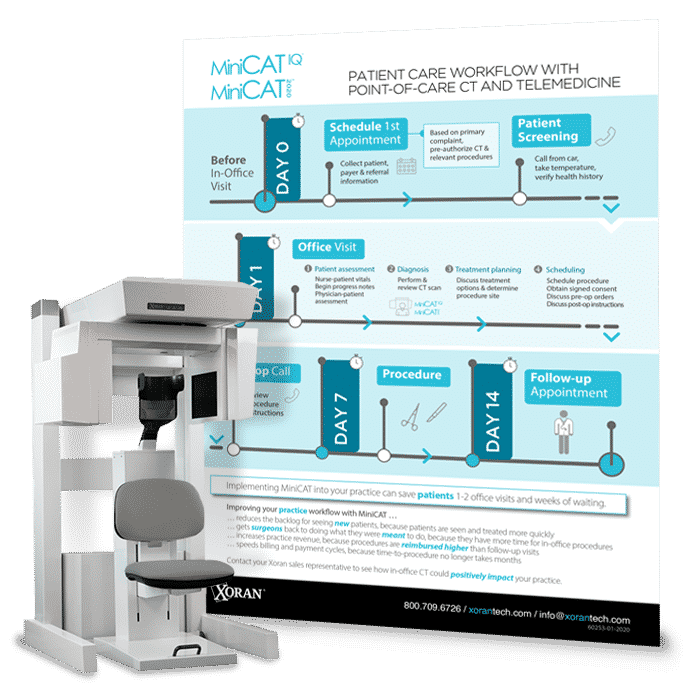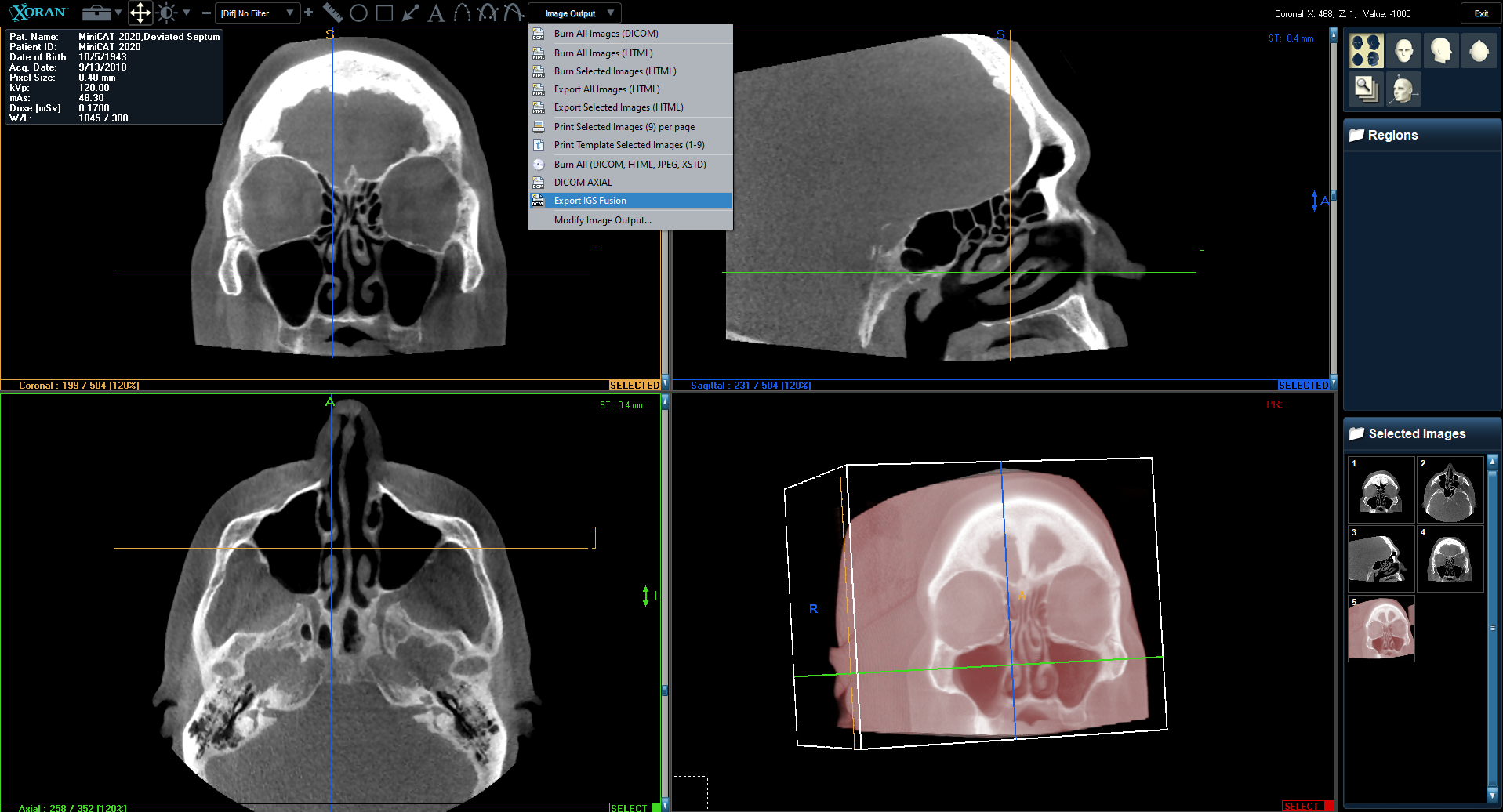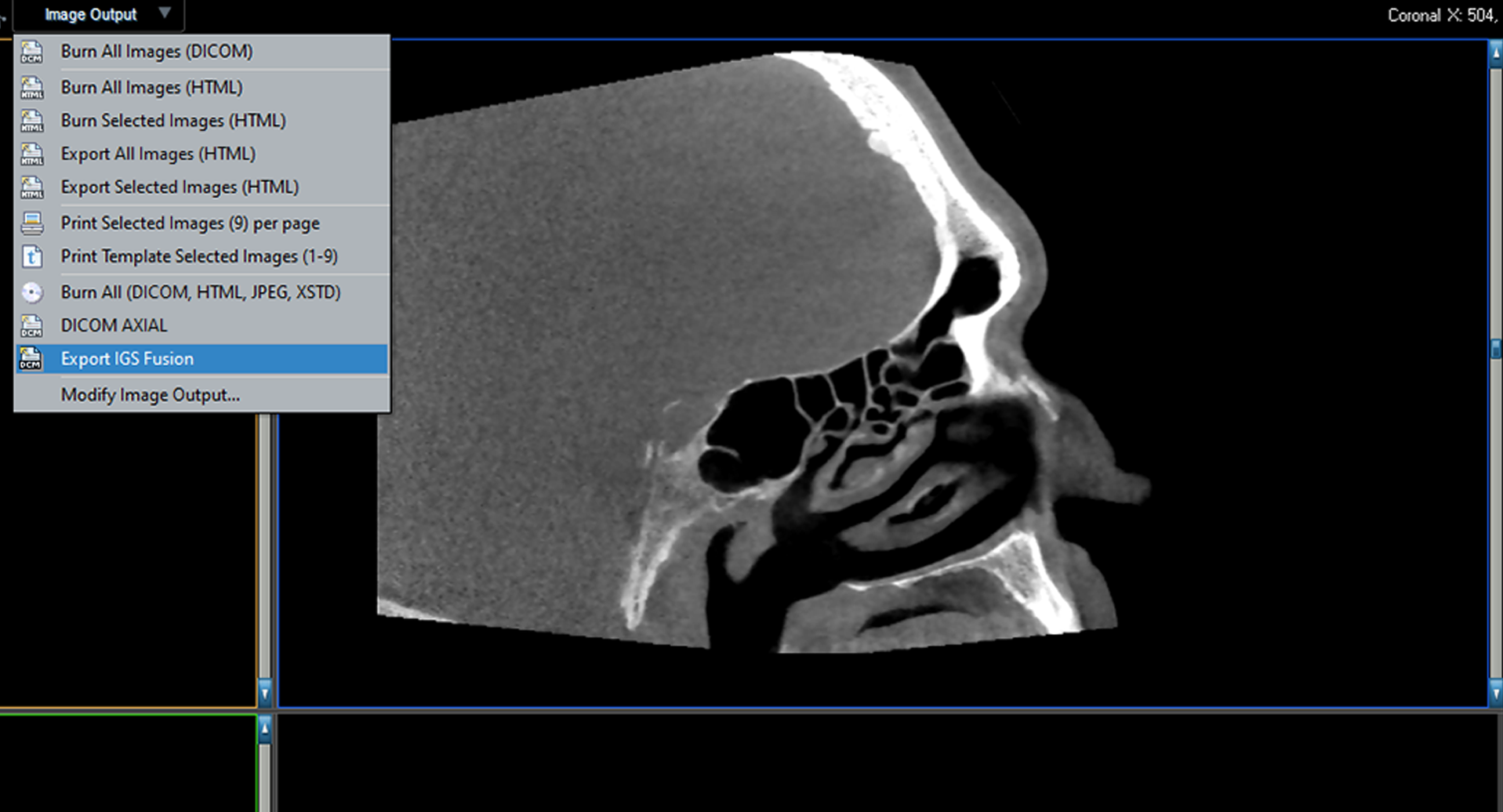 We pride ourselves in delivering world-class customer service.