VetCAT CT Informs Surgical Plan for Otitis Media With Effusion
A 14-year-old cat presented with neurological symptoms and lack of normal daily activities. Dr. Kureshi, DVM, used the VetCAT to perform a 20-second 3D CT scan. The 3D image showed a complete blockage of the middle ear due to fibrotic effusion.
During surgery to remove the disease, the images from VetCAT provided valuable guidance in performing a minimally invasive and precise osseous removal that enabled access to the bulla ventrally.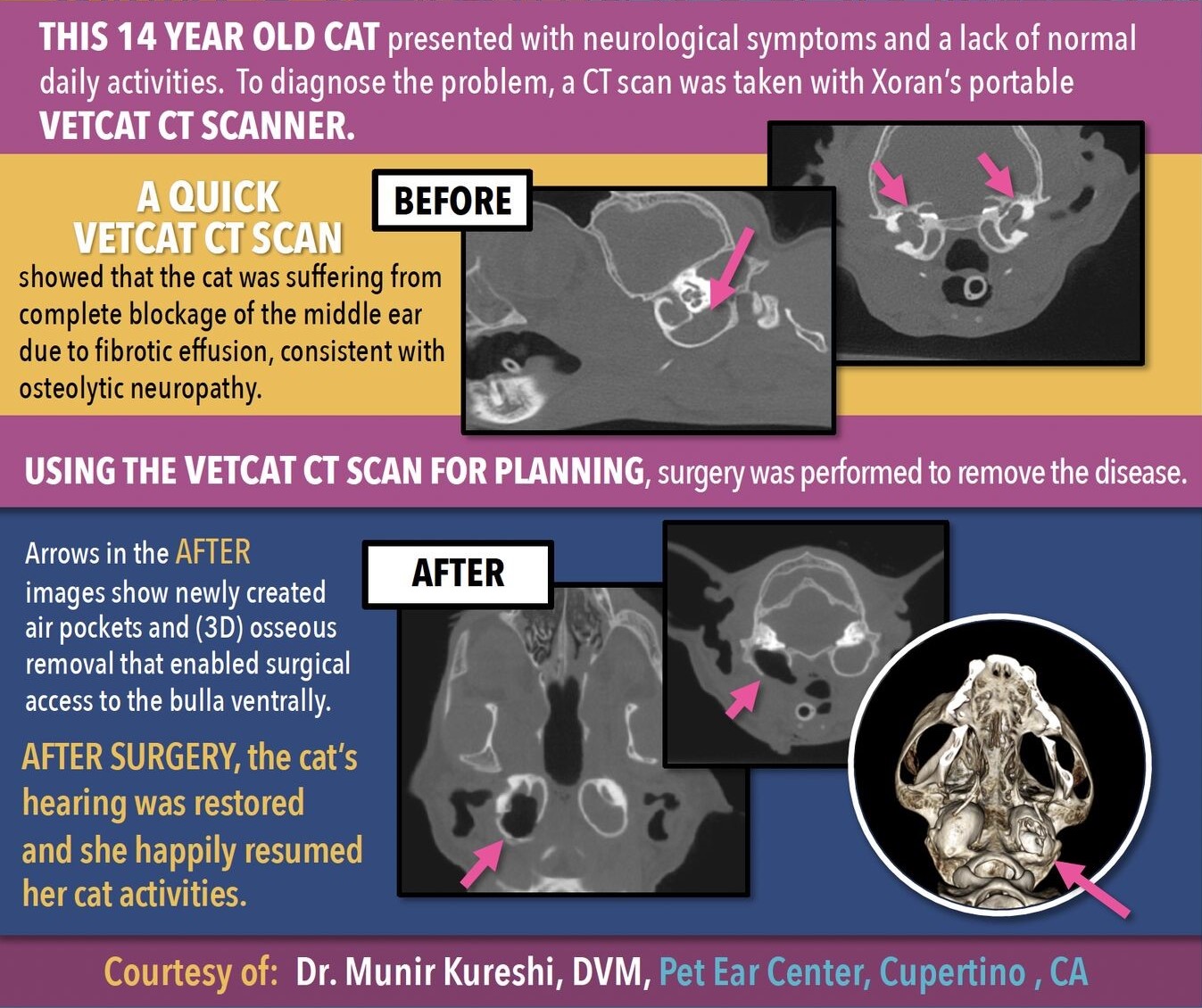 Treatment Outcome
With the help of VetCAT, Dr. Kureshi successfully restored the cat's hearing and the cat resumed its normal cat-like daily activities.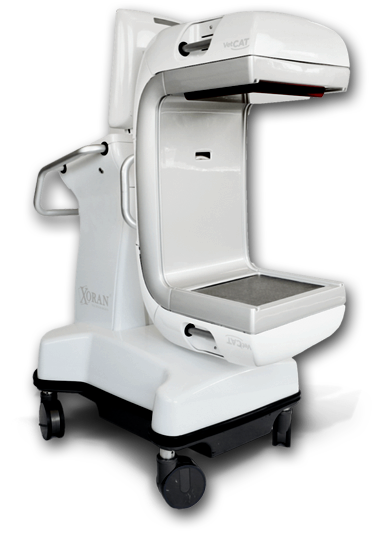 Curious how Xoran's portable CT can benefit your animal hospital? Take a closer look at the advanced diagnostic imaging of VetCAT IQ and discover how you can see and do more with the addition of CT in your practice.
Review courtesy of: Dr. Munir Kureshi, DVM, Pet Ear Center, Cupertino, CA