New VetCAT Treatment Snapshot
In the latest Treatment Snapshot, Dr. Colmery uses Xoran's VetCAT 3D images for insight to identify and resolve Rudy's intermittent jaw problem in a single office visit.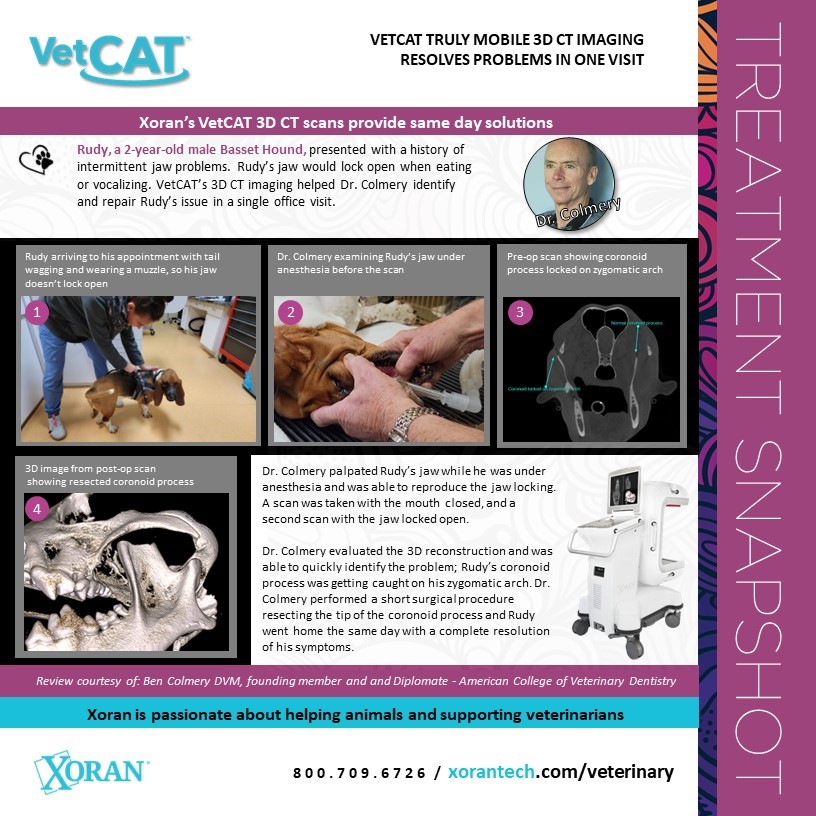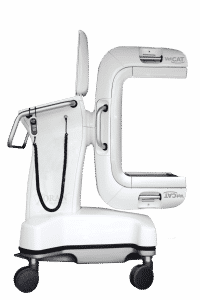 VetCAT is a small, mobile CT scanner designed for use by veterinary professionals in the clinic. VetCAT rolls easily into position at your patient's table. With the push of a button, you get a high-quality CT scan of your patient in less than a minute.