VetCAT IQ Identifies Rare Tumor
Mabel, a 12-week-old Shih Tzu, presented an oral mass that had been noticed three to four weeks prior. The mass was determined to be a rostral mandibular papillary squamous cell carcinoma (PSCC).
PSCC is a rare neoplasm once thought to be associated with younger dogs, but in fact, it can happen at any age. In a study of 12 canines with oral PSCC the median age was 9 years old. This study found, when this rare tumor does arise from the gingiva, roughly two thirds affect the rostral aspects of the jaw.
VetCAT IQ CT Scan
Dr. Sam Babbitt performed a CBCT scan using VetCAT IQ. From the CBCT images, Dr. Babbitt identified that Mabel's tumor was evolving atypically towards the adult canine teeth. While these types of tumors are not known to metastasize, the treatment recommendation is surgical excision.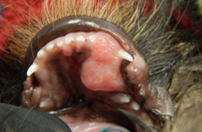 Treatment Outcome
With the help of VetCAT IQ, Dr. Babbitt was able to effectively diagnose and treat Mabel. The VetCAT IQ scan took only 20 seconds and the CBCT imaging enabled Dr. Babbitt to identify the margins of the tumor and successfully conduct a Rostral Mandibulectomy. Mabel recovered well from the procedure.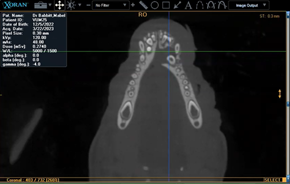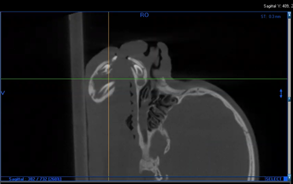 "Xoran's CBCT was very instrumental in getting surgical margins on this case."

— Dr. Sam Babbitt, DVM, DAVDC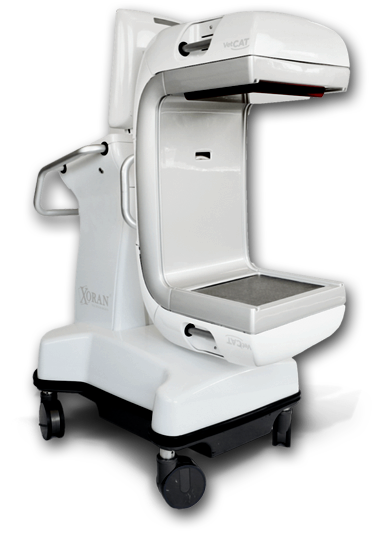 Curious how Xoran's portable CT can benefit your animal hospital? Take a closer look at the advanced diagnostic imaging of VetCAT IQ and discover how you can see and do more with the addition of CT in your practice.
Review courtesy of: Dr. Sam Babbitt, DVM, DAVDC, Virginia Veterinary Centers